Post written by Harlie Jo Rachel, Education Intern.
Daily Discovery: Storytime in the Home – Baby on Board Sloth Craft
Follow along with FCMoD's live stream Storytime in the Home: Baby on Board. Then sit down with your family and make a sweet Mother's Day gift, or just a great card to give to someone very special.
Supplies:
Brown and Green Construction Paper or any white paper
Glue stick
Scissors
Pencil
Crayons
Optional: Printer to print the sloth face coloring sheet
Instructions:
Place all your supplies on a clear surface with plenty of room to create.
Fold a piece of brown construction paper in half hamburger style. Tip: use any paper you have and color it!
Put your hand with your palm on the creased side of the paper and trace it with a pencil.
Using the scissors, cut out the handprint. You should have two hands joining at the crease!
Color the handprint to look like a sloth.
Print, color and cut out the sloth face! (Or you can draw your own sloth face)
Glue the sloth face to the thumb on the front of your folded handprint card.
Cut out a branch and leaves from the paper. Glue the leaves onto the branch.
Glue the leafy branch to the sloth's arms so it has a tree to hang from. Be sure you only glue it to one side your handprint so the card can open!
Write a message on the inside of the card and give it to someone you love!
Want to download these directions? Click here for a handy PDF!
Follow along with our Daily Discovery! Click here for all activities that you can do at home.
Educational opportunities like this are supported in part by Buell Foundation. Their support helps make access to early childhood education at FCMoD possible for everyone in our community.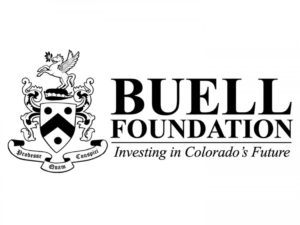 Continue Reading