Post written by staff members at Fort Collins Museum of Discovery.
The Future's So Bright, I Gotta Wear Shades!
As we enter the year 2020, let's stay focused on using 20/20 vision to look at our past, present, and future through the archives and collections at Fort Collins Museum of Discovery!
The Archive has hundreds of fantastic photos of fabulous Fort Collins eye wear over the years; check out these examples of spectacular spectacles.
Martha Trimble, looking cool in some shades, 1914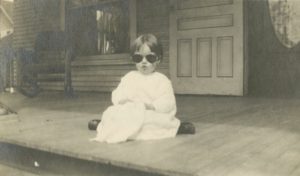 Paul Marshall in hexagonal specs, 1940s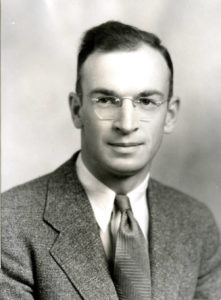 John Matushima in some classic wire-rims, 1944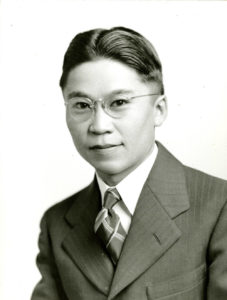 Margaret Martinez in some flashy cat-eyes, 1961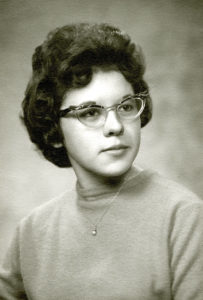 Donald Mai in bold frames, 1966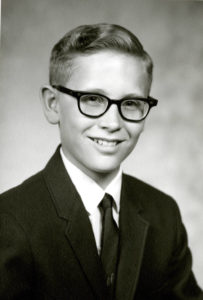 More cat-eye style on Barb Mason, 1967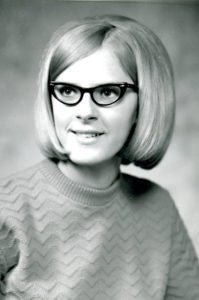 Helen and Ed Martin sporting some eyeglasses, 1969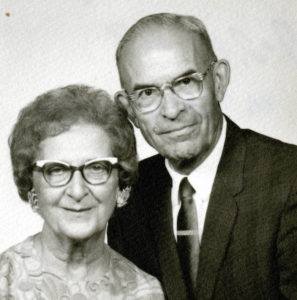 Michael Murry in a later style of specs, 1993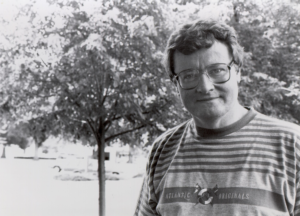 An artistic view of downtown Fort Collins through some checkerboard sunglasses, 1967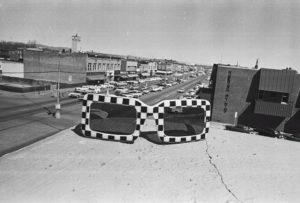 Fred Evans was a prominent optometrist in Fort Collins in the 1910s and '20s.
Here's an ad for his business, 1921

Here is a view of his office at 116 South College, circa 1924.
Can you see his sign? "Eye" can!
Fred Evans shows up in our artifact collections too, in these amber tinted eyeglasses, for example, with their case from his shop.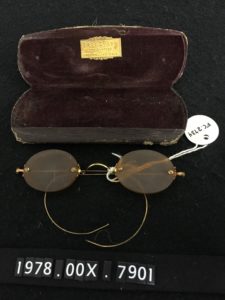 The museum's artifact collections offer a retrospective look (which is 20/20, of course) at the history of innovation in eyewear. Pince-nez spectacles, which had no earpieces and stayed in place with a nose clip were quite popular early in the 20th century but fell out of fashion as they became associated with older generations.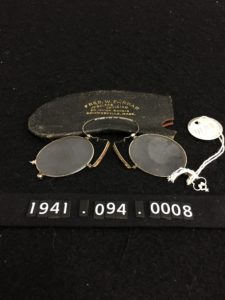 The ideas behind some innovations are difficult to understand today. These "railway spectacles," with their hinged double lens swung to the sides offered the eyes added the protection from sun, wind, and flying cinders. Placed in front they offered added magnification. But why was only one side of this particular pair tinted green?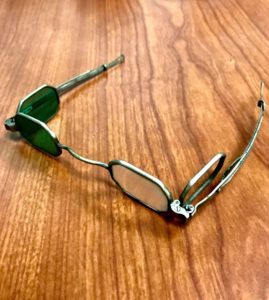 Earpieces appear in many different configurations, like these retractable, spring-loaded ones.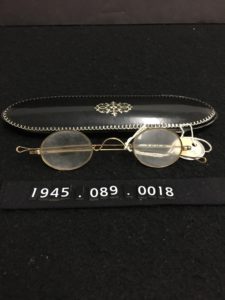 The availability and development of strong plastics led to an explosion in eyeglass styles and colors.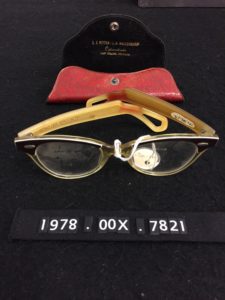 Check out these and many more historic glasses and other artifacts on the History Connection, FCMoD's online archives and collections database. They're off the charts!
Continue Reading