By Lesley Struc – Curator of the Archive
We are so excited that, for the first time since 2019, we will be hosting our annual Women's History presentation live in the OtterBox Digital Dome Theater here at Fort Collins Museum of Discovery. Join us on the evening of Wednesday, August 10 from 7:00-8:30pm to learn about these fascinating Fort Collins women through Museum collections, archival images, and more. Get inspired!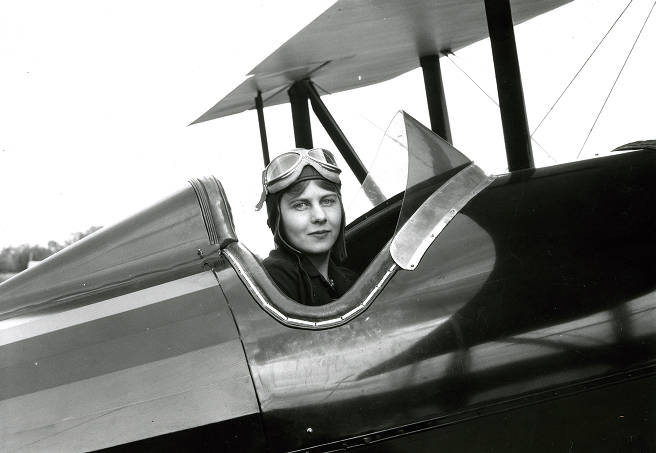 Mary Ault was born in 1911, grew up in Fort Collins and began flying at age 19, when only 117 American women had earned a pilot's license. In March 1931 she became the first licensed female pilot from Fort Collins. Mary became a member of the Betsy Ross Flying Corps, a pre-WWII organization of female pilots formed to support the Army Air Corps. When tragedy struck in 1945, Mary's life took an unexpected — and personally meaningful – direction. In Mary's own words, seen on the National Air and Space Museum's Wall of Honor, "I didn't make a career of it but never lost my love for flying
Adrienne Jean Roucolle hailed from France and arrived in the Fort Collins area with her family circa 1888 when she was about 13 years old. She lived near the present-day intersection of North Shields Street and Highway 287 at a home the locals called "Lafayette's Place," a cottage surrounded by gardens and fruit orchards. A long illness by her little sister Marie Antoinette inspired Adrienne to concoct wondrous stories to entertain and enchant her sibling; these fairy tales were gathered and published in 1898 into her first book – The Kingdom of the Good Fairies. She went on to write several more books, plays, and newspaper serials, that celebrated adventure, fantasy, and romance.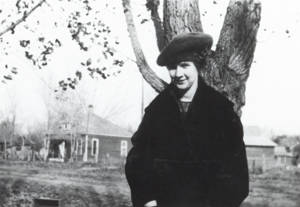 Belva Williams Cahill, born 1896, moved to Fort Collins with her family when she was a young woman. She lived with her parents until she got married to JB Cahill in 1921. The Cahills had two daughters, Shirley and Beverly. The typical life of a wife and mother can be hard to trace in an archive, but the snapshots of Belva's life help answer the question of who around Fort Collins. Who worked at Wolfer's grocery store? Who got their hair done at Varra's Beauty Salon? Belva Cahill.
Frances Withers Bigelow was born on March 15, 1913, in Denver, Colorado.  Women ministers seem commonplace now, but when she was ordained in 1958, she was one of the first six ordained women in the Methodist Church nationwide. From 1973-1977 Frances W. Bigelow served as the Associate Minister at the First United Methodist Church in Fort Collins.  Even after she retired, Frances led church services as needed.  Leading churches in Colorado and Wyoming was only part of Frances' legacy.  In Fort Collins, she was instrumental in the planning of Elderhaus and the first substance abuse center in the city.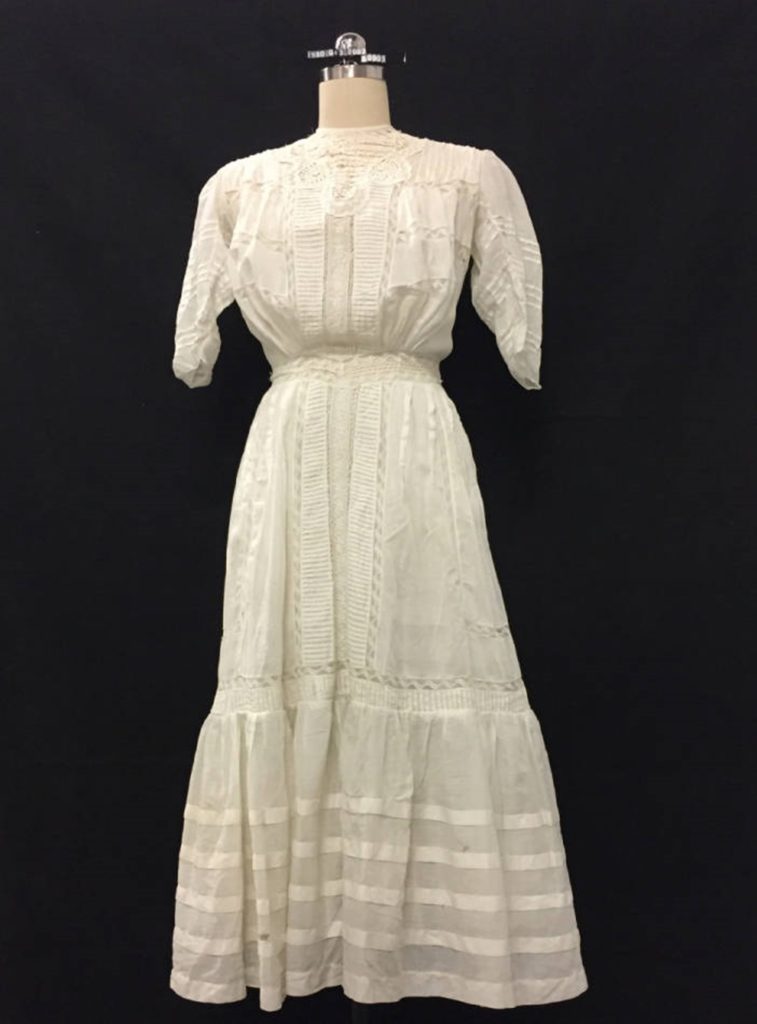 Object collections like the Historical Artifact Collection at FCMoD often harbor insights into the lives of people who are not well represented in the written record. Teasing out these stories, however, can be tricky. Join Collections Curator Linda Moore as she shares the stories of local women that are contained within FCMoD's collection of objects. These women include a surprising number of artists, as well as adventurers, educators, and community activists.
Continue Reading