"When I sit down to eat a meal, I want to know that the food on my plate hasn't been grown at the expense of the planet."
"Cuando me siento a comer, quiero saber que la comida que encuentro en mi plato no se ha cultivado a expensas del planeta".
– Robert Dash
Fort Collins Museum of Discovery is very excited to announce that we will host our next traveling exhibit from June 18 through September 4.
FOOD FOR THOUGHT Micro Views of Sustenance: Threats and Prospects offers a micro perspective on how one part of nature –our food– is connected to climate change.
Using photomontages, Robert Dash's work ponders threats to our staple foods and provides hopeful prospects surrounding the issue of climate change.
The subjects and sources of Dash's intriguing images were primarily found in the San Juan Islands, Washington. and he was granted permission to use the University of Washington, Friday Harbor Lab's electron microscope for these spectacular images.
Robert Dash is an educator, photographer and naturalist whose work has been published by National Geographic, TIME, Buzzfeed and LensWork. In 2016, he presented a widely viewed TEDx talk entitled "The Intercourse of Nature: It's What We Are."
More of Dash's work can be seen at www.robertdashphotography.com.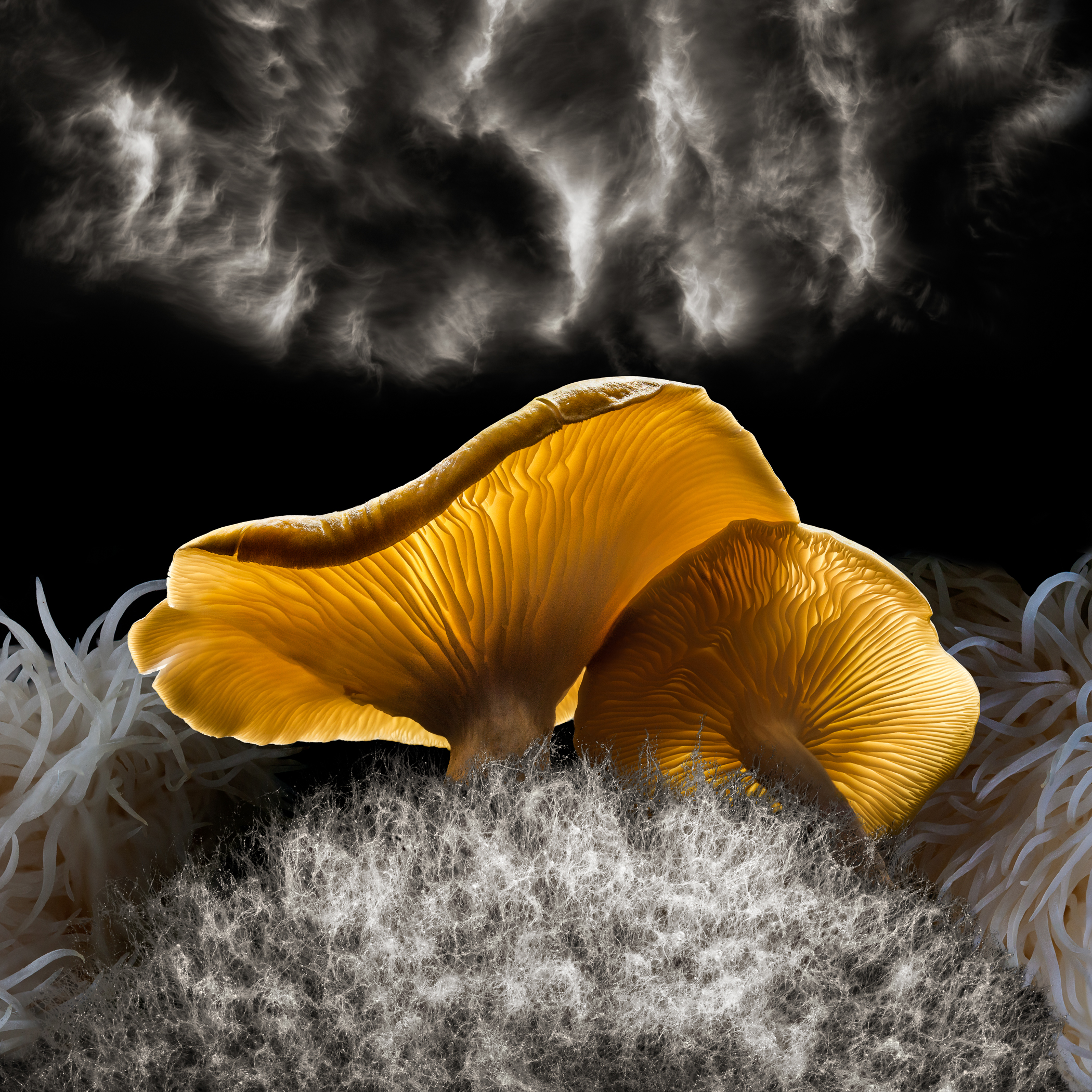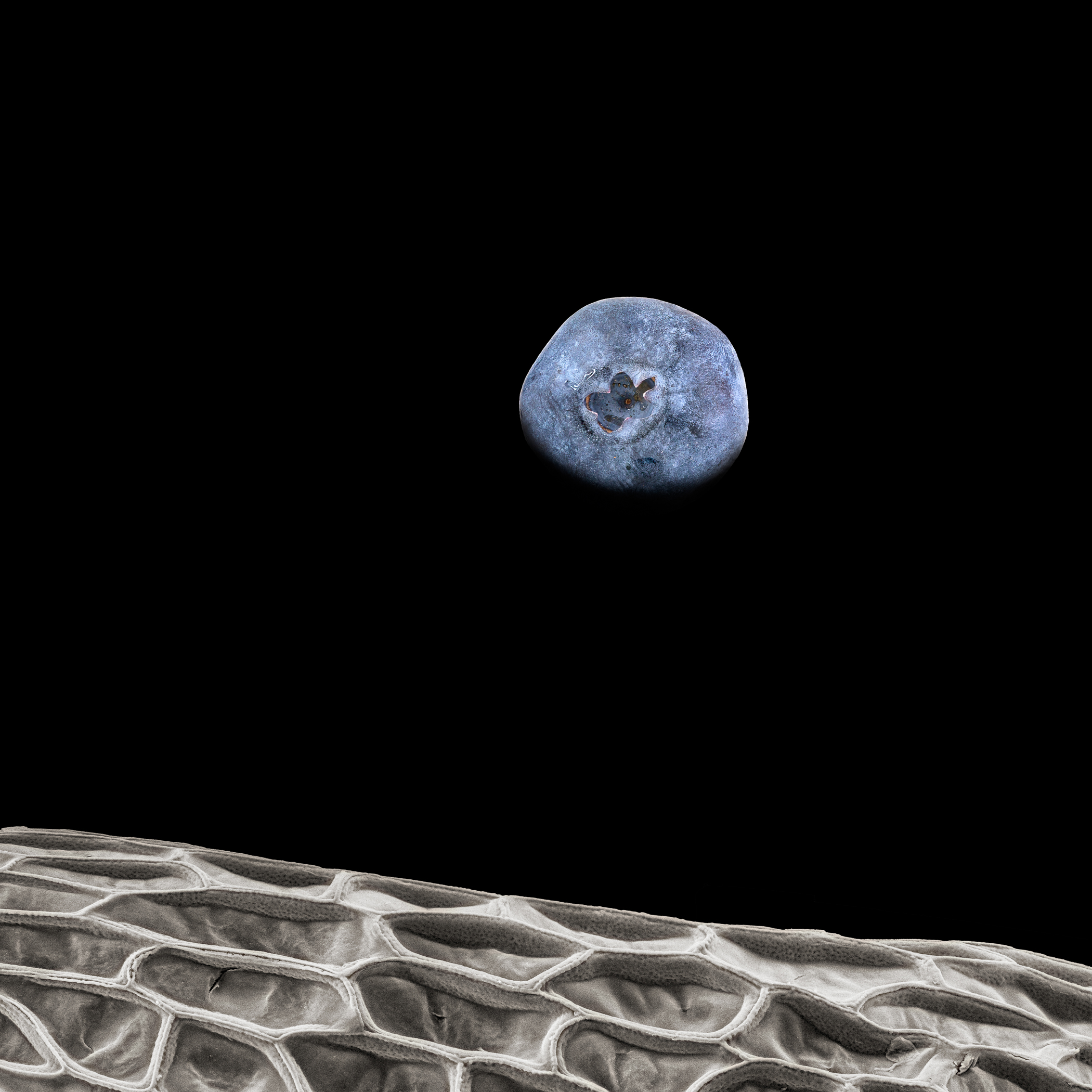 El Museo del Descubrimiento de Fort Collins se complace en anunciar la próxima exhibición especial, que se llevará a cabo desde el 18 de junio al 4 de septiembre.
La exhibición especial Alimentando ideas. Microvistas del sustento: amenazas y posibilidades, ofrece una perspectiva micro sobre cómo una parte de la naturaleza, nuestra comida, está conectada directamente con el cambio climático.
Por medio de fotomontajes, el trabajo de Robert Dash reflexiona sobre algunas de las amenazas a nuestros alimentos básicos y brinda perspectivas distintas y esperanzadoras en torno al tema del cambio climático.
Los temas y las fuentes de las intrigantes y espectaculares imágenes de Dash se encontraron principalmente en las Islas San Juan, en Washington, y para poder llevarlas a cabo, se le concedió permiso para utilizar el microscopio electrónico de Friday Harbor Lab de la Universidad de Washington.
Robert Dash es un educador, fotógrafo y naturalista cuyo trabajo ha sido publicado por National Geographic, TIME, Buzzfeed y LensWork. En 2016, presentó una charla TEDx ampliamente vista titulada The Intercourse of Nature: It's What We Are.
Para aprender más sobre su trabajo, visita www.robertdashphotography.com.
Experience FOOD FOR THOUGHT Micro Views of Sustenance: Threats and Prospects at Fort Collins Museum of Discovery
Visita Alimentando ideas. Microvistas del sustento: amenazas y posibilidades en el Museo del Descubrimiento de Fort Collins
June 18 – September 4, 2022
18 de junio – 4 de septiembre, 2022
This exhibit is made possible with generous support from:
Esta exhibición ha sido posible gracias al generoso apoyo de:

Continue Reading