Have you paid a visit to our Archive and Collections recently?
The Archive and Collections team is made up of a dedicated seven person team whose work keeps the stories of Fort Collins and the Front Range alive. Tasked with making discoveries every day, many of the tens of thousands of items housed at the museum come right from our community.
Recently, we caught up with Linda Moore, our Curator of Collections, to talk about what is going on at Fort Collins Museum of Discovery's Archive and Collections.
Our Archive and Collections team is a regional touchpoint, connecting us to the past, and we love having them here. If you have questions for Archive and Collections, you can connect with them in a number of ways.
Hi Linda, can you give us an idea as to how much has been collected recently?
Linda: In 2021, we received 240 object donations, including 16 objects specific to the COVID-19 pandemic. We put together a website with a sampling of images of new donations.
What are the highlights from the recent collections efforts?
Other than objects that continue to come in representing the current and recently past COVID-19 pandemic, we received a large donation of T-shirts and pint glasses representing the Downtown Business Association's evolving celebration of local brewing over the past 27 years or so. We received some timely objects from the presidential campaigns of 2020 and we also received handmade textiles created by local women in the late nineteenth and early twentieth centuries.
What is one of the most unique donations requests you've received?
We recently received a music writer – it is a typewriter that types musical notation. It's about 50 years old and it helped automate music writing back in the day. It's really special to be put in touch with objects like this.

How did it come about?
One of the inventors of it was in the Colorado State University music department and it came to us via that person.
That's really interesting. How much of the collections come directly from the community like that?
We respond to Fort Collins community members' offers of items to be donated. Occasionally we make a call-out to the community via social media for objects related to specific themes, like our recent request for objects and experiences related to the pandemic and actions in support of social justice. When we develop in-house exhibits we issue a call out for relevant objects our current collections lack.
The Archive and Collections has a great Facebook page, and your Wednesday "Hum? Ump Day Artifact" spotlight is a lot fun. Do you have a favorite Weekly "Huh? Ump Day Artifact?"
We love putting this page together. Sharing the artifacts out really allows us to get to know the people and places of Fort Collins in a really interesting way.

I personally really connect with the artwork made my Alice and Helen Dickerson. Just looking at their art makes me feel like we would have gotten along well. They are sisters and one of them makes pine needle baskets and the other one paints them.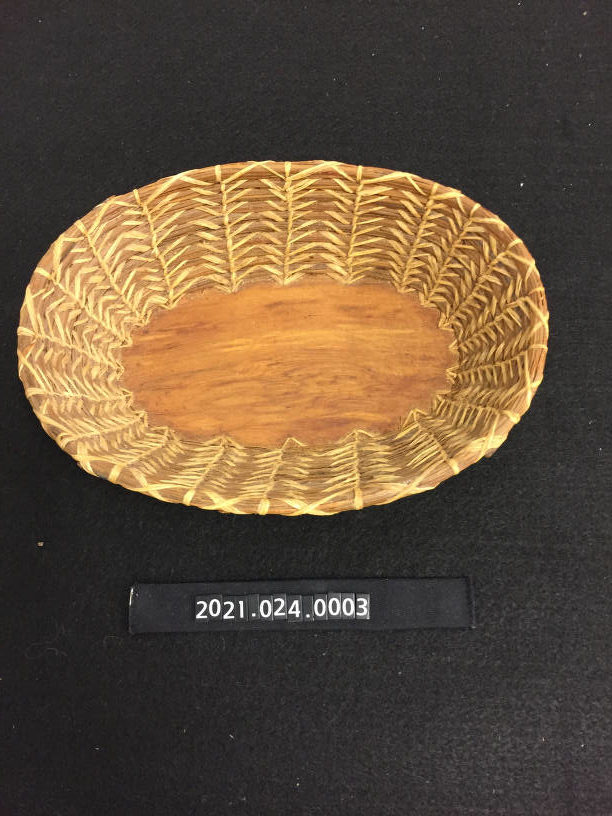 What is one of your favorite places in the museum besides Archive and Collections?
The café! There are always interesting folks and things going on in there. It's where we end up doing our pop up crafts time to time, and it's a great place to hang out.
Earlier this year you presented at the Bold Women, Change History symposium at History Colorado museum. Can you talk about that?
It was attended by a really diverse set of presenters, with people ranging from professional writers and historians to graduate students presenting at their first conference, on subjects as diverse as women'stravel clubs in the 1920s to a comprehensive history of access to birth control in America. The Archives and Collections team all went and we presented on themes from our collection on women's history. It was fascinating – we learned so much and got great feedback on our presentations as well.
My presentation was about one of our larger object collections: the artwork and ephemera of local textile artist, Dorothy Udall. Her story is an inspiring demonstration of how object collections can be used to access histories that are underrepresented in our community's written historical records.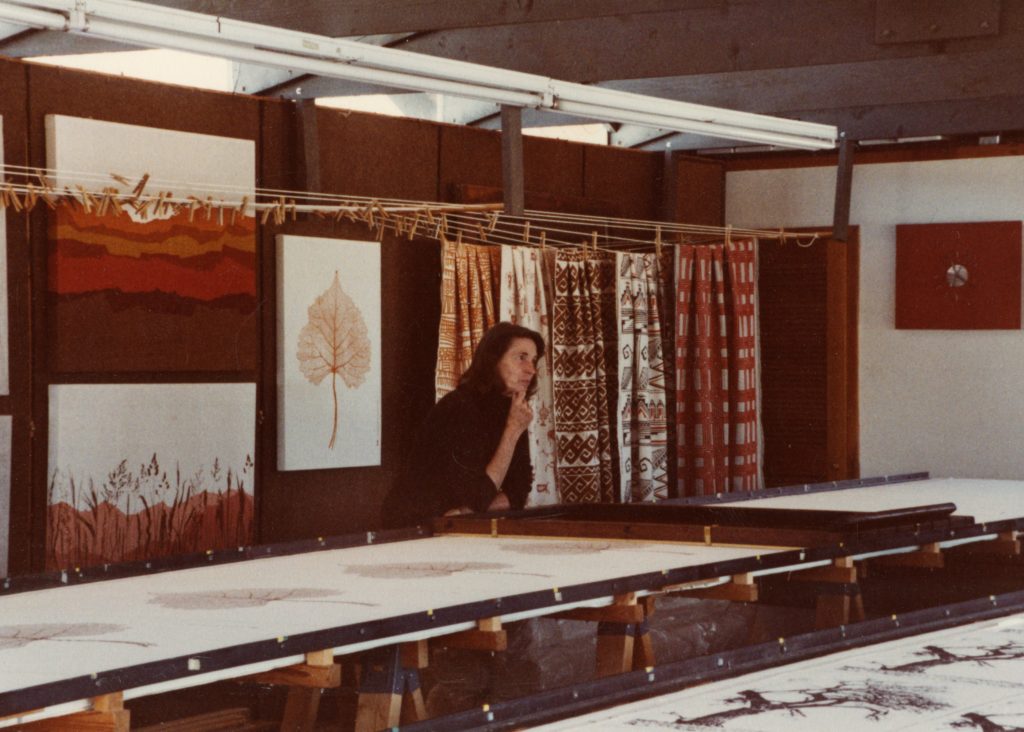 I have to ask: do you believe bold women can change history?

Certainly, but I'd like to answer with a yes and no. The reason I say that is some of my favorite research and collections discoveries uncover people who were quiet and lived their lives in the way that were important to them. They didn't make a huge splash, but they certainly made contributions.
What else has Archive and Collections done in the past year that you are proud of?
We love being involved with schools in our area, and we were excited to host classes from Compass Charter School while working on History Day entries in Collections. We also hosted a visit with Roots and Wings Preschool students with activities about collections and curation. We visited the resulting Shell Museum they created in their classroom. It was so lovely.
We've also recently received a $5,000 grant from the International Questers to support the conservation of a Northern Arapahoe-painted bison hide recently donated to the Object Collections. This is really special to all of our communities.
And in our continued work to spotlight community members, we create a video about Betty Herrmann, a major donor and volunteer to the Fort Collins Museum of Discovery Object Collections and elsewhere in the museum since the 1980s.

We also work to participate in the Día de Muertos Celebration. In keeping with the spirit of the Celebration, I created an altar honoring my father.

Please look for the next Día de Muertos Celebrating in the fall!
Finally, how can the community get involved in the collections?
Visit our galleries to view the many collections objects that make up our exhibits. You can always contact me to arrange a visit to Collections or to do research on a particular object or theme. It's free.
As always, take a look through our online database of over 38,000 objects, available at https://history.fcgov.com/.
And you can always volunteer to help process donated objects and add them to our historic collections.
Continue Reading