Post written by Alex Ballou, Marketing Assistant.
#National Beer Day
It's National Beer day and there is no better place to celebrate this holiday than our home – Fort Collins, Colorado!
History of National Beer Day
National Beer Day is celebrated annually on April 7. This day marks the signing of the Cullen-Harrison Act. The signing of this act led to the 18th Amendment being repealed, with ratification of the 21st Amendment to the constitution.This enactment took the first step toward ending the prohibition.
Beer drinkers rejoiced as they were able to purchase beer again – for the first time in 13 years. Beer is now the world's most widely consumed alcoholic beverage. Following water and tea, it is the third most popular drink overall. This was not a "sour" move to make!
Fun fact: April 6, the day before National Beer Day, is also known as, New Beer's Eve.
Local Beer History
Fort Collins is sometimes referred to as the Napa Valley of beer. Although alcohol arrived with the first settlers in Fort Collins, prohibition hindered the growth of the industry until 1969.
Fort Collins was founded in 1872 as an agricultural colony for settlers. In 1980, the large beer company Anheuser Busch made a bid to open a brewery in the city. It took 8 years to get the city on board for the first brewery in Fort Collins. The plant began construction in 1988. In 1990, Doug Odell opened Odell's Brewery. Soon after, New Belgium opened in 1991. Other breweries opened soon after these leaders in the industry. Fort Collins was one of the first to latch onto the craft beer movement. In 1989, Old Colorado Brewing Company paved the way as the city's first microbrewery. The craft beer industry, with its emphasis on local breweries, plays a vital role in the communities economy and culture, this goes hand in hand with the outdoor recreation that is popular in Colorado.
With the inception of Odell and New Belgium, local beer soon saw popularity nationwide. By 2010, a new generation of breweries, like Funkwerks & Equinox Brewing, emerged. Beer has and will always be a valuable tourist attraction in Fort Collins and a way for our city to relax and enjoy the outdoors.
How YOU can Celebrate
Celebrate with a pint of pale ale, lager, stout, or wheat beer. If you are stuck at home, no worries! You can order beer from your favorite breweries in Fort Collins (please check the preferred brewery website for updated hours and delivery options).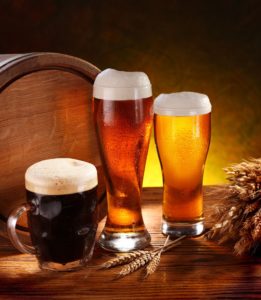 Continue Reading