Discovery for All at Fort Collins Museum of Discovery
The museum provides a wide array of access through responsive and flexible channels to support all of us so that we can learn together, build memories, and inspire lifelong discovery.
General Admission
Admissions Discounts

In addition to general admission, FCMoD offers a variety of discounts for veterans, teachers, and other stewards of our community. We also offer seasonal discounts throughout the year:
Military, Veterans, Educators, First Responders, and City of Fort Collins employees receive 10% off their entire admission order.
Peddle & Paddle: Receive 10% off your entire admission order by using a green mode of transportation to the museum.
EBT/SNAP Card Discount

For community members who are eligible for SNAP Benefits or other financial support programs, FCMoD offers free admission to the museum and the OtterBox Digital Dome Theater.
Library Pass

FCMoD has partnered with several libraries across Northern Colorado to offer an admission pass so that every library card holder can "check out" FCMoD for free, just as they would a favorite book or movie. For more information and to reserve your pass, visit your library's website:
Explorer Pass 

FCMoD provides free admission to those who want to visit the museum and/or the OtterBox Digital Dome Theater for a day and indicate financial need at the time of their visit.
Ability Pass

Visitors with intellectual, physical and/or developmental disabilities who are accompanied by a caregiver receive discounted general admission, $3 admission for the OtterBox Digital Dome Theater, and free admission for their caregiver. If you have a party of 15 or more people, please contact our Group Host and Special Events Coordinator to organize a visit. Groups smaller than 15 people are welcome to purchase tickets at the front desk.
ASTC Passport Program

FCMoD is a proud partner of the Association of Science and Technology Center's Passport Program, which grants free and discounted reciprocal admission to several local and international science and technology institutions. To learn more about the program and its rules, go here.
Group Admission

If a party includes 15 or more people, admission is reduced to a base rate of $7 per person, and admission to the OtterBox Digital Dome Theater is reduced to a base rate of $2 per person. Please call the Welcome Desk to make a reservation at (970) 221-6738.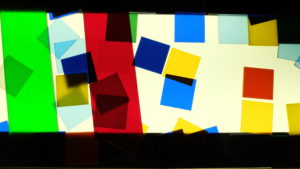 Membership
Membership Discounts

Your membership helps support FCMoD and our mission to create meaningful opportunities to learn, reflect, and have fun, while providing you with incredible year-long access. FCMoD offers a variety of membership discounts to our community.
Educators receive a 15% discount for any of our membership levels year-round.
Military and veterans receive 15% discount for any of our membership levels year-round.
If you already have a membership at the Gardens on Spring Creek, receive a 10% discount for any of our membership levels with the museum.
Keep an eye out for holidays and special events, we offer seasonal discounts throughout the year!
Admission Reciprocity ProgramsMembers of FCMoD get free admission for up to four adults and eight children to Wings Over the Rockies and History Colorado.
Early Childhood Membership

All students currently enrolled in Early Childhood programs with Poudre and Thompson School Districts are eligible for a free family level membership.
Membership Scholarships

FCMoD provides 50 percent and 100 percent scholarship memberships to individuals or families who indicate financial need and are looking for opportunities to visit the museum multiple times a year.
The Community Circle
FCMoD has partnered with several community organizations including social service providers, Title I Schools and local nonprofits to reach more members of the community who would benefit from connecting with the museum. With this admission and membership program, we hope to reach community members experiencing barriers including but not limited to poverty, physical and mental health, and economic instability.
If your school or organization is interested in becoming part of the Community Circle, please contact us at membership@fcmod.org.
We love our Community Circle!
Experiences at FCMoD
Free and Reduced Lunch Discount on Field Trip Experiences

Educators whose school has over 40% enrollment in free and reduced lunch programs qualify for a school group visit discount equivalent to the school's percentage.
Reservations for school field trips are required at least two weeks in advance.
Scholarships for Paid Programs

FCMoD offers 50 percent and 100 percent scholarships for any person who is looking to participate in one of our paid programs and indicated financial need.
Accessibility
FCMoD welcomes all visitors and is committed to making the museum a rich and rewarding experience for all. Please visit our Accessibility page to learn about resources we have for our guests with specific needs.
Additional Resources
Get FoCo App
The Get FoCo App is an all-in-one application portal to several discounted services and municipal benefits for income eligible residents, offered through the City of Fort Collins.
We will continue to update this section as we learn about new resources that benefit our visitors. Check back here soon for more!