Did you know that during WWII German prisoners-of-war were held at a camp just west of Greeley on Highway 34? POWs from Camp 202 were dispatched to farms in Larimer (and Weld) counties, often to bring in the sugar beets. The camp housed about 3,000 prisoners (about 2,500 were held in the camp in Trinidad; 12,000 in Colorado Springs).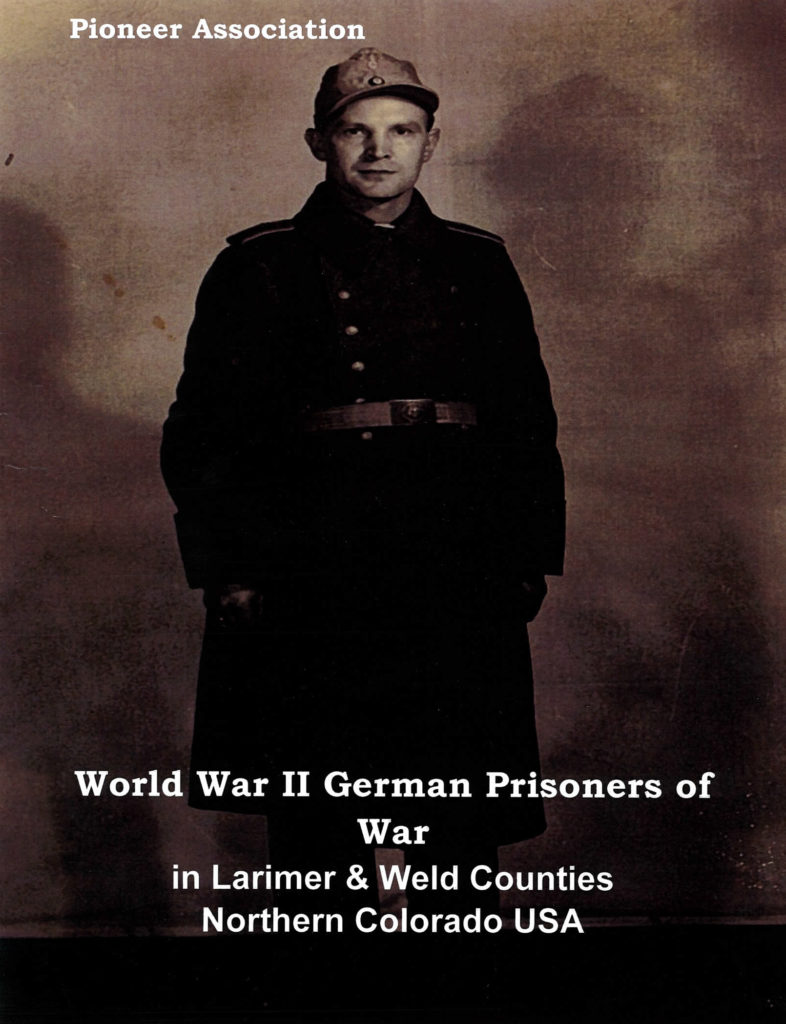 The Archive has a booklet called World War II German Prisoners of War in Larimer & Weld Counties (published by the Pioneer Association in 2011; cover photo above), which includes recollections of local area residents of their interactions with the POWs. Below is my favorite story from this booklet, titled "Remembering Mr. Helmke," by Ruth Wagner Haake (trust me, you'll be glad you read it to the end).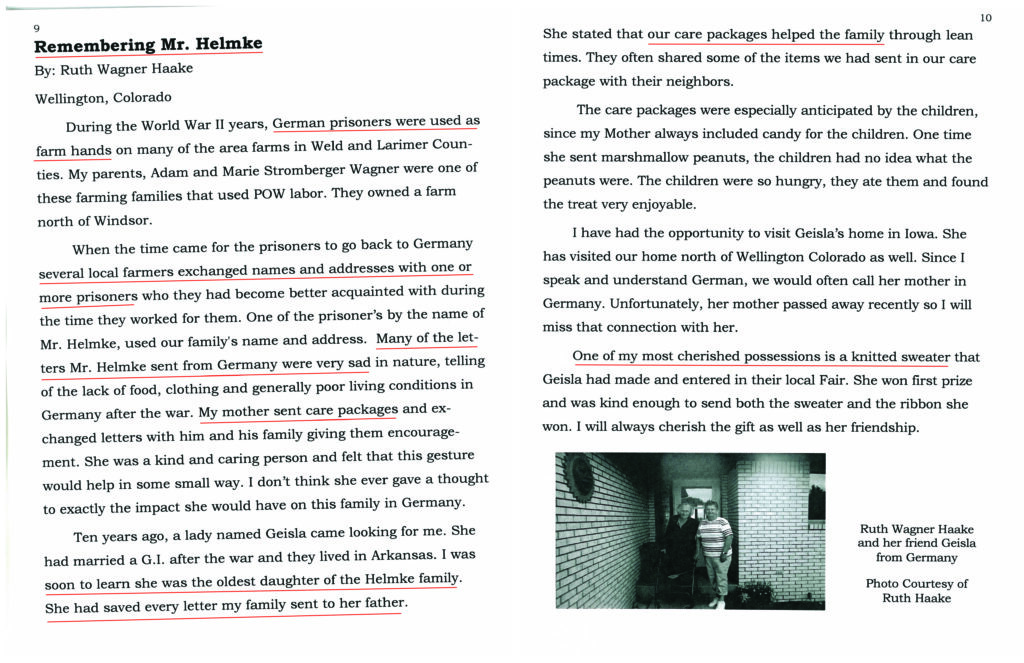 If you'd like to learn more about WWII POWs in northern Colorado, you can:
Read Janet Worrall's lecture (a Fort Collins Historical Society Program from 1995)
Visit the Camp 202 website which includes pictures of the site as it looks today
Learn about the preservation of the Camp 202 site at Colorado Preservation, Inc
Flip through the vertical files "LC – Military – POW Camps" and "CO – Military" at FCMoD's Local History Archive
See the original (1944) beet field manifests from this camp at the Local History Archive
And for personal recollections about WWII in general, check out this page – our World War II Oral History Excerpts, on the History Connection website.
Post by Jenny Hannifin
Continue Reading