We look forward to seeing you soon! To help you prepare for your visit, check out what's currently going on at FCMoD, how to reserve your ticket in advance, and what opportunities exist online. Discovery awaits!
Reserve Tickets in Advance
For your convenience, you may reserve your tickets for ease of check-in. Once you purchase tickets, there is no limit to the amount of time you can spend discovering after you arrive!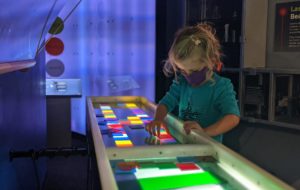 Exhibits
The 16,000 square foot main exhibits gallery combines hands-on and collections-based exhibits in an open floor plan that invites you to discover the interconnectedness of everything from music to fossils to bicycles and everything in between.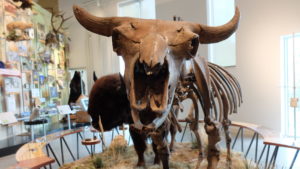 Safer Together
We encourage all guests to wear masks during their visit.
We thank you for your cooperation to help mitigate the spread of Covid-19, and for helping to keep all of our visitors and staff safe.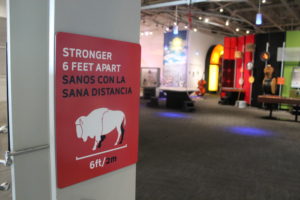 The Museum Store
Want to purchase your discovery to go? You can do just that at The Museum Store! With a variety of unique local and educational items, The Museum Store is the one-stop-shop for prints, puzzles, plush, and more! Plus, all purchases support FCMoD's mission to create meaningful opportunities to learn, reflect, and have fun.
Can't make it on-site? Shop online!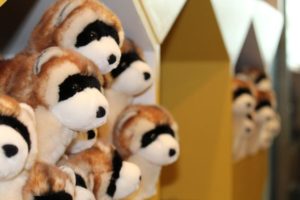 The Archive & Collections
The Archive & Collections are available for walk-in visitors and by appointment! Local history lives here as well as online, by visiting the Fort Collins History Connection website at history.fcgov.com.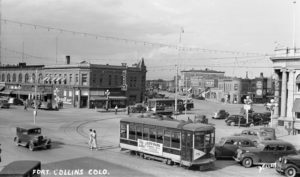 Support FCMoD
Can't make it for an on-site visit? You can support FCMoD from the comfort of your own home! The vision of the museum is inspire inquisitive thinkers and encourage responsible stewardship of the future. With a donation to FCMoD, you provide essential support to help us achieve our vision, year after year. (And all donations are 100% tax deductible!)