Post written by Mary Elizabeth Lenahan, founder and director of Dance Express.
Dance Express 30th Anniversary Archive Exhibit
Founded for the love and joy of dance, Dance Express celebrates the creativity and dance talents of persons with Down syndrome and/or other developmental disabilities.  Because Theresa Lenahan loved to dance and had a natural sense of rhythm, and grew up with Down syndrome, her sister, Mary Elizabeth, knew dance was a wonderful means for self-expression and community participation.  And was inspired to start a dance company!
She founded Dance Express with the help of the Fort Collins' community, dancers, families, students, businesses, and friends.  Mark Rosoff had the inspiration to create inclusive arts workshops and received funding from Fort Fund in 1988 to create four clusters: dance, art, music, and theatre.  He then aligned with Jane Slusarski-Harris, the new CSU Department of Dance director, to hold auditions for a dance company.  Mary Elizabeth Lenahan (then M. Elizabeth Miller) was studying occupational therapy at CSU at the time and assisted with the auditions on February 25, 1989.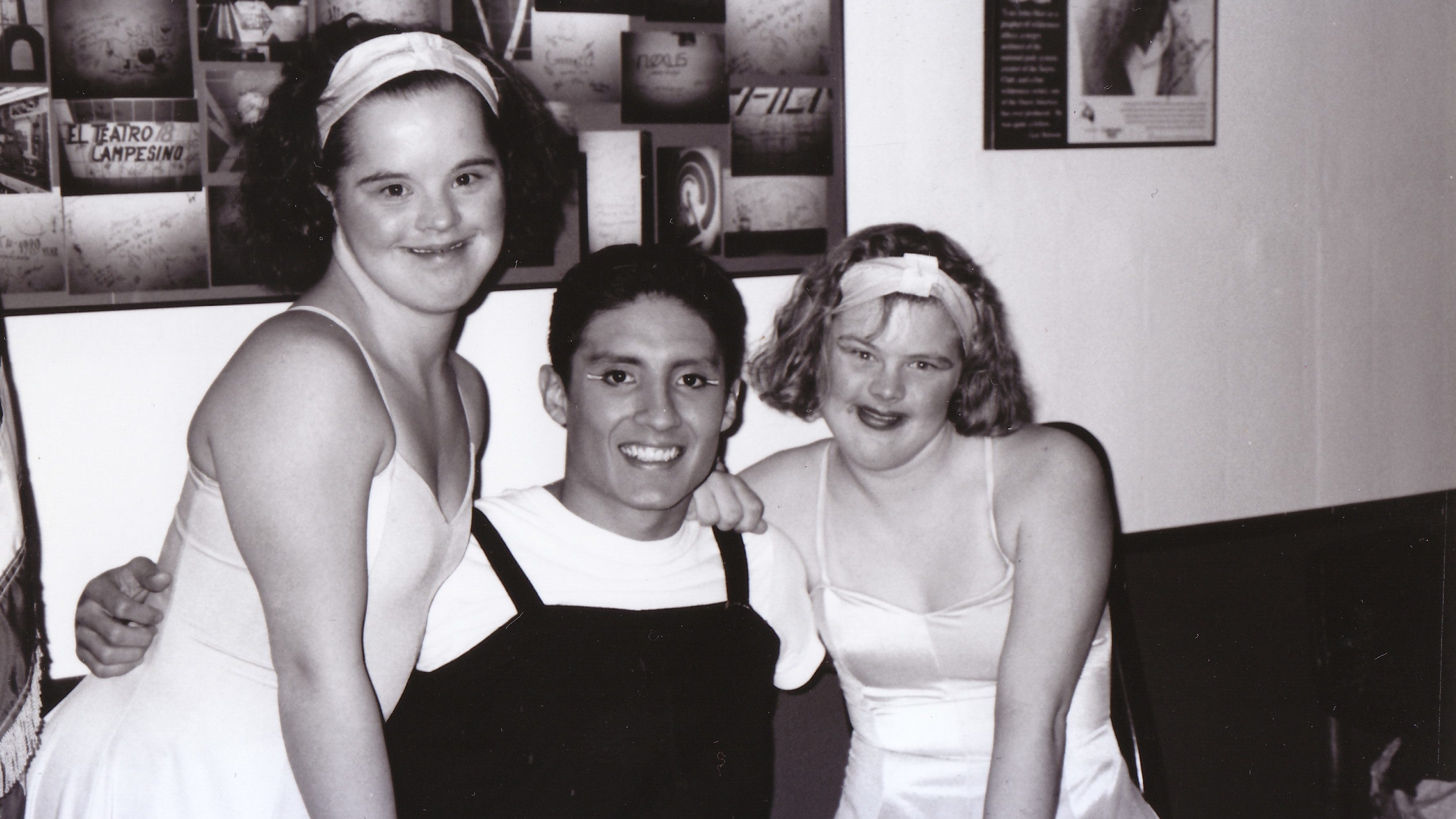 Six dancers were chosen for the original troupe and performed at the first NewWestFest that summer.  One of those original six is still a member of the company.  Tamara Mahler has been a guiding light within the troupe and can be depended on to bring grace and beauty and a sense of fun to her dance compositions.
Annually, Dance Express produces dance and dance theatre performances, makes guest appearances, offers adaptive dance workshops in schools and community centers, hosts an annual regional inclusive dance convening, and provides dance training and access to the arts for people with and without disabilities.
"Essentially, Dance Express improves people's lives through creative dance experiences."
We are proud and grateful to be hosted at Fort Collins Museum of Discovery in the Archive as a part of our 30th Anniversary Celebration. The display will feature posters, programs, costumes, and more from the 30-year history of the organization and will be on view until June 30, 2019. Please be sure to sign the guest book and share your memories when you visit the display!
The exhibit will be on view from May 7 until June 30, 2019. Visitors may view the exhibit during our open hours: Tuesday through Saturday from 10:00 am – 12:00 pm and 1:00 pm-5:00 pm.
Continue Reading