Post written by Eisen Tamkun, Music Education Lead.
Daily Discovery: Make your own Bee Buzzer!
BZZZZZZZZZ! The bees are coming! Make your very own bee buzzer and rock out with these amazing pollinators.
Supplies:
Popsicle Stick
Tape- any will do!
Scissor
Index Card
Eraser Heads
Rubber Band
About two feet of string
Stapler
Color Pencils or Markers
Instructions:
Take the index card and cut it into a square.
Break out the color pencils and draw a bee on the index card.
Once you've drawn your sweet honey bee, go ahead a staple
the card to the popsicle stick.
Next, tie and tape the string to the stick.
Place the eraser heads on each end of the stick.
Lastly, stretch the rubber band over each eraser.
Voilà you have created your very own bee buzzer.
Take a firm grip of the string at about half way. Start swinging
building up speed until you hear you bee abuzzing.
Want to download these directions? Click here for a handy PDF!
Follow along with our Daily Discovery! Click here for all activities that you can do at home.
Educational opportunities like this are supported in part by Bohemian.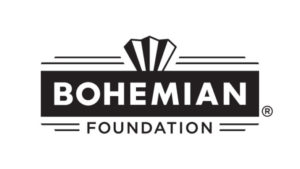 Continue Reading