Post written by Alexa Leinaweaver, Live Animal Husbandry Coordinator.
National Reptile Awareness Day
Do you know your reptile neighbors here in Northern Colorado?
Colorado is home to more than 50 species of reptile (lizards, turtles, and snakes). The majority of reptiles in our state live below 6,000 feet, though there are some exceptions.
In Colorado, there are a variety of environmental challenges that reptiles had to evolve to deal with. Many prairie streams and ponds dry up entirely in the summer, reducing safe water sources; in winter temperatures can drop below zero. Drought in summer is a frequent problem as well. But our reptiles adapt well to arid environments like northern Colorado.
All reptiles are "cold blooded," or ectothermic: their body temperature is controlled by the temperature of their environment rather than producing their own heat internally. Reptiles regulate their body temperature by moving from shade to sun, changing their body orientation to the sun, or even changing color. They also vary their activity patterns with the seasons.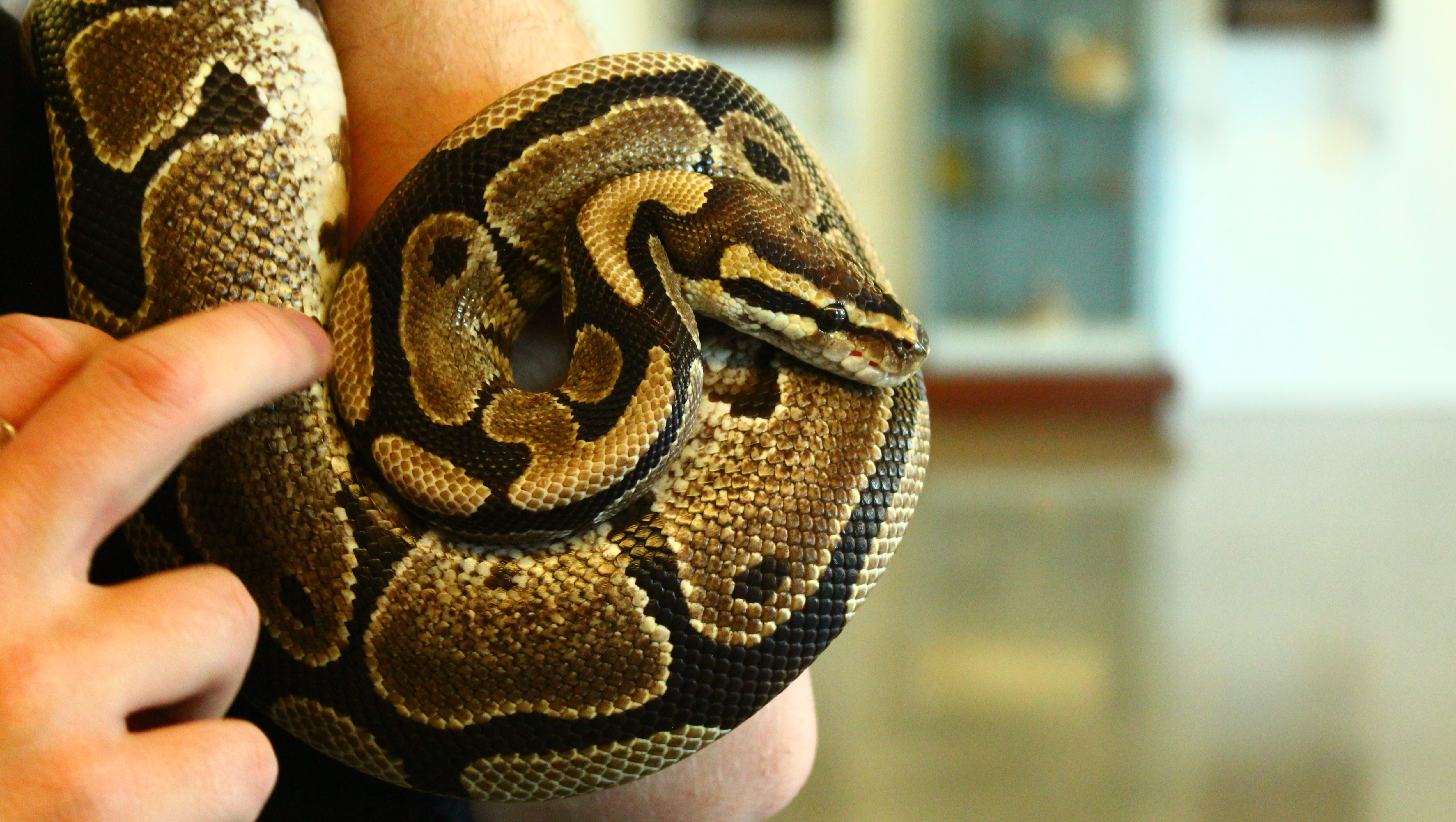 At this time of year, reptiles are getting ready to hibernate through the cold Colorado winter. They drop their body temperature to just above freezing. Lizards curl up under logs or in crevices for the season. Turtles will burrow underground to get below the frost line, either on dry land or in the mud at the bottom of ponds or lakes. Snakes have communal winter dens that they return to each year. While these animals hibernate, their body process slow down. They live off water and nutrients stored in their bodies, and don't even wake up to eliminate waste.
Reptiles in Colorado are now facing new problems: human neighbors can make things more difficult for reptiles. Development reduces the habitat and resources that reptiles need to survive. We bring pets like dogs and cats that can hunt and kill native animals. Reptiles may be killed by traffic when they try to warm themselves by seeking out warm surfaces – like asphalt roads, which are often warmer than their surroundings.
Scientists do not know at this time how abundant or wide-spread reptiles are in Colorado, but some species are clearly in decline here. Reptile species listed as of special concern in Colorado are: triploid checkered whiptail; midget faded rattlesnake; longnose leopard lizard; yellow mud turtle; common king snake; Texas blind snake; Texas horned lizard; roundtail horned lizard; massasauga; common garter snake.
Reptiles are key parts in the landscape around us. Reptiles are food for many of the larger predators in the area (e.g. foxes, raptors, coyotes). Many of them also predate on and control the population of smaller animals – often those considered pests by humans – such as insects, rodents, and even prairie dogs.
For National Reptile Awareness Day this year, take some time to appreciate our reptile neighbors. Come visit the Fort Collins Museum of Discovery and see our live reptiles. Or, spend some time in the wild spaces near you and keep an eye out for our scaly friends.
When observing reptiles out in the wild, try to follow these guidelines:
Be careful: know what venomous animals live in the area. In Fort Collins area, there is one: the Prairie Rattlesnake. If you do spot one of these rattlers, move away slowly and leave it alone. They will only bite when they feel threatened.
Be respectful of all animals and their homes. Give the reptile or other animal space, and move slowly and quietly. Try not to damage the habitat they live in.
Do not bring home live animals. Take photographs or draw pictures of them instead.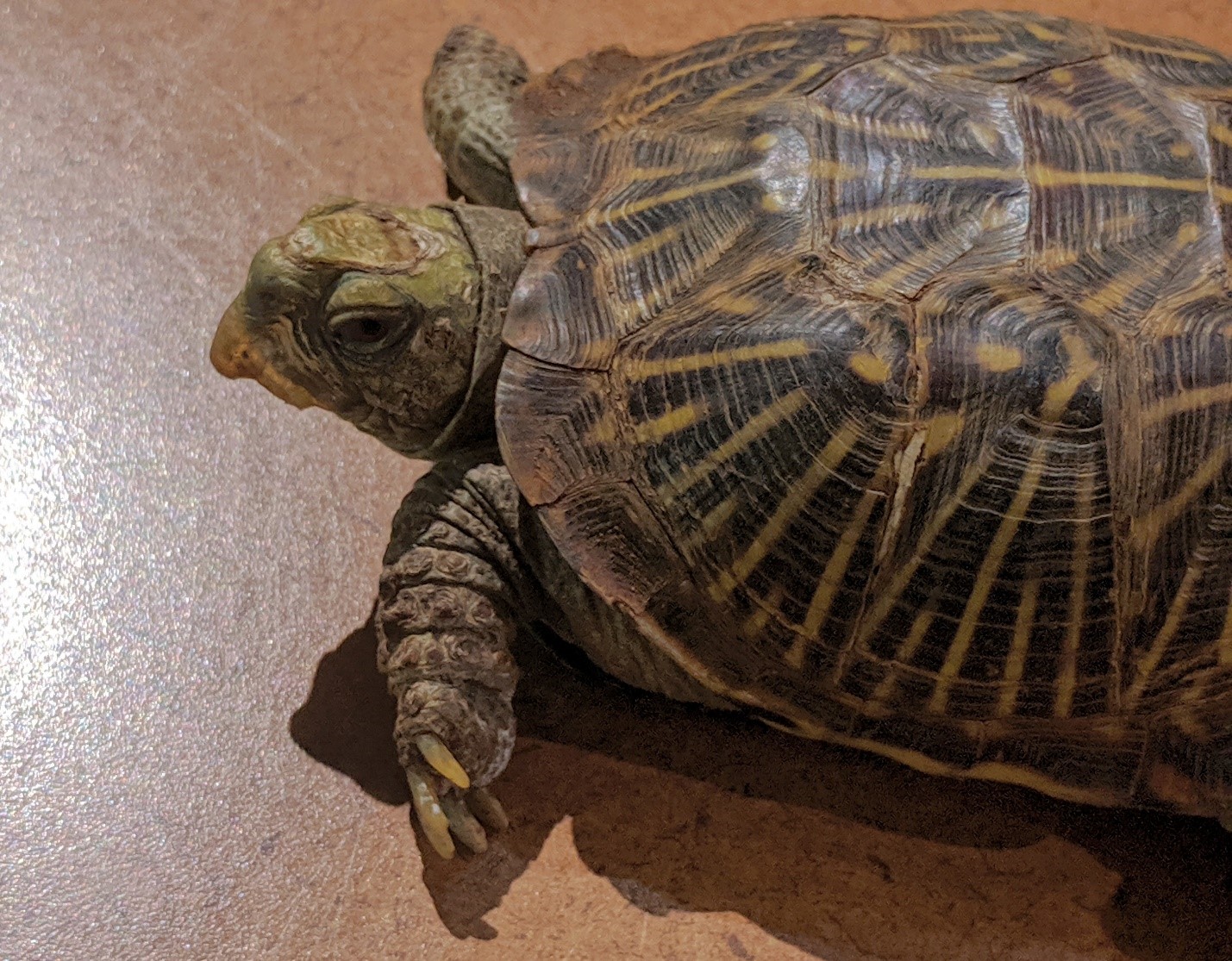 Tara, FCMOD's resident Ornate Box Turtle (Terrapene ornata ornata), is keeping an eye out for a tasty mealworm to eat. Ornate Box Turtles are native to Colorado and are a protected species. They get their common name from the colorful patterns on their shells.
Photo courtesy of  Alexa Leinaweaver.