Post written by Sierra Tamkun, Learning Experiences Manager.
Daily Discovery: On One Flower Paper Flower Craft
Follow along with FCMoD's live stream Storytime in the Home: On One Flower. Then, make your very own paper flower garden!
Supplies:
• Paper cupcake liners
• Markers, crayons, or colored pencils
• Blue and green construction paper
• Glue
• Assorted craft supplies:
Beads
Chenille stems
Bits of colored paper
Instructions:
1. Choose 3-4 cupcake liners to be your flowers. Color the liners to make your flowers brighter!
2. Using scissors, cut lines along the edges of your cupcake liners to make flower petals.
3. Glue your flowers onto the blue construction paper.
4. Cut stems and leaves out of the green construction paper and glue them to your blue paper sheet. If you don't have green paper, you can draw your flower stems and leaves!
5. Decorate the center of your flower with different beads, chenille stems, or pieces of paper.
6. Draw some bugs and butterflies around your paper flower garden!
Want to download these directions? Click here for a handy PDF!
Follow along with our Daily Discovery! Click here for all activities that you can do at home.
Image credit: onelittleproject.com
Educational opportunities like this are supported in part by Buell Foundation. Their support helps make access to early childhood education at FCMoD possible for everyone in our community.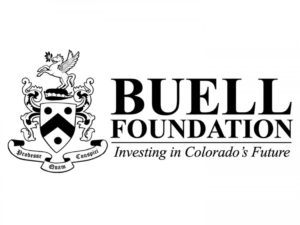 Continue Reading