Post written by Eisen Tamkun, Music Programming Lead.
Daily Discovery: Drawing Music
Music has the power to influence our emotions. Have you ever gotten a chill or thrill while listening to your favorite music? Listening to music is an easy way to alter your mood or relieve stress. Gain a deeper understanding of how music influences us by drawing!
Supplies:
Drawing Paper
Favorite drawing utensils: pens, pencils, paint, etc.
Listening device: iPhone, Computer, etc.
Instructions:
1. Take your paper and divide it into four sections. Label each section 1-4 in the top right corner.
2. Once you are ready to start drawing in section 1, begin playing Blowin' in the Wind by Bob Dylan. Be sure there are no noises besides the song (works best with headphones). Continue drawing until the song is completely over. Listen and let the song guide your drawing. It can be shapes, images, or anything in between. If need be play through the song a second time (or more if you want!)
3. Move to section 2 on your paper and play Für Elise by Beethoven. Repeat Step 2 and listen to the whole song through letting it guide your drawing!
4. For section 3 listen to Walking on Sunshine by Katrina and the Waves. Repeat Step 2.
5. Lastly, for section 4 play Take Me Home, Country Roads by John D. Repeat Step 2.
Now see if one of your family members can guess which one of your drawings match each song!
Want to download these directions? Click here for a handy PDF!
Follow along with our Daily Discovery! Click here for all activities that you can do at home.
Educational opportunities like this are supported in part by Bohemian.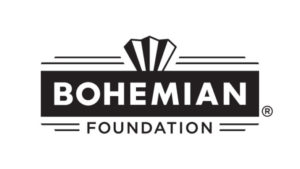 Traducido por Károl de Rueda y Laura Vilaret-Tuma.
Descubrimiento en casa: "Dibujando" música
La música tiene el poder de influir en nuestras emociones. ¿Haz sentido alguna sensación de alegría o emoción mientras escuchas tu música favorita? Esta puede cambiarnos el humor y aliviar el estrés. Aprendamos cómo la música nos puede inspirar ¡mientras dibujamos!
Artículos necesarios:
 Hojas de papel
Utensilios para dibujar: plumas, lápices de color, pinturas, marcadores, etc.
Algún aparato para poder escuchar música: teléfono, computadora, radio, etc.
Opcional: audífonos
Instrucciones:
Divide un papel en cuatro secciones. Numera del 1 al 4 la esquina superior derecha de cada sección.
 Comienza a escuchar tu canción favorita, asegurándote de que no haya ningún otro ruido a tu alrededor (esta actividad funciona mejor con audífonos), y utilizando la sección número 1 del papel, comienza a dibujar lo que quieras mientras la escuchas. Deja que la música te guíe. Puedes trazar figuras, imágenes o cualquier cosa que sientas. Escucha la canción las veces que quieras mientras continúas expresándote por medio de lo que dibujas.
Para el papel número 2, pon otra canción. Repite lo que hiciste anteriormente y escucha la canción entera mientras esta te guía para crear arte.
Para los papeles números 3 y 4, escucha otras canciones que te gusten.
Estas son algunas recomendaciones de nuestras canciones favoritas:
• Foo Foo por Santana
• Octopus's Garden por The Beatles
• Etude Op. 25 No. 11 (Winter Wind) por Chopin
• Tu rumba por iLe
• Tu canción preferida.
Para terminar, podrías ver si alguno de tus familiares puede adivinar las canciones que representan tus dibujos.
¿Te gustaría descargar esta actividad? Haz clic aquí para obtener un archivo PDF.
Para encontrar actividades, ideas y mucho más descubrimiento en casa, ¡síguenos!
Educational opportunities like this are supported in part by Bohemian.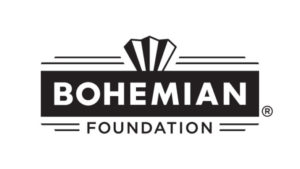 Continue Reading