Post written by Alex Ballou, Marketing Assistant.
The Holidays in Fort Collins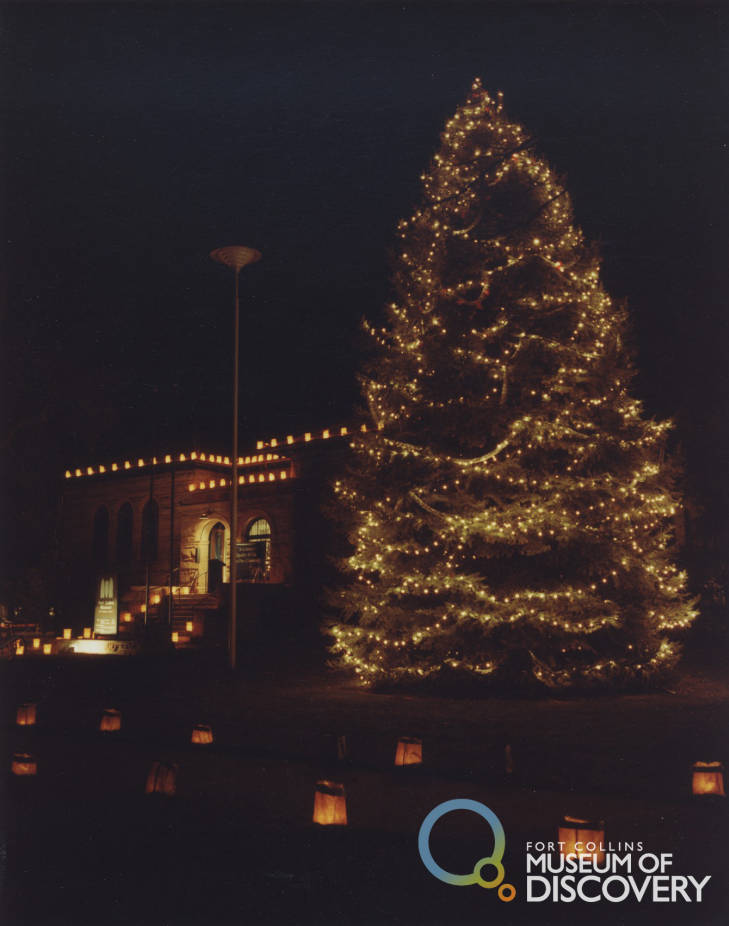 c. 1994: Fort Collins Museum at

Holiday

Time. With the tree lit up and lumina lights around the walkways. Fort Collins, Colorado.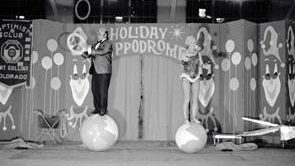 c. 1975: Holiday Hippodrome Show (Optimist Club)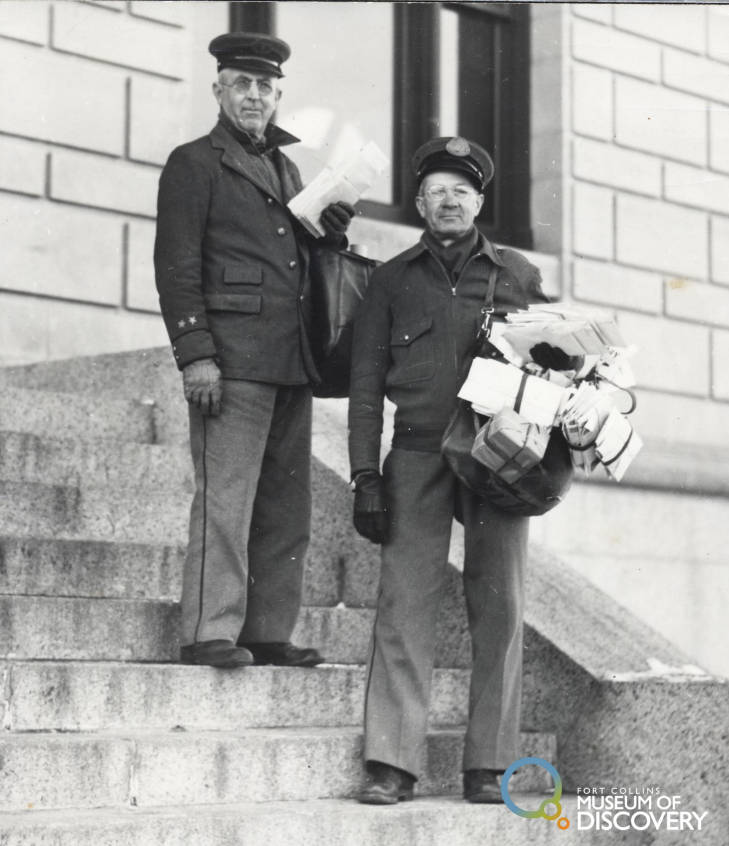 c. 1937: W. Hoffman (left) and E. E.Fox (right) on steps of the Fort Collins Post Office as they prepare to deliver

holiday

mail.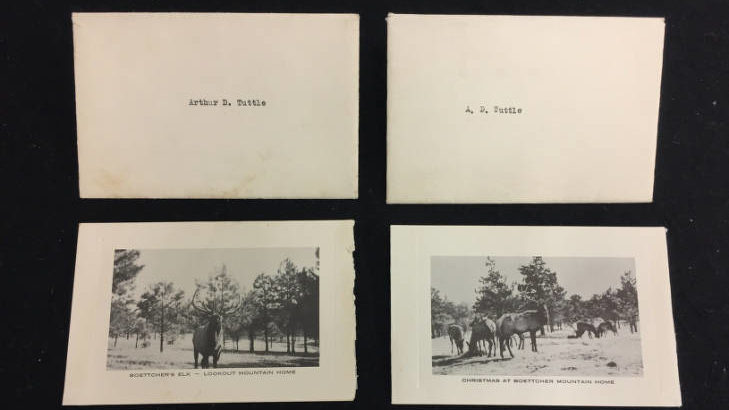 c. 1939-1940: These are Christmas cards with envelopes, dated 1939 and 1940, sent from Charles Boettcher of Denver, Colorado to A.D. Tuttle of Fort Collins, Colorado.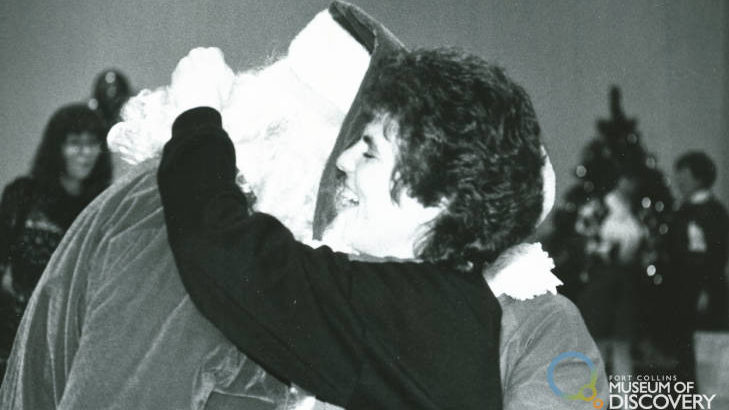 c. 1992: Fort Collins, Colorado Service League provides gifts. Brenda Tebo, a client at Foothills-Gateway Rehabilitation Center, is thrilled by a visit from Santa Claus recently.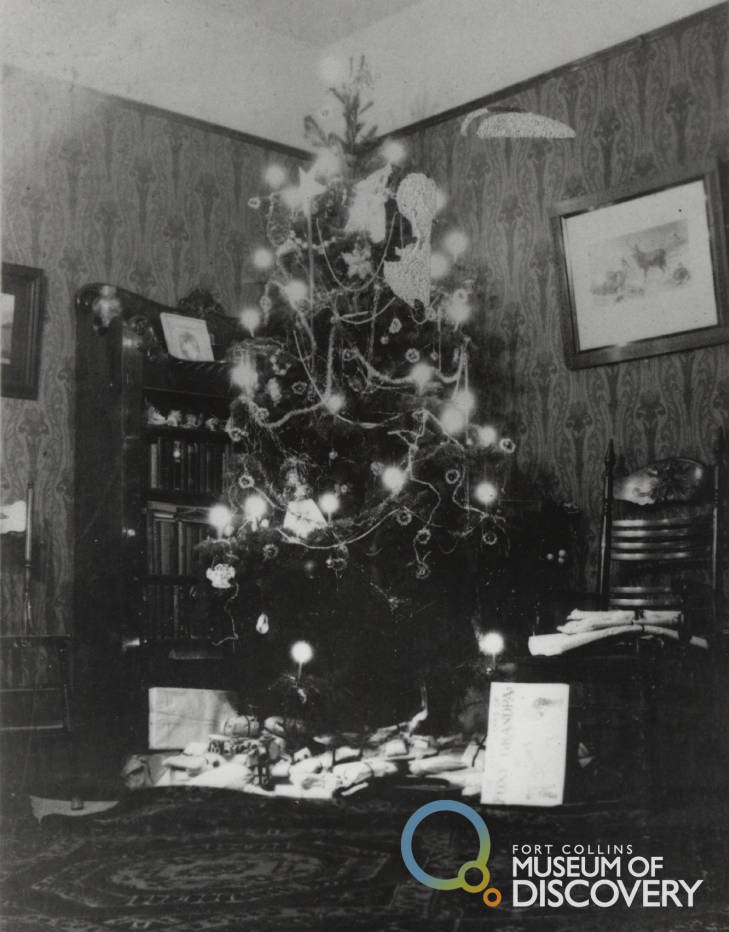 c. 1900: Black and white photograph of the interior of the home of Frank D. Abbott located at 230 Remington Street; Fort Collins, Colorado..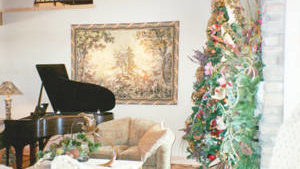 c. 2001: Color photograph of the living Room interior at 2552 Barry Lane, Fort Collins, Colorado. "House on the Hill"

Holiday

Home Tour.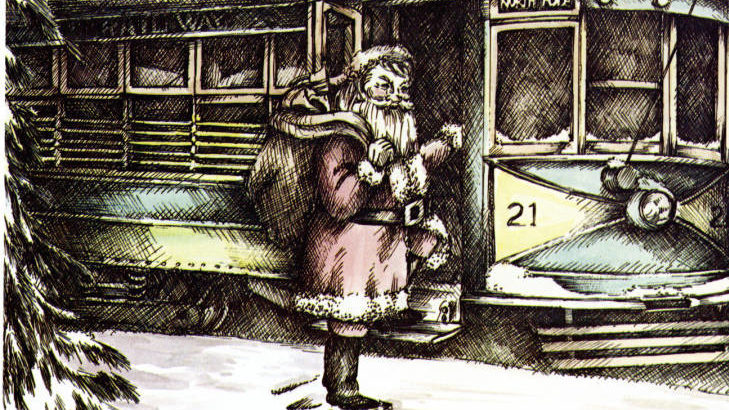 \
c.1989: Postcard (color artwork reproduced) of Santa Claus boardingTrolley Car 21. Text on back reads: " 'Car-load of Gifts' by Kathleen E. Bischoff, Winner, Mixed Media Division.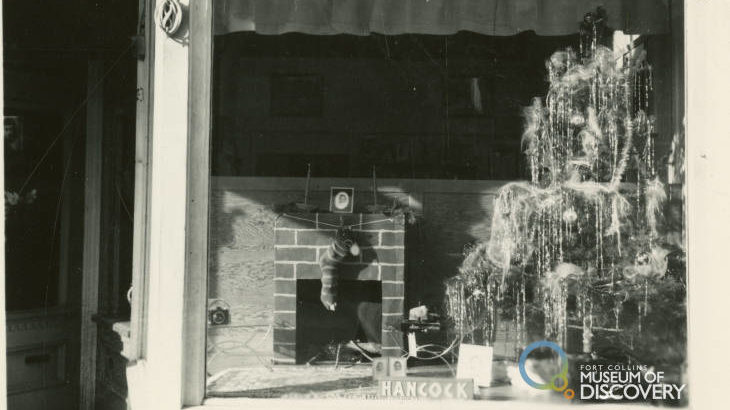 c. 1947 : Christmas window at Hancock Studio.
Local history lives here. Visit the Archive & Collections at FCMoD – open Tuesday through Saturday from 10:00 am to 12:00 pm, and 1:00 pm to 5:00 pm – and like us on Facebook to see more historical images and artifacts. Archival images are available for research, purchase, and more through the online Fort Collins History Connection website.