Tune In For Music Therapy
Clap along if you feel like you know what MT's do. Someday, people will know what a music therapist actually does. Scratch that! TODAY is the day!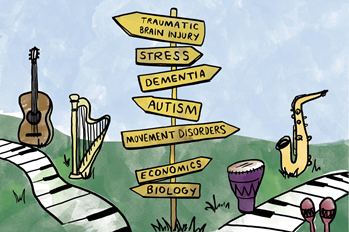 According to the American Music Therapy Association, music therapy is defined as the clinical and evidence-based use of music interventions to accomplish individualized goals within a therapeutic relationship by a credentialed professional who has completed an approved music therapy program. Music therapy, an established health profession, uses music to address physical, emotional, cognitive, and social needs in an individual and group setting. Music therapy can be used across the lifespan of those with varying diagnoses. In short, music therapists use music to help individuals work on non-musical goals. (Image: Northwestern University, 2018)
Oh, Oh It's Magic…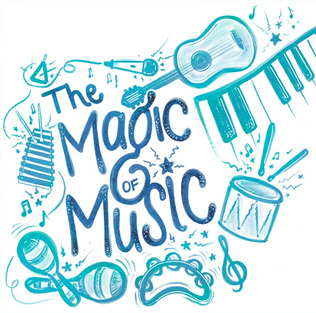 There is a difference between music AS therapy and music IN therapy. Music AS therapy is a broad use of music to appeal to a wide range of behaviors, emotions, and well-being. Music used AS therapy is not directed at a specific outcome, and it is frequently used by those who consider themselves music therapists but have not been formally trained. Music IN therapy is music used to achieve a specific goal or set of goals. Music IN therapy consists of different techniques based on the best evidence available. Those that use music IN therapy are highly trained both in music and in therapeutic techniques. Until the middle of the 20th century most music therapy practice followed the music AS therapy model. It has only been in the past 60 or 70 years ago that we see more attention paid to music IN therapy.
(Ali Blackwood Illustration)
Follow the yellow brick road….for a degree in music therapy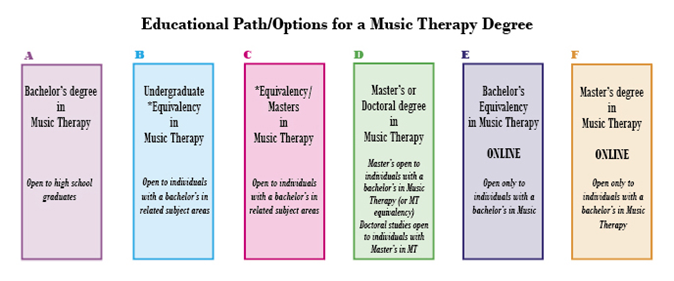 (Image: AMTA website)
Music therapists that receive a bachelor's degree or higher, have to complete an approved program at a university or college, including a clinical internship of 1200 hours. Then they are allowed to become credentialed (Music Therapist-Board Certified) through the Certification Board of Music Therapists. Music therapists not only study music, but they also study psychology and medicine. The music therapy field is an evidence-based profession with a foundation in research. Music therapists don't simply play songs for people or play music in the background. Music therapists complete a full assessment to determine individuals' strengths and weaknesses, develop non-musical goals and objectives, create a treatment plan that can help with the transfer of skills to their daily lives, and continue to evaluate the needs and progress of each client through the entirety of the therapeutic process.
Where, oh where can you find an MT? At 35+ settings!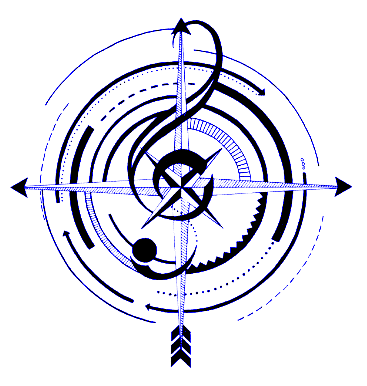 Medical facilities

General hospital settings

Veterans Affairs (VA) facilities

Children's hospitals or units

Geriatric facilities

Geriatric facilities (not nursing)

Geriatric psychiatric units

Developmental centers

Intermediate care facilities

Community day treatment programs

Educational facilities

Children's day care/preschool settings

Early intervention programs

Mental health settings

Child and adolescent treatment centers

Community mental health centers

Inpatient psychiatric units

Private practice settings

Providing contract services in any facilities previously listed

Other settings

Diagnosis-specific support groups

Wellness and prevention programs

Work in music retailer setting
Benefits of music therapy…let me count the ways…
Music therapists can work with individuals who have a variety of needs that could include medical, learning and academic, mental health, rehabilitation, developmental, communication, or wellness. The populations in which music therapists work with range from premature infants to older adults. There are numerous ways music therapy has been found to address the needs of those in an individual or group setting. The areas include, but are not limited to:
Labor and Delivery – relaxation; support of birthing process
Premature Infants – improved feeding behavior and weight gain
Neurological Disorders & Brain Injury – protocols that activate neurological responses in support of cognitive, motor, communication, and social objectives
Chronic Illness & Oncology – music + coping techniques to assist with pain management and stress reduction
Mental Health – provided opportunities to explore and process therapeutic issues
Medical and Surgical Tests/Procedures – reduce anxiety and improve treatment response
Healthy aging & Optimum Performance – provide music programs based on theories of personal growth, awareness, and learning
Developmental Disabilities & Autism Spectrum – teach cognitive, motor, social, communication, and daily living skills
Substance Abuse and Addictive Disorders – use introspective techniques such as songwriting and lyric analysis to aid clients' transition from denial to determination in recovery process
Physical Disabilities and Sensory Impairments – music incorporated into rehabilitative treatment to allow frustration to yield to fulfillment
Alzheimer's Disease and Dementia – access individuals' past to trigger short- and long-term memory, decrease agitation, and enhance reality orientation
Hospice and Bereavement – help guide individual and/or loved ones in life's processes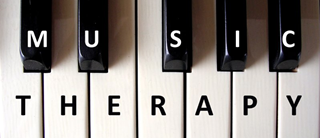 (Image: Kora Leith Blog)