Post written by Linda Moore, Museum Curator of Collections.
Daily Discovery: Making History with Our Local Legends – Shrink Plastic Charm Bracelet
Wearing charms to commemorate or celebrate people, places, or events important to you has a long history: there is archaeological evidence that charm bracelets were worn as long ago as 600 to 400 BCE! Celebrate the stories that FCMoD is presenting of some of our distinguished local women this month by using the templates that will accompany each presentation to create a charming piece of jewelry that will remind you of them every time you wear it!
Supplies:
Shrink Plastic
Template to trace (example on right)
Permanent markers
Hole punch
Metal cookie sheet
Foil to line cookie sheet
Oven
Jewelry findings of your choice
Instructions:
Print out your template; a 2.5 inch original will create a 1.25 inch charm.
Place your shrink plastic over the template and trace in permanent marker.
Let outline dry completely, then add color.
Cut your charm out. Punch a hole at the top! This is essential for adding it to a bracelet.
Following the guidelines for your specific shrink plastic, preheat your oven.
Place your plastic on a foil-lined cookie sheet, and once your oven is at temperature bake it for the time suggested for your plastic –about 3 minutes, so stand by!
There you go, a perfectly charming portrait to add to your bracelet.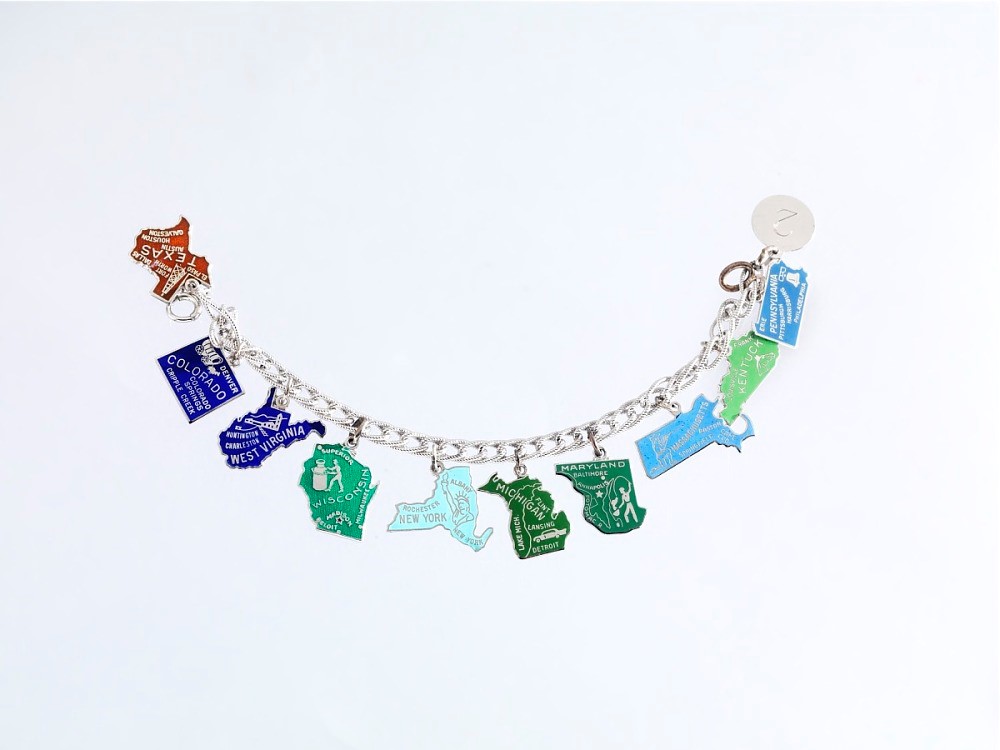 This charm bracelet, in the collection of the National Museum of American History, commemorates the effort to ratify the Equal Rights Amendment with charms added for each state that successfully ratified the amendment.
Want to download these directions? Click here for a handy PDF!
Follow along with our Daily Discovery! Click here for all activities that you can do at home.
Educational opportunities like this are supported in part by Fort Fund.