Post written by Alex Ballou, Marketing Assistant.
Looking Back on the First Moon Landing
July 20, 1969 marked a monumental day in history as millions gathered around their televisions and watched as two American astronauts did the seemingly impossible. These two astronauts experienced something the world had never seen… Neil Armstrong and Buzz Aldrin walked on the Moon.
"That's one small step for a man, one giant leap for mankind." –  Neil Armstrong
Blast from the Past
Russia launched the first satellite, Sputnik 1 in 1957. The United States followed suite and launched several of their own satellites. It was a space race to have the first humans in space.
In 1961 the first human was launched into space. Russia won the race and Yuri Gagarin became the first human in space. Less than a month later the U.S. launched Alan Shepard into space. NASA was challenged by President John F. Kennedy to send a human to the Moon.
On July 16, 1969 the spacecraft Apollo 11 prepared for launch into orbit and into history. Only four days later, Neil Armstrong took one small step for man, one giant leap for mankind. We went to the Moon!
World History, Our History
How did Fort Collins celebrate this incredible moment? In lead up to the lunar landing, check out the Coloradoan's headline!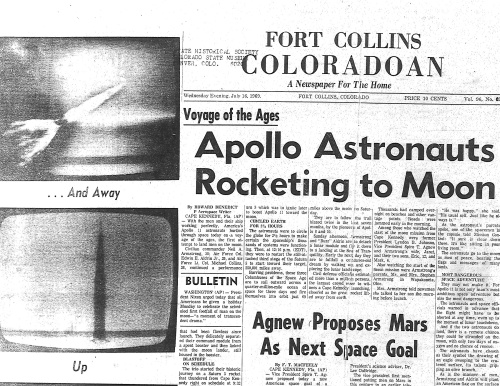 Then, on July 20, 1969, this headline from the Denver Post celebrates the epic Moon Landing (even if the headline is less-than-enthusiastic).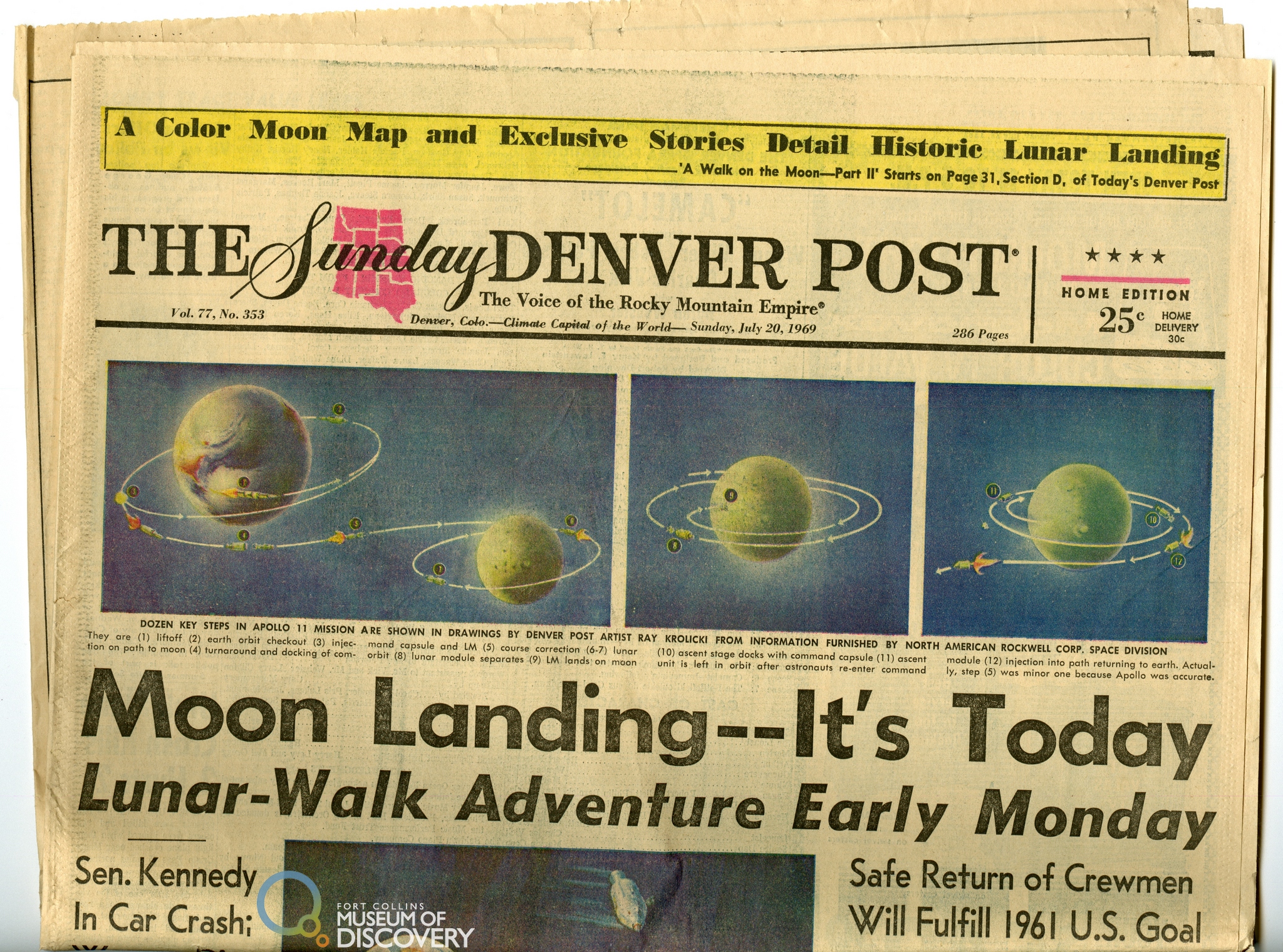 Lunar Landing day was celebrated by local banks with a day off from business.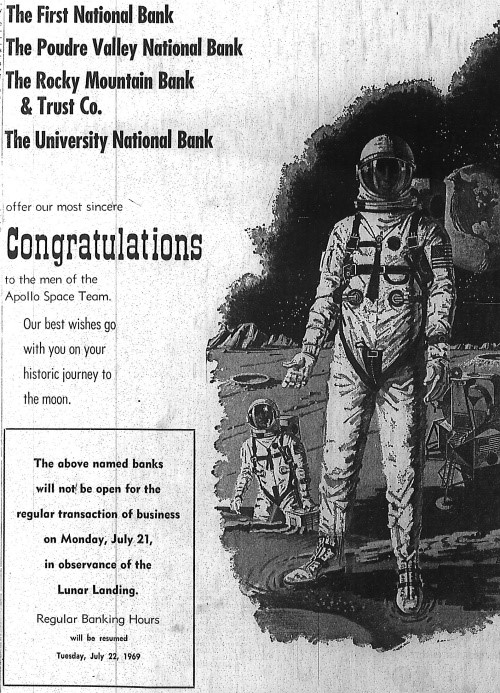 There was also a sale on any '69 cars in town.

And, deliciously, the local dairy queen celebrated with an aptly titled Moonday special!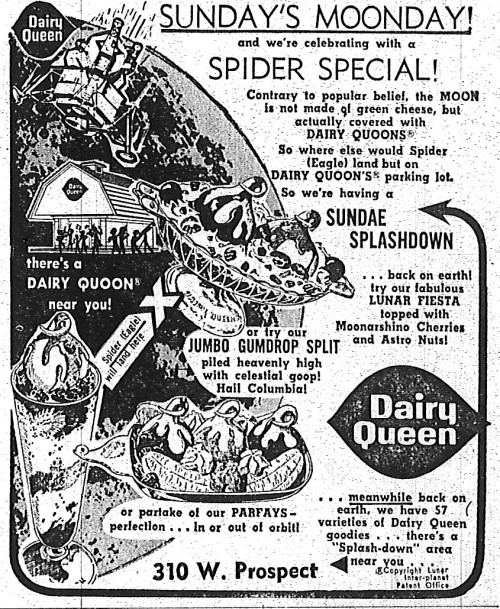 Looking Forward
Ten astronauts would follow in the footsteps of the Apollo 11 astronauts. While the last manned mission to the moon was in 1972, our understanding of space and exploration of it continued in other ways.
Last year, Fort Collins' very own Dr. Serena Auñón-Chancellor launched to the International Space Station. Today, NASA's research includes studying the effects of human space flight, like in their Twins Study, as well learning more about planets like Mars.
As discoveries continue to be made and space exploration advances, we encourage you to stay curious and to never stop exploring.
Join us at the museum this July as well celebrate #MoonMonth!