Post written by Adam Goss, regular attendee of DomeLab.
The Know-It-All Turned Student
Like many artists before me, I think I know everything. I think my eye for design is better than everyone else's, and that my aesthetic choices are best. I think I can do better than others where their projects have fallen short. I think that working alone is the only way to achieve perfection. At least that's how I used to think before I started coming to DomeLab at Fort Collins Museum of Discovery (FCMoD). Nowadays, I'm the student. But for good reason.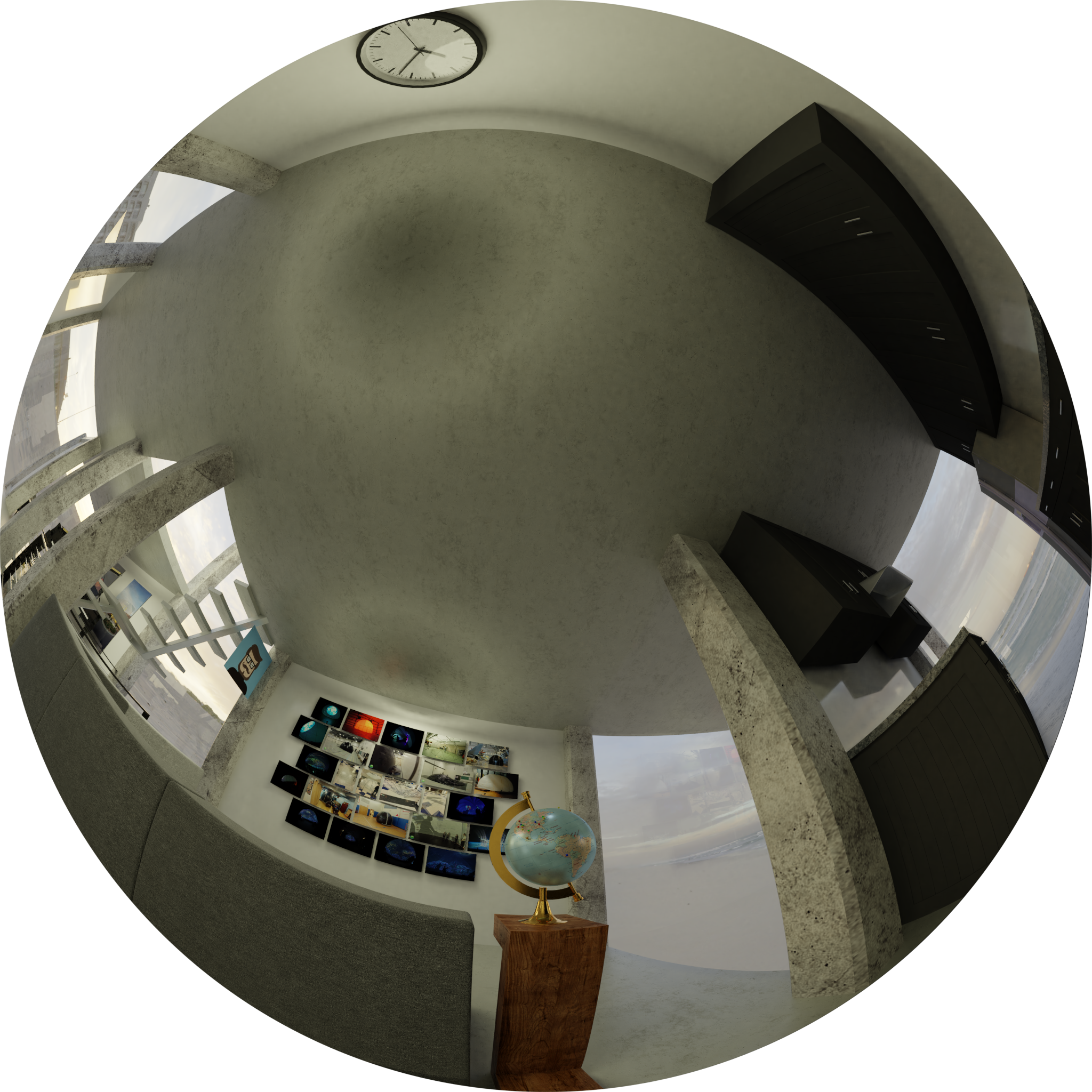 The first time I watched a show in the OtterBox Digital Dome Theater was during the first (now annual) Fort Collins Fringe Festival in 2015. I watched an experimental show that combined practical effects, recorded 360-degree video, and live acting. The resolution was low, and I was a hard critic on the show. After all, it's easy to be a critic. It's easy to say, "I could do better." Through regular meetups at the Dome, these people I was so critical of would eventually become my friends, and further down the road, collaborators on projects.
It was around this time that the Digital Dome Manager, Ben Gondrez, reached out to me via my hobby website – DIY Planetarium – and invited me to come tour the OtterBox Digital Dome Theater. I had recently finished college and had been helping people build inflatable domes for the past six years. I enjoyed dabbling in content creation in Blender; it was something I loved doing, but something I had never taken seriously.
Ben gave the most gracious tour of the Dome, its server room, and control console, ending with a long chat about planetariums and software. Before leaving, I asked the question that had been burning at my insides the entire time, "Are there any openings at the Dome?"
The museum was adjusting to its new facility and didn't have any openings at the time, but Ben mentioned a new meetup that he was starting called DomeLab. Every other week, anyone was welcome to come to the Dome to share their creative works and collaborate with others. I was intrigued.
That evening, I went home and installed Blender for the first time in 2 years. I had 2 weeks to put something together to show at the next meetup. I decided to model a Mars crew transport prototype. I was rendering frames round the clock on every laptop I could bring back to working order. At my first DomeLab meetup, I only had 30 seconds of video to show, but I was excited to see how it looked.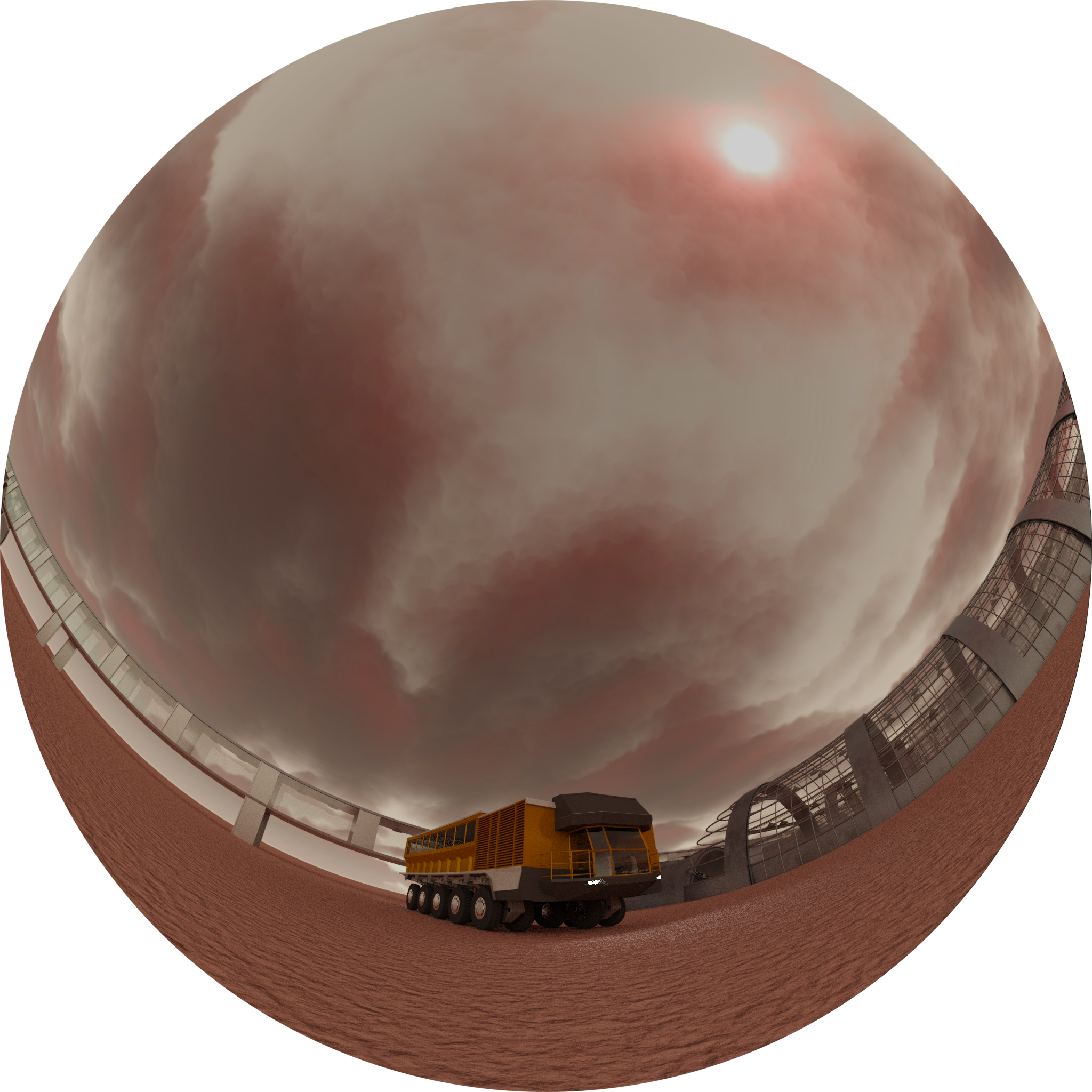 The meetup had a handful of members, all of different backgrounds. Some were video producers, some were audio engineers, and some people were there just because they'd heard about DomeLab online – maybe like you are now! Ben spent some time showing us the Dome, its speakers and server racks, and talked about how to get things up on the Dome. Unlike a flat 16:9 movie screen, the dome requires a 180-degree fisheye projection, which requires a very skilled hand, or (more commonly) a fisheye camera – be it a physical camera or a virtual camera with a 3-D rendering engine. As a Blender user, I had rendered my frames using Cycles' Fisheye Equidistant projection and was crossing my fingers that everything would look right on the Dome.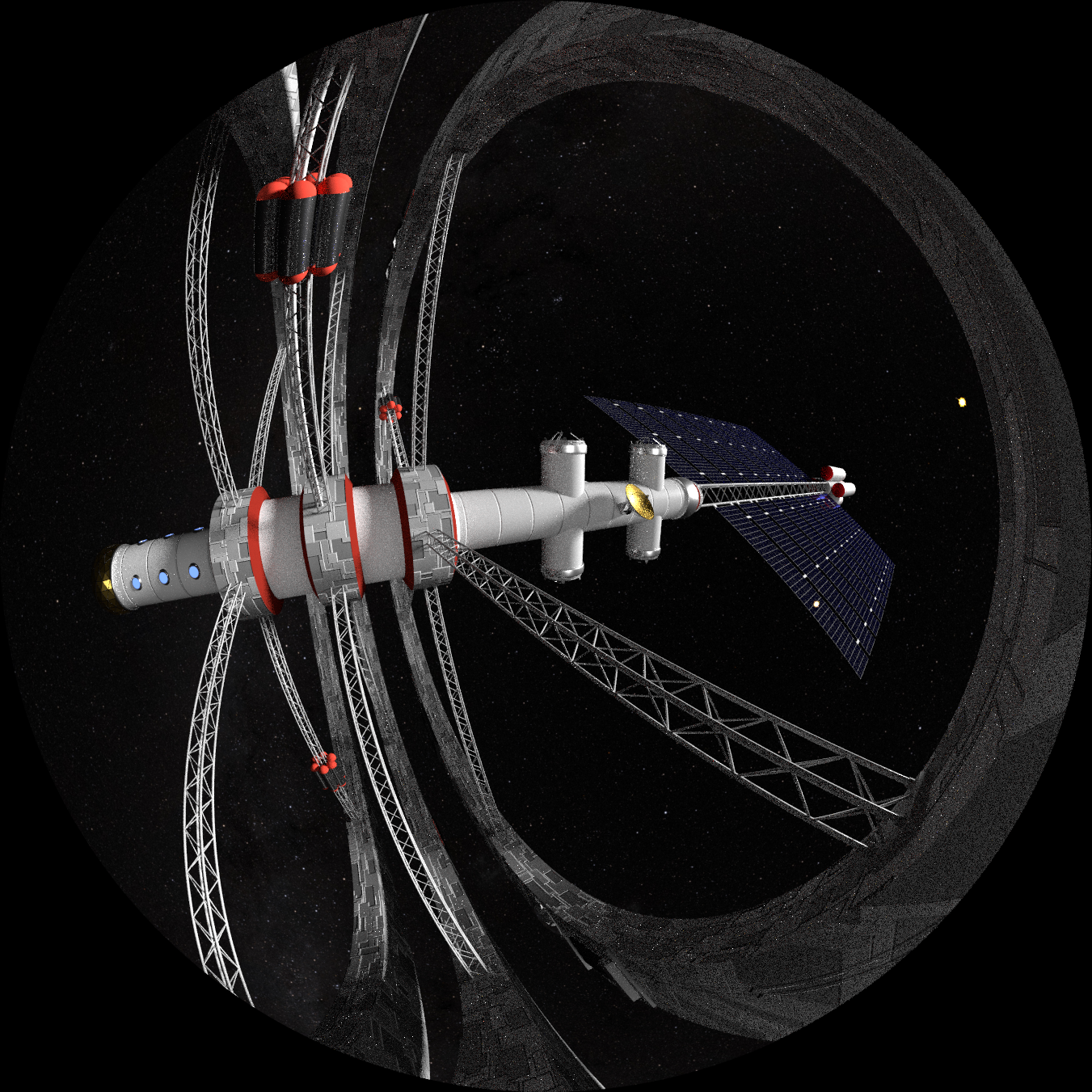 At long last, it was time to view my clip, and lo and behold, it worked. It wasn't anything special, just a 6-wheeled vehicle crawling across a low-polygon Mars surface for 30 seconds, but to me, it was one of the most awesome experiences I'd had to date.
"Here was something I spent 2 weeks creating, and now I was viewing it in a gigantic full-dome theater… and the most amazing part is that Ben and FCMoD are opening their doors to the public for this every other week!"
Here was something I spent 2 weeks creating, and now I was viewing it in a gigantic full-dome theater, with a 5.1 Dolby speaker system that made my home setup sound like it wasn't even trying. It is a content creator's dream – viewing your work on a state of the art system, and the most amazing part is that Ben and FCMoD are opening their doors to the public for this every other week!
Over the next 6 months, I came to DomeLab on and off. I loved it, but as before, I wasn't taking animation seriously. So, I decided to start taking DomeLab seriously in the summer of 2016 and began coming to every meetup. Since I live in Broomfield, this was a 2-hour driving commitment, but I felt it would be a good investment. As it turned out, this was truer than I ever could have imagined.
So why has DomeLab been so awesome? For starters, 2 weeks is "a long time" but at the same time, not that much time. It gave me enough time to put something together for the next meetup, while still keeping the pressure on to not procrastinate. For me, procrastination is my Achilles heel, and this was the fire I needed to keep growing creatively.
"….this was the fire I needed to keep growing creatively."
I started watching Blender tutorials on YouTube for the first time in years. I tried new techniques. My modeling skills got better, and within a year, I had landed a small Dome animation contract. DomeLab really kept me growing creatively, and it's hard to imagine how much further behind I'd be if I hadn't started attending regularly.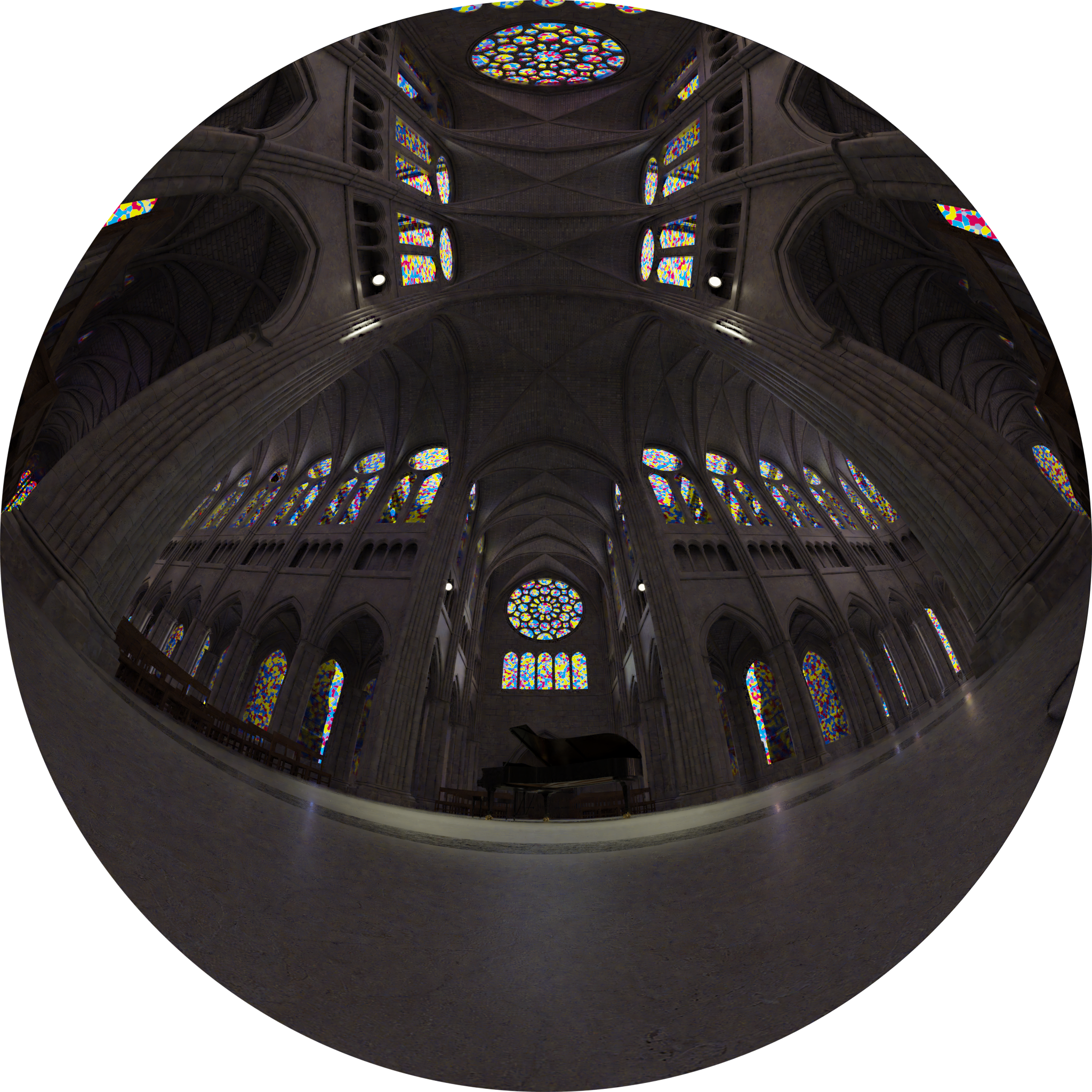 Up to this point, I've talked mostly about me, and I'd like to talk about the other, and perhaps most important part of DomeLab: the people. I'd like to start with Ben Gondrez. For nearly 4 years now (and perhaps even longer), Ben has managed the Dome, and has opened the Dome to the public every other Tuesday, all because he believes in supporting local art projects. I've been around long enough to know that most museums are a walled garden, and rarely collaborate so closely with the community. FCMoD is different. Ben wants people to come in and experiment in the dome. He encourages first time members to come back with ANYTHING so that we can play it in the Dome. He invites musicians to come in and perform music. He coaches people and offers suggestions to people who want to "figure out this whole dome thing." As a community, Ben is such an incredible asset to arts and creative works, and even after 3+ years of attending DomeLab, I can't believe how lucky we are to have a museum that welcomes the public, and a Dome manager who cares enough to facilitate meetups.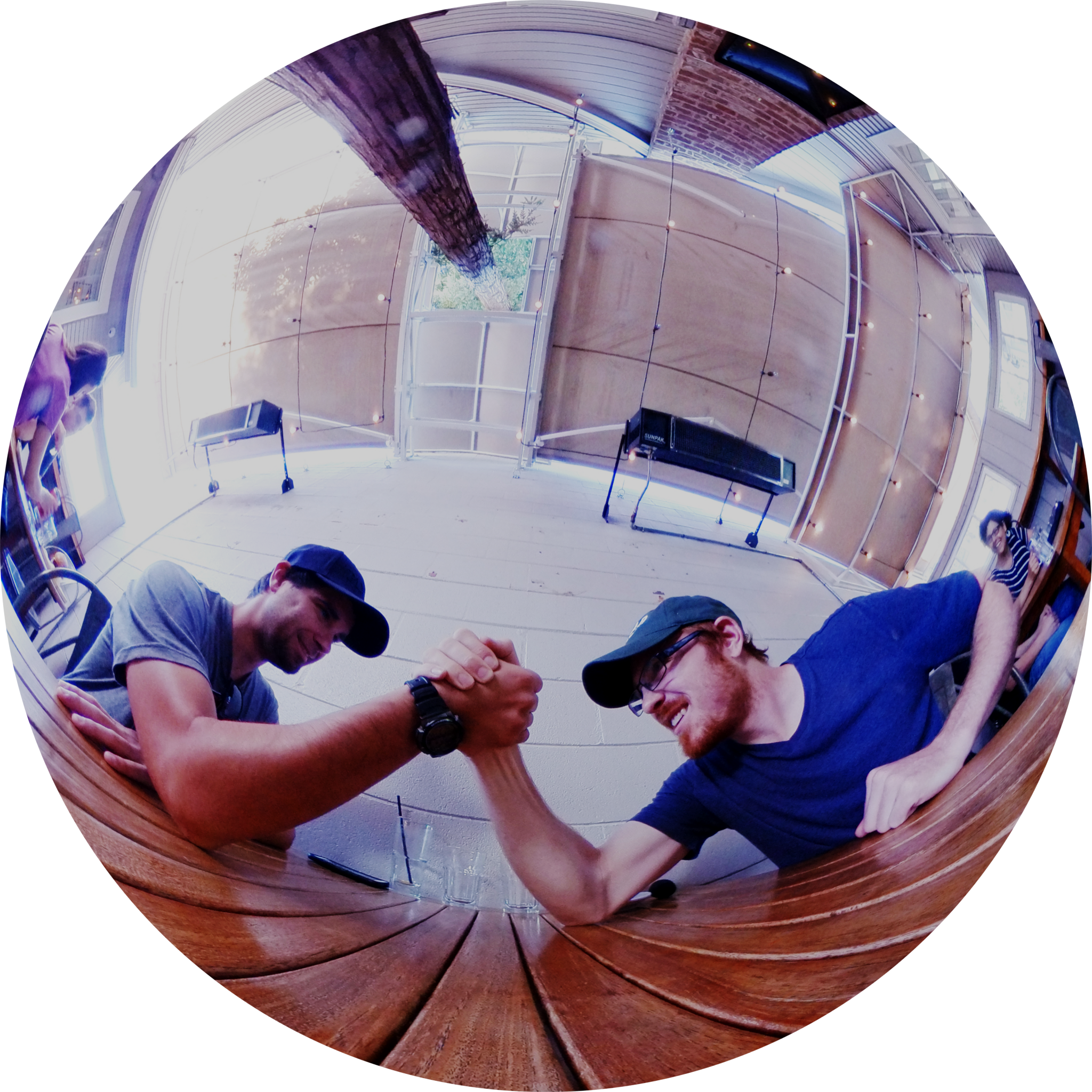 The other side of the people equation at DomeLab are the members. During the beginning of DomeLab, members would come and go, but around 2 years ago, people started staying. We now have around a dozen "regulars" and almost always a few first-time guests. These members have humbled my creative arrogance and have shown me that I don't know everything after all.
One of the members is building his own ray-tracing/path-tracing render engine from the ground up using linear algebra in C++. He creates mind-blowing abstract visualizations that are synchronized to his original electronic musical compositions. Another member is a Unity developer who creates interactive video games for the Dome that can be controlled from any cell phone or tablet – think multiplayer Asteroids for the Dome! There are members who create kaleidoscopic music visualizations in AfterEffects, videographers who share their 360-degree treasure hunting episodes with us, and musicians who come in to play music while Ben live VJs on the Dome.
"Every meetup is different, and every time I make new friends."
I have learned to leave my ego at the door, and to enter with an open mind and heart. I could pick any random person at DomeLab and be guaranteed to learn something new. I have had the privilege of collaborating on several projects with these fine creative minds, and I can't imagine life without DomeLab.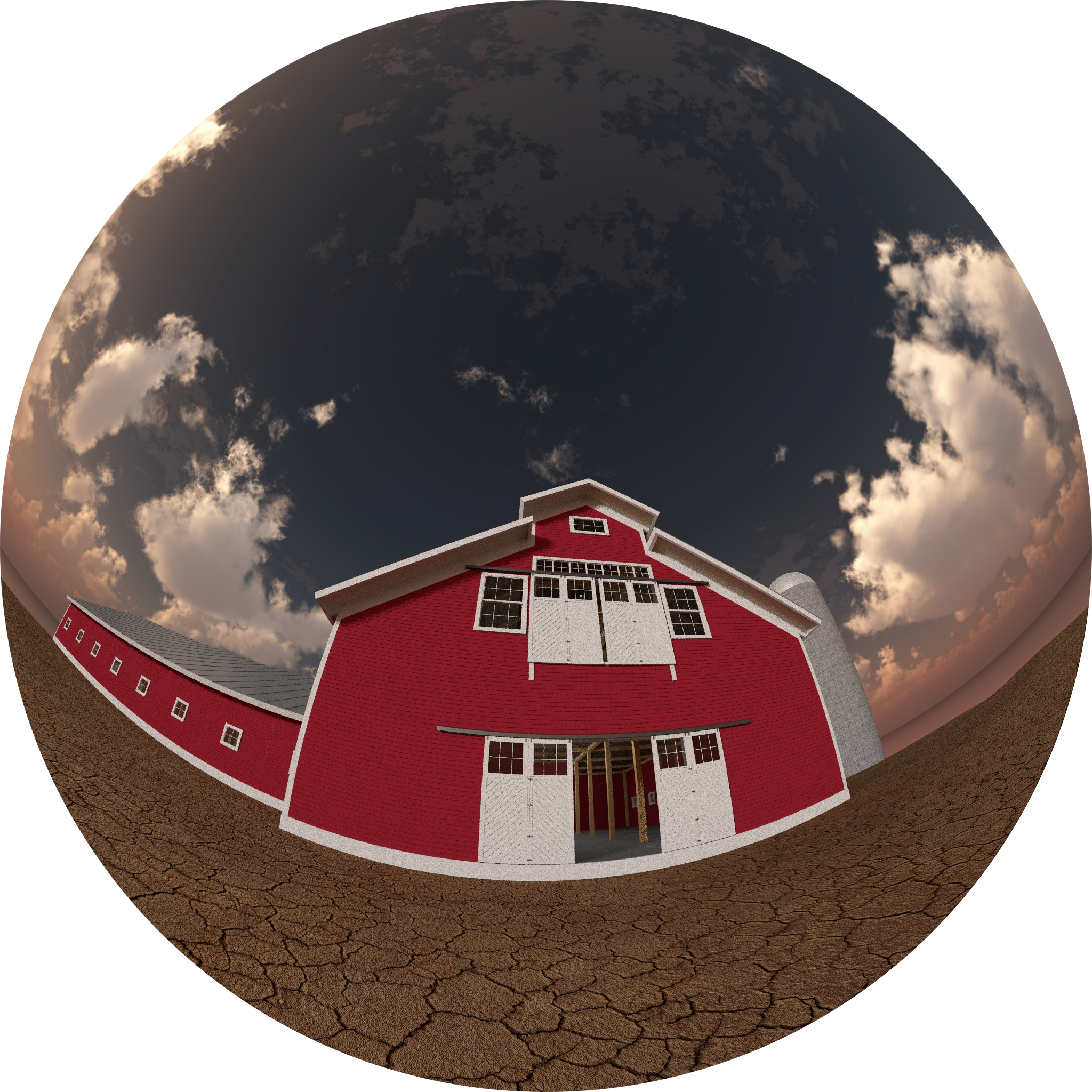 Sometimes, you need to check yourself before you wreck yourself, and DomeLab is the perfect tool to keep my ego in check while helping me grow creatively. The Dome is awesome. Ben is awesome. The people are awesome.
If you've made it to the end of my post, I hope to see you at the next meetup!
Happy Blending!
Interested in DomeLab?
DomeLab at FCMoD is an open meetup for anyone who wants to stretch their creativity in the dome. Whether you are a digital artist, painter, musician, DJ, VJ, photographer, or even a programmer this is for you! DomeLab is open and free to anyone interested in creating and collaborating on projects of all types so bring your creativity and #doitinadome!
For more information about DomeLab click here to join our Facebook group.
All images courtesy of Adam Goss.