Post written by Ben Gondrez, Digital Dome Manager.
Gaming in the Dome
Video games have certainly come a long way since they first began to become popular in the early 1970s. The first truly successful home video game was of course Pong, released in 1975 by Atari. The game consisted simply of a square icon that bounced from side to side on the screen as opponents blocked it from going off-screen with cursors that moved up and down to block it's path and bounce it back to the other opponent. Controlled simply by a couple of knobs that each opponent would turn to move their cursor up and down, the game was simple yet extremely fun and engaging, especially as it sped up as the game progressed.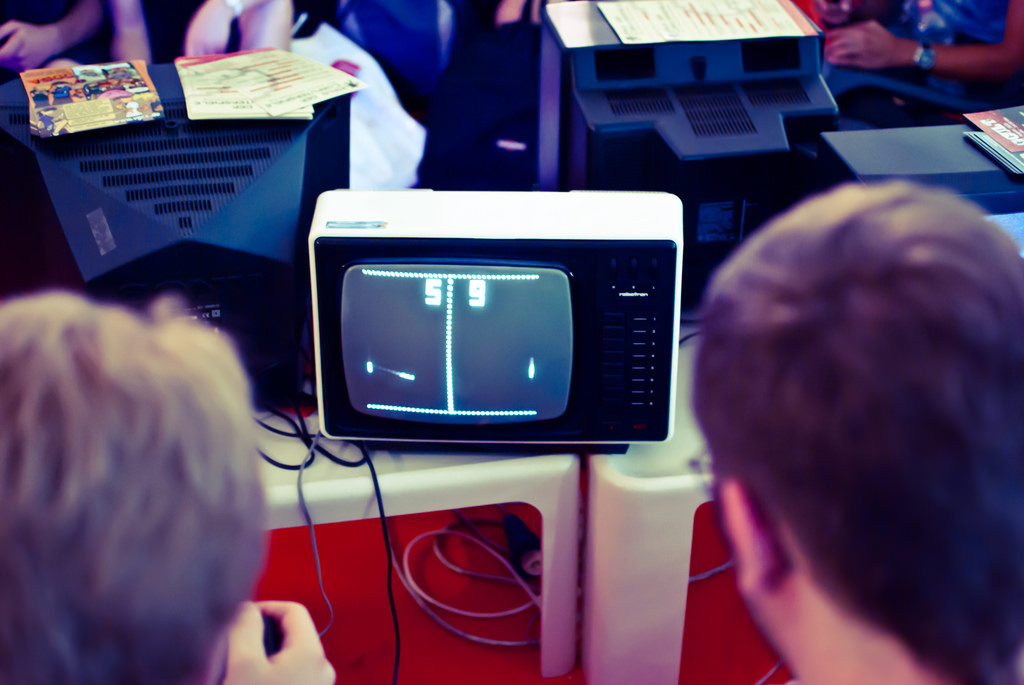 These days video games are not only much more advanced from a technical standpoint but also take into consideration things like narrative storytelling, the soundtrack and audio experience, multi-player experiences, and many more factors that create more and more immersive gaming experiences. With the rise in virtual reality these experiences are taking gaming to a whole new level by not only showing the players a different world, but seemingly transporting them there in person to experience all that a game and it's virtual world has to offer. Probably the most popular VR game right now hearkens back to the days of Pong with it's simplistic, yet completely addicting, game-play. This game of course is Beat Saber, the game where you are armed with two lightsabers slashing objects coming towards you all set to fun, dance-inducing music. Also, by incorporating whole-body motions like ducking under obstacles, this game fully immerses the player, and so many people get into it that it almost becomes a fitness workout. Games like this and other VR experiences create a powerful compelling alternate reality by overcoming your field of vision so that you can believe you've been transported to that reality instead of just viewing it on a screen.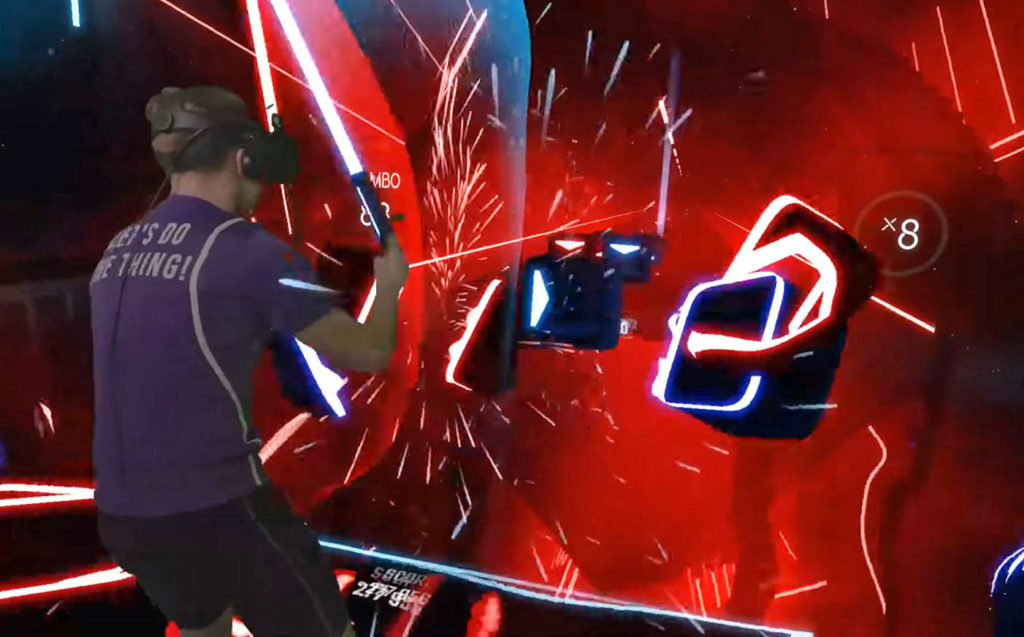 Here at the museum we have the OtterBox Digital Dome Theater, a 360° Dome theater that is a very similar experience to virtual reality, except for an entire audience! The Dome's screen wraps all around and above the audience whose seats are reclined to be able to comfortably look up to take in the virtual worlds presented on it. Equipped with state-of-the-art high resolution digital projectors, the Dome can transport audiences anywhere the imagination can take you from deep under the ocean, to the farthest known reaches of the universe, to completely fictional worlds. There is truly no limit to where you can go in the Dome. One common remark we get after people experience the dome for the first time is "wouldn't it be cool to play games on this!?" Well, you can!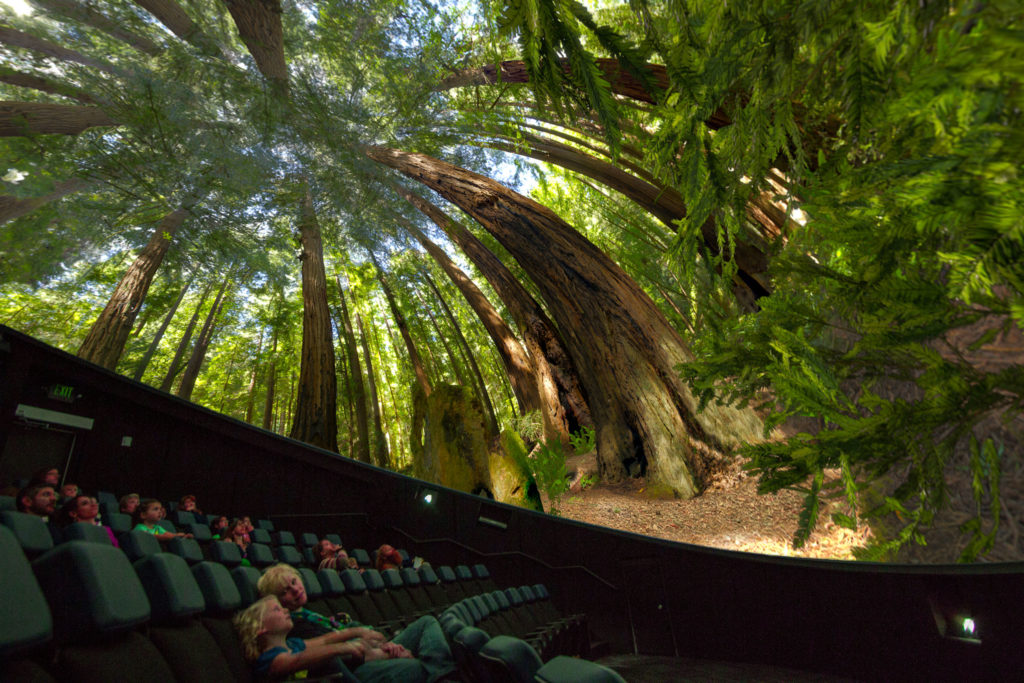 During Geek Week, a week of programs that we hold here at FCMoD each year over Spring Break, you'll be able to experience immersive gaming, and more, right here in the Dome! On Tuesday, March 19th from 10am – 3pm we'll have a number of games available that have been created just for the Dome so that you can stop by, grab a controller and experience the future of immersive gaming in the Dome for yourself. Some of these are retro-inspired games like Space Invasion (inspired of course by the classic arcade game Space Invaders), but remade for the impressive 39-foot diameter dome screen. Others, like one game titled Xur, uses common game mechanics but with a 360° twist to make it even more challenging and fun to play on the Dome. Be sure to join us for this totally unique gaming experience, as well as the other days of Geek Week where we'll be flying around the universe, holding Harry Potter Divination classes, and learning about the astronomical origins of superheroes.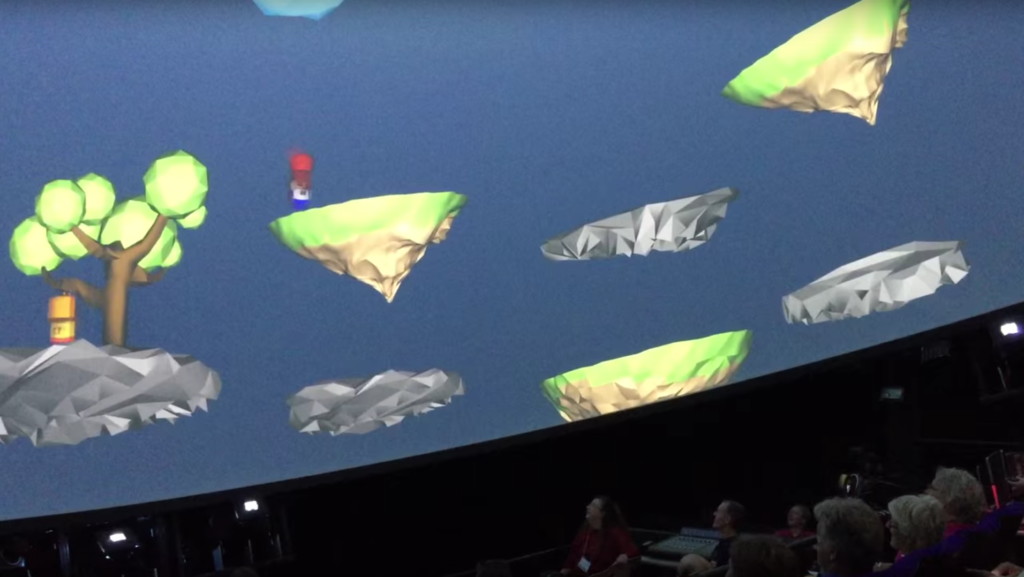 Check out fcmod.org/geekweek for other events this week!
Join us for Geek Week: Gamers Save the World on March 19.