By Lesley Struc, Curator of the Archive at Fort Collins Museum of Discovery

I spent some time recently reading Fort Collins local Mary Hottel's diary from Book I (1901-1906) of the Hottel collection. Her work shares life experiences that are over 100 years old, giving us a glimpse of what it was like to be the daughter of Fort Collins' first millionaire.
Her father Benjamin Hottel's life is quite a story too, but one of starting up. He came to Fort Collins from Virginia in 1877 and worked in milling and developed a sugar factory, later becoming the president of Poudre Valley National Bank.
I only made it about halfway through this first book and found these gems from Mary's life. They are insightful and humorous all these years later, so I've included some of my favorite quotes.
This collection is such a treasure trove, offering a personal look of the life of a very busy woman in Fort Collins at the turn of the 20th century. So far volunteers have scanned five dairies and transcribed seven – there are 14 in all, covering the years of 1901-1925.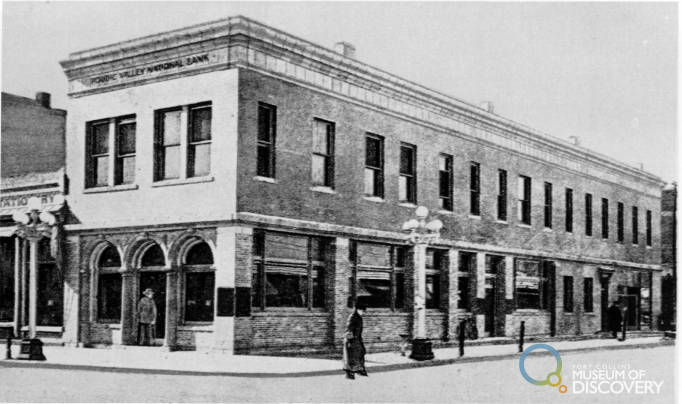 Thursday, December 11, 1902
Chick [Charles Davis, her boyfriend at the time] & I strolled downtown, then made fudge on our return – he had an old sweater on and was afraid to come in until the family went away.
Saturday March 21, 1903
Chick & I got in a big crowd at the Columbian musical tonight – The program was fine – Coming home
in the wash – ahem!!
we struck a regular blizzard & nearly froze stiff – Through pure ackwardness, [sic] while making fudge I spilled a lot of it on Chicks coat & felt too cheap for words – Hope it will all come out
Saturday, May 27, 1904
Went to the H.S. Alumni dance at Odd Fellows Hall tonight with Aida Ault & Ethel Avery. There was some sort of a programme first & then during the dance Roy came – So Mary Ann had an escort home – Considering the scarcity of men we had a real good time.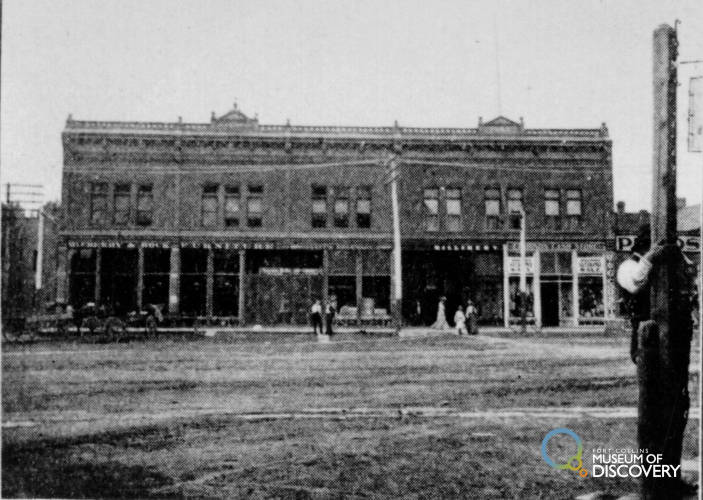 Friday, October 13, 1905
This afternoon Warren Bristol called & we had a good chat over old times. Tonight Bob Tedmon & I ploughed through mud & rain galore with Anna Tedmon & Mr Baker of New York to the college dance at Odd Fellows. Had a corking time & just giggled continually. Lets pray I'll still have a few more good times before I die. [Mary was 22 years old at the time of this writing]
Tuesday, November 7, 1905
After I made seven calls this afternoon, Roy stopped in for a long chat & to inform me had to work so hard wouldn't be down until Sunday. Oh he is the worst tease & his ability seems to be on the increase Anna Tedmon appeared this noon with an invitation for me to accompany acrowd of ladies to see the play "Wyoming" tonight [at the Opera House]. But upon discovering that the party was to be composed almost entirely of married women, I refused.