Post written by Ben Gondrez, Digital Dome Manager.
The Giant Screen at Home
As we all practice social distancing at this time to curb the spread of COVID-19, many parents are now tasked with keeping up their children's education while away from school. If you are in this situation and are looking for some ways to not only keep your children informed but also entertained Giant Screen Films (GSF) has provided some amazing resources just for you. They are now offering free streaming of three of their films including Mummies: Secrets of the Pharaohs, Dinosaurs Alive!, and Wild Ocean. Along with the films GSF has provided an Educator Guide for each show that includes in-depth background information, hands-on activities, and more! These films will be available for free through June 15, so discover something new today!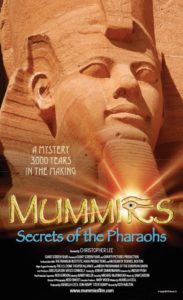 Mummies: Secrets of the Pharaohs
Part historic journey and part forensic adventure, Mummies: Secrets of the Pharaohs follows researchers and explorers as they piece together the archaeological and genetic clues of Egyptian mummies. Through ambitious computer graphics and dramatic reconstructions, the film tells the story of one of the greatest finds in modern history: the late 19th century discovery of a cache of forty mummies, including twelve Kings of Egypt, among them the legendary Rameses the Great. Narrated by Christopher Lee.
Click Here to Watch in English
Click Here to Watch in Spanish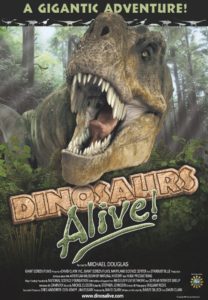 Dinosaurs Alive!
Dinosaurs Alive! is a global adventure of science and discovery – featuring the earliest dinosaurs of the Triassic Period to the monsters of the Cretaceous, "reincarnated" life-sized for the giant screen. Audiences will journey with some of the world's preeminent paleontologists as they uncover evidence that the descendants of dinosaurs still walk (or fly) among us. Narrated by Michael Douglas.
Click Here to Watch in English
Click Here to Watch in Spanish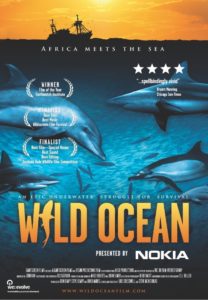 Wild Ocean
Wild Ocean is an award-winning, action-packed adventure exploring the interplay between man and our endangered ocean ecosystem. The film highlights one of nature's greatest migration spectacles, plunging viewers into an underwater feeding frenzy, an epic struggle for survival where whales, sharks, dolphins, seals, gannets and billions of fish collide with the most voracious sea predator, mankind.
Click Here to Watch in English
Click Here to Watch in Spanish