Post written by Ben Gondrez, Dome Theater Manager.
FCMoD at SXSW 2019
This March, thousands of creatives gathered in Austin, Texas for South by Southwest (SXSW). While many are familiar with the SXSW music festival, this annual series of festivals and conferences is designed to celebrate the convergence of the interactive, film, and music industries. Founded in 1987, SXSW features leaders in each of those areas to come and present about various topics and emerging trends.
This spring, I was invited to participate on a panel discussion hosted during the SXSW Interactive conference. The panel, titled "Do it in a Dome! The Planetarium as an Arts Medium", was organized by Dani LeBlanc, director of the Charles Hayden Planetarium at the Museum of Science Boston. Along with Dani and myself, the panel included Monica Bolles, an artist developing experiences for dome environments, and James Wetzel, co-producer of adult programs at the Museum of Science Boston. Each of us had the opportunity to tell our stories of utilizing planetarium domes in new and innovative ways to engage with the arts. With most modern planetariums now operating with digital projections, the possibilities for what can be shown on the dome screen are no longer limited to stars and other celestial objects. This has enabled the creation of some truly impressive immersive art experiences.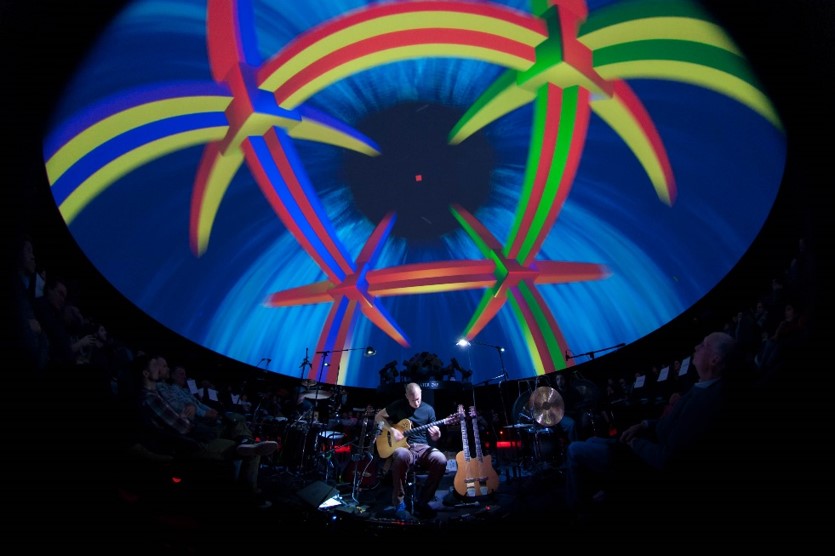 At the Museum of Science Boston, Dani and James, along with the rest of their production team, have begun to program some very interesting events for adult audiences. Though some are surprised that a science museum would be hosting a live band or screening an immersive art piece, the team believes that in order to stay relevant to today's audiences, science museum's should be experimenting and broadening the horizons of what they can offer the community. Similarly to us here at Fort Collins Museum of Discovery (FCMoD), one way they've found to engage with their local creative community is through hosting live music performances in the dome that utilize the space in new and unique ways. Hosting live music under the dome creates a completely different experience than you would get at a more traditional venue; the experience becomes about the interesting ways the dome is used to compliment the live performance. Another use of the planetarium Dani and James have explored is hosting drag performances. The shows started as a surprise pop-up performance after their "Lady Gaga Experience" show but has since become a mainstay on its own. The producers at the museum work alongside local drag show producer Ian Diver to create these unique immersive performances, and have received a lot of support and a great response from the local community and media.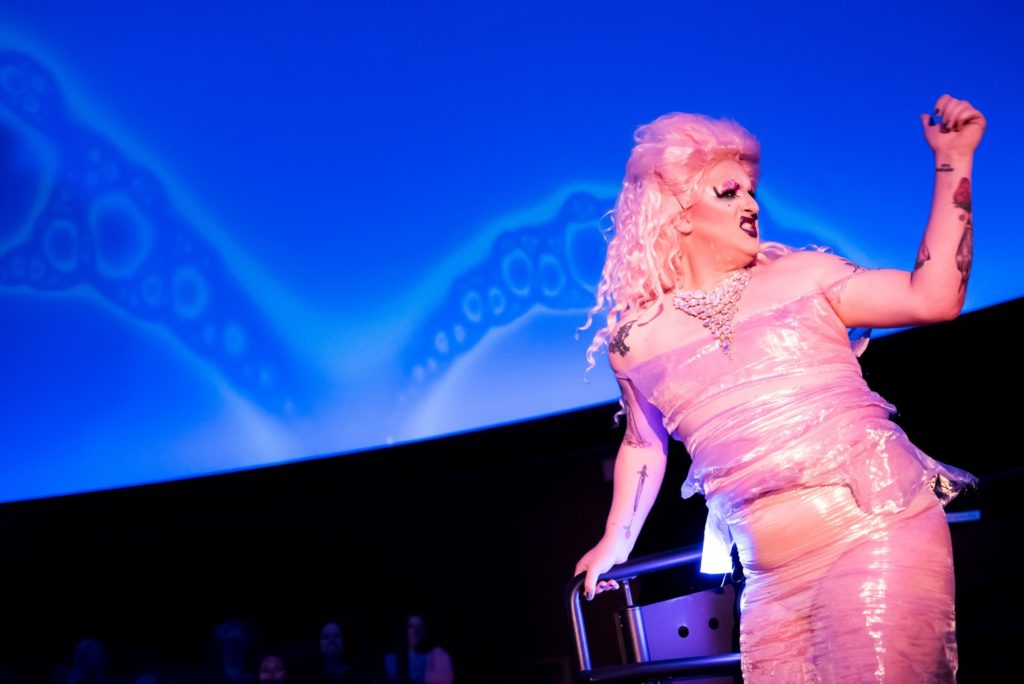 At first glance it may seem strange that planetariums, historically used for educating the public on astronomical topics, are now branching out and offering new experiences like live music, drag shows, or immersive art performances. While the mission of planetariums is to communicate science and astronomy to the public is absolutely vital, many institutions are beginning to branch out. Through these unique events, organizations like Museum of Science Boston and FCMoD are finding new ways to attract audiences that wouldn't normally consider the local museum a place for them. Using planetariums for arts not only expands what was previously thought possible in these spaces; it is also changing the ways in which people are interacting with them. As these new audiences are finding that these spaces are for them as well, they are then becoming not only audience members but co-creators.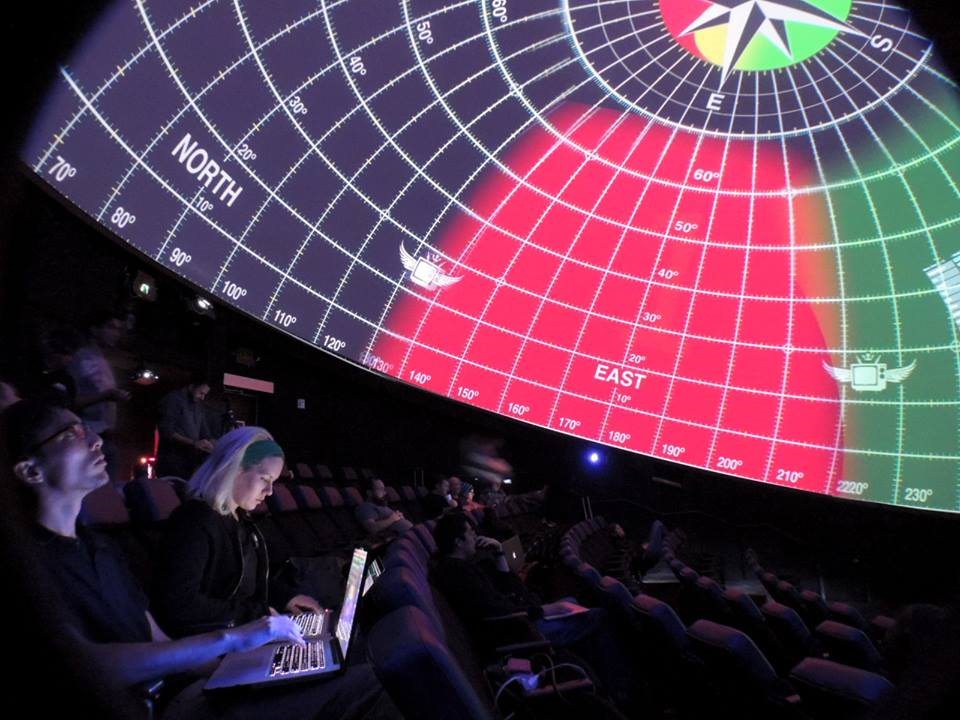 Here at FCMoD, we hope to encourage future dome artists and creatives through our DomeLab program. DomeLab is a regular meetup that offers the opportunity for anyone to come to the OtterBox Digital Dome Theater, learn how to create immersive experiences, and work with other creatives on projects to showcase there. This free program is open to anyone who wants to flex their creativity, whether they are a filmmaker, storyteller, musician, painter, photographer, or work with another medium; all are welcome. Come participate in creating the next generation of immersive experiences in the dome!
DomeLab meets every-other Tuesday at 7pm. For more information, follow us on Facebook or visit the museum's event calendar.