Welcome Back to Discovery!
We've missed you! Exploration and discovery await you at FCMoD!
While many things have changed this year, our commitment to discovery and exploration has never wavered. As you prepare for your visit, there is some information we'd like you to know prior to arrival. With this information in mind, we can all discover safer together.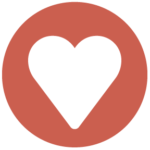 We understand you have questions. We have answers.
Safer together is our reopening approach to ensure discovery is accessible to everyone in our community. Please note the following processes, changes, and procedures, with more information shared in the sections below.
The museum has instituted a timed ticketing system, and tickets will need to be purchased in advance. Tickets can be reserved for specific days and times in two week increments. Please visit this link to reserve your ticket(s) prior to arrival.
There will be safety guidelines for your visit. Join us in following the CDC & Larimer County Health Department guidelines and important safety procedures.
Remember the 3 W's: Wear your mask. Wash your hands. Watch your 6′ distance.
Increased cleaning and disinfection procedures have been put in place. Please find details on cleaning procedures on this webpage.
Adjustments to common areas have been made in the form of protective barriers, a no-touch stylus for use, and hand sanitizing stations installed throughout.
Certain exhibits and experiences have been temporarily modified or closed as we all navigate this unprecedented time. But we can assure you, there is still plenty of discovery and exploration to be had!
Ready for discovery? Let's go!
Purchase timed tickets in advance (including reserving them for free if you are a member) by selecting available dates and times. Please note that there is a capacity limitation, so tickets for selected dates and times may sell out. The good news is that once you purchase tickets, there is no limit to the amount of time you can spend discovering after you arrive!
Not feeling well? Save the discovery for another day, or explore with us virtually through Daily Discovery activities, online programs, video lessons, and more!
When you arrive, the museum is participating in contact tracing. At the Welcome Desk, staff will ask for some quick information to ensure we are doing our part to keep everyone safe.
Water fountains have been shut off and The Museum Café is currently closed. At this time, there is no food or drink permitted in the building.
While you're purchasing or reserving your timed tickets, the Tot Spot exhibit will also require a reservation. This change is to help facilitate one visitor group at a time for 30 minutes of discovery before staff clean the space for the next visitor group to enjoy.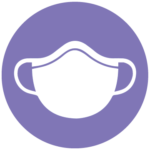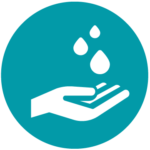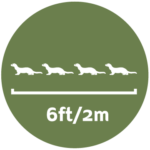 Remember the 3 Ws:
Wear your mask.
Wash your hands.
Watch your 6′ distance.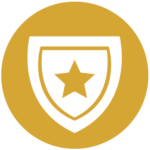 We're all in this together. Join us by following the CDC & Larimer County Health Department guidelines and important safety procedures, including:
If you are experiencing a cough, fever, or other flu-like symptoms,

please 

plan 

to visit the 

museum

 

at a future date when you are feeling better. Your fellow fans of discovery appreciate it!
All visitors ages 3 and older must wear appropriate face covering.

Masks will be available at the Welcome Desk if you arrive without one. 

Even when we're being social, we can stay safer together with physical distancing! Please maintain a physical distance of 6 feet from others. 
Please follow hand washing procedures and utilize hand sanitizer often. (Need advice on how to wash your hands? There's a Daily Discovery for that!)
To maximize indoor air quality and performance, the museum's HVAC system completely exchanges air approximately every ten minutes, and the museum has high quality air filters in our HVAC system that are changed out monthly.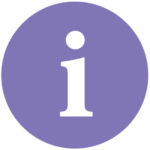 We want you to feel confident in your discovery, so here's what we've done to increase cleaning procedures to ensure a fun and safe visit to the museum.
New protocols have been implemented per the CDC guidelines to ensure high-touch areas are sanitized frequently and on a regular schedule by staff.
To clean, we're using Stabilized Aqueous Ozone, in addition to rags, dusters and other regularly sanitized materials for maximum cleanliness.
See something, say something. Staff presence on the floor has been increased, so look for the staff with the FCMoD logo name tag or visit the Welcome Desk to notify us if anything needs attention.
We will perform a deep clean and sanitize all spaces within the museum at the close of business for the next day's discovery.
Looking for an easy way to remember key points prior to your visit?
We put together this handy video! 
Modification to Exhibits & Spaces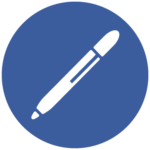 While some things may look a bit different, discovery and exploration continue! Here's what to expect when you arrive.
Some hands-on exhibit experiences have been modified

or removed

 

in consideration of your health and safety, as well as the health and safety of fellow visitors and staff.
Speaking of hands-on, you'll have access to a personal stylus to help facilitate safe usage of touch screens and buttons throughout the museum during your visit.
The Tot Spot experience is available by reservation for one visitor group at a time. This ensures that your group can fully and freely enjoy the experience in a safe and independent way before it is cleaned for the next visitor group. When you reserve your General Admission tickets for the day, please add-on the Tot Spot reservation for a 30-minute slot.
At this time, the OtterBox Digital Dome Theater is closed to the public. Please visit the Dome's page for updates and announcements.
With an appointment, you can visit the Archive & Collections at FCMoD. Please follow this link to learn more and sign up.
Physical distancing is encouraged throughout the entire museum, which also includes The Museum Store. Please be cognizant of fellow shoppers when entering to get your discovery to go.
Water fountains have been shut off, The Museum Café is currently closed, and no food or drink is permitted within the building at this time.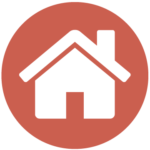 Our doors were closed for 120 days. In that time we've explored together virtually, delivered hands-on discovery straight to you, cared for our live animals, digitized oral histories, collected current event materials, and so much more. We are so excited to welcome you back to FCMoD! And if you're interested in deepening your support for the museum, we'd be so grateful. Here's how you can help:
Purchase or gift a membership! Membership is the best way to experience all FCMoD has to offer, plus it provides essential funding support of our nonprofit institution.
Donate! All donations made to FCMoD are 100% tax deductible.
Sign up for ongoing virtual programs! Our hands-on and minds-on programs are designed for learners aged 2-102, so there's always something new to discover!
Shop from the comfort of your own home! Visit The Museum Store online to make your purchase and support FCMoD at the same time.
Have your voice be heard! As a collecting institution, the museum wants to hear about your experience during this unprecedented time. Click here to learn more about our COVID-19 collecting initiative, Making History / Haciendo historia.