Theater, Music, Teens, Adults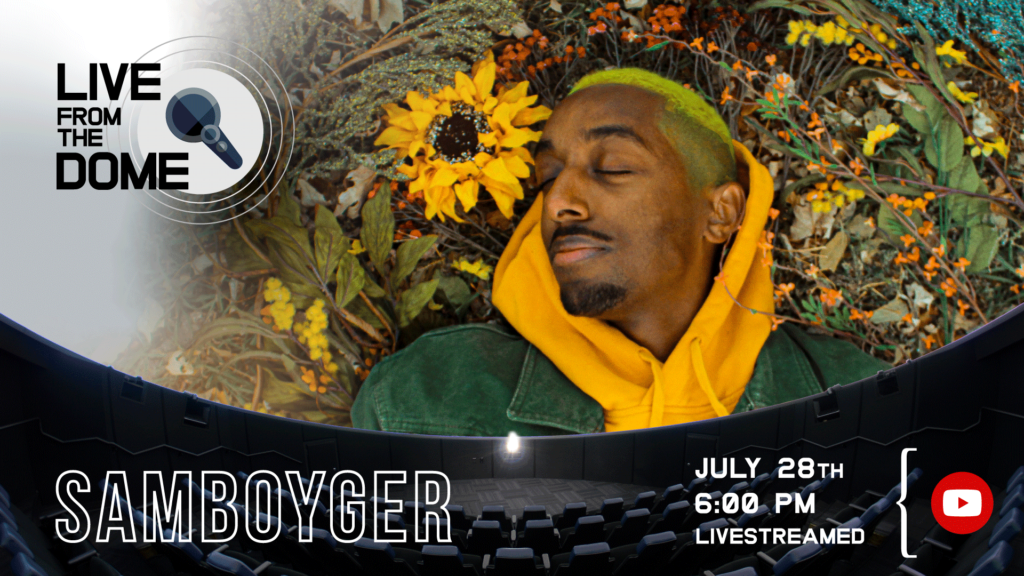 Live From the Dome- SAMBOYGER
Join us for a livestream concert experience unlike any other featuring SAMBOYGER! Don't miss this amazing musical performance along with visuals created by the museum Dome team, all streamed directly to your device.
Full-time bedroom popstar and part-time delivery boy SAMBOYGER is a singer/songwriter and producer based in Aurora, Colorado. His debut mixtape The Garageband Sessions: The Mixtape was released in July of 2020, after writing, recording and producing the project for 6 years from his bedroom. His music is a blend of pop, alternative rock and electronic genres with lyrical themes more closely tied to traditional songwriter genres. SAMBOYGER spent the following 6 months of the pandemic writing and producing his second project and debut EP, We Peaked @ 17, from his disgust with growing up and the memories from adolescence he was forced to face during quarantine. The project was released on early 2021.
This program is supported by Bohemian Foundation.