Science,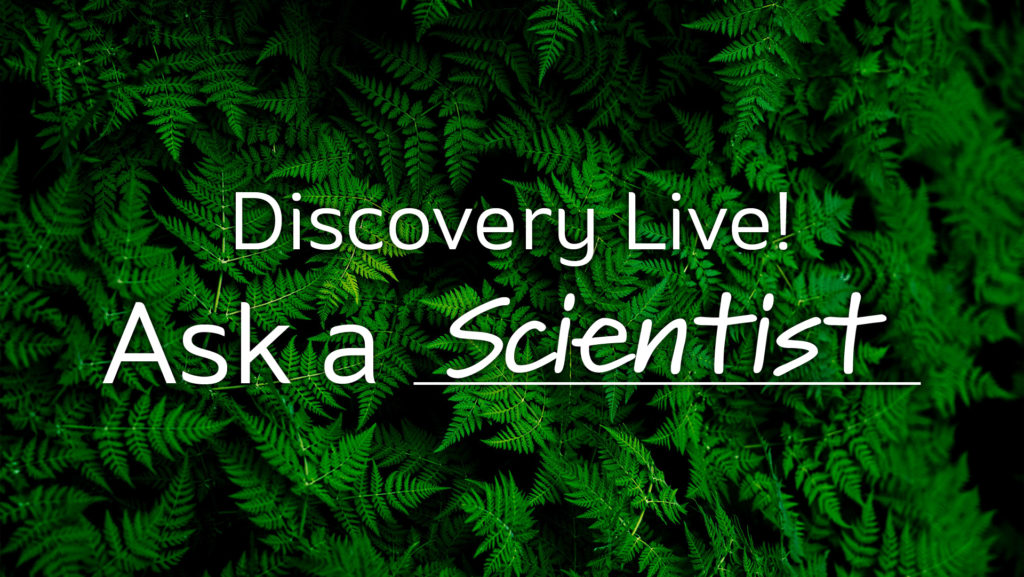 Discovery Live: Ask a Scientist!
Explore your world with Discovery Live: Ask a _________! Tune in to hear from a variety of guest experts, ask questions, and discover science, history, and art happening in your own backyard!
On June 23rd, join FCMoD and chat with local scientists using biochemistry to explore the world of plant life! How does studying plants help us learn about the Earth's atmosphere? Where can you find (and smell!) alpha-pinene and limonene? And what in the world are cryoprotectants!? Tune in to ask these questions, or one of your own!