Science, Teens, Adults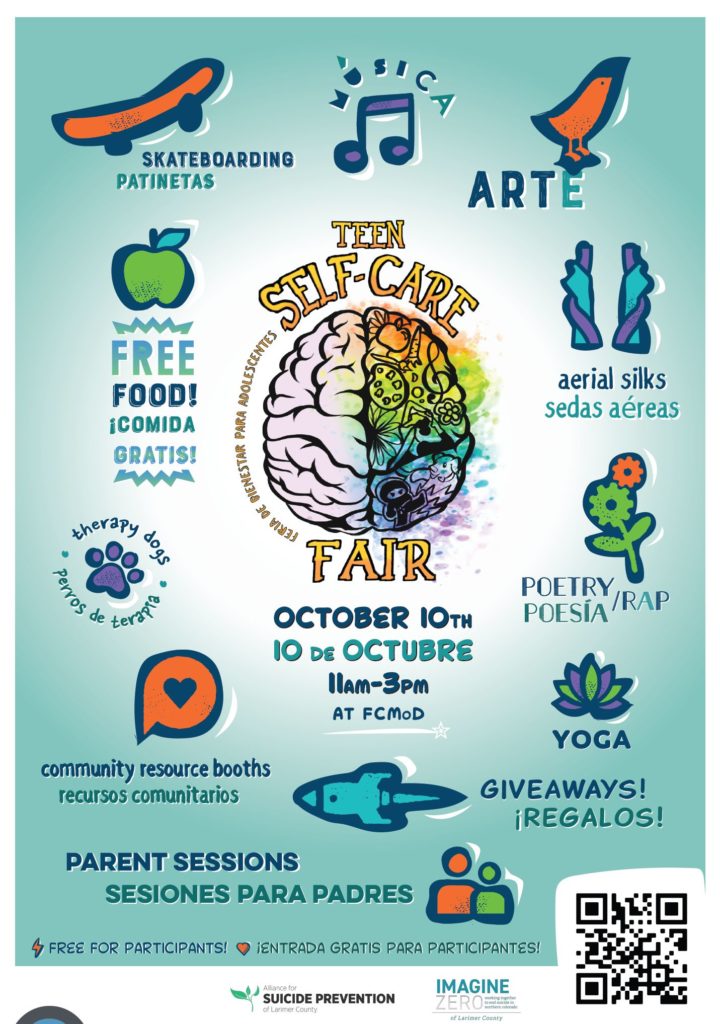 Teen Self Care Fair
Continue the conversation about mental health at the Teen Self Care Fair! Explore new ways to practice self-care, including yoga, art, poetry/rap, healthy eating, aerial silks, and much more. Also enjoy music, therapy dogs, community resource booths, free food, and giveaways!
Parents and caregivers can also participate in learning sessions: Question Persuade Refer, Inclusivity the ABCs of LGBTQ, Changing Minds & the impact of drugs on the developing brain, and more!
This event is free for fair participants. This event is geared towards youth ages 13-18. In collaboration with the Alliance for Suicide Prevention, Imagine Zero Coalition, and others.
This may be a high-volume event. Social distancing and the usage of masks are encouraged.