, Teens, Adults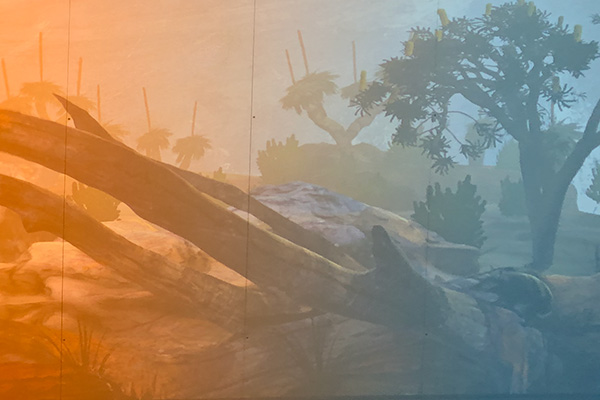 Poetry Workshop: Earth Matters
Come write poetry at Fort Collins Museum of Discovery! 

There is a strong tradition of poets writing about the environment. This special workshop will use poetry to explore and reflect on questions posed by our current exhibit about climate, Earth Matters: Rethink the Future. This workshop is for anyone interested in thinking and writing creatively about our changing earth. No experience necessary.

Led by local poet Jodie Hollander, with environmental and historical context provided by State Historian and CSU professor Jared Orsi, participants will experience the exhibit together. Jodie will then guide participants through a series of poetry prompts. Participants will also be introduced to sound patterns in poetry and consider techniques such as metaphor and line breaks. 

When: 1-4pm Sunday, January 8, 2023  
Where: Fort Collins Museum of Discovery 
Who: Anyone age 15 and up 
Cost: $25. Scholarships available. Please contact calmgren@fcmod.org for more information. 
This workshop is limited to 20 participants.
Jodie Hollander's work has appeared in journals such as The Colorado Review, The Poetry Review, The Yale Review, PN Review, The Kenyon Review, Poetry London, The Hudson Review, The Dark Horse, The New Criterion, The Rialto, Verse Daily, The Best Australian Poems of 2011, and The Best Australian Poems of 2015. Her debut full-length collection, My Dark Horses, was published with Liverpool University Press & Oxford University Press. Her second collection, Nocturne, will be published with the Liverpool & Oxford University Press in the spring of 2023.

Jared Orsi is professor of history at Colorado State University, specializing in environmental and borderlands history. A graduate of the University of California at Davis, he holds an M.A. from Northwestern University and a doctorate from the University of Wisconsin-Madison. At CSU he teaches U.S. and Mexican history and serves as director of CSU's Public Lands History Center. In 2003 he won the College of Liberal Arts s Excellence in Teaching Award and in 2012 the CSU Alumni Association's Best Teacher Award. In 2017, he won the college's Ann Gill Excellence in Teaching award and in 2019 was named one of the college's two Professor Laureates.