Music, Teens, Adults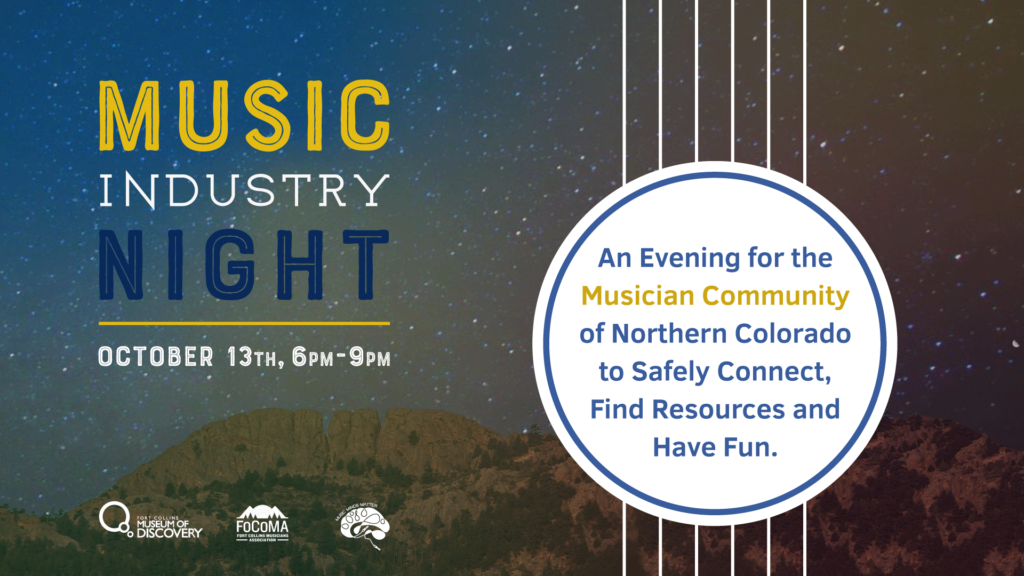 Music Industry Night
Music Industry Night is an evening for the musician community of Northern Colorado to safely connect, find resources, and have fun!
This month's event is a gathering for the music community centered on mental health and the Mind Matters exhibit. Mental Health: Mind Matters creates a safe space for important conversations about mental illnesses, misconceptions, and stigma that lead to prejudice and discrimination. This exhibition and related programming help #MakeItOK to talk about mental health. Mental illness touches all of our lives in some way, making this exhibition an important resource for our community.
We encourage anyone in our music community to join us for a night of connection, conversation and relaxation. Get your instrument or pedalboard cleaned up at our refresh station, leave your mark on our community art project, or bring your entire band for a complimentary band photo by Backstage Flash! Free haircuts provided by Floyd's!  
DINNER WILL BE PROVIDED courtesy of Music City Hot Chicken! Enjoy a free meal while you take advantage of a myriad of resources for musicians and members of the music community.  
This event is free,  but pre-registration is required. There is no time restriction on your visit.
Presented in association with Music Minds Matter and FoCoMA.