Theater, Music, All Ages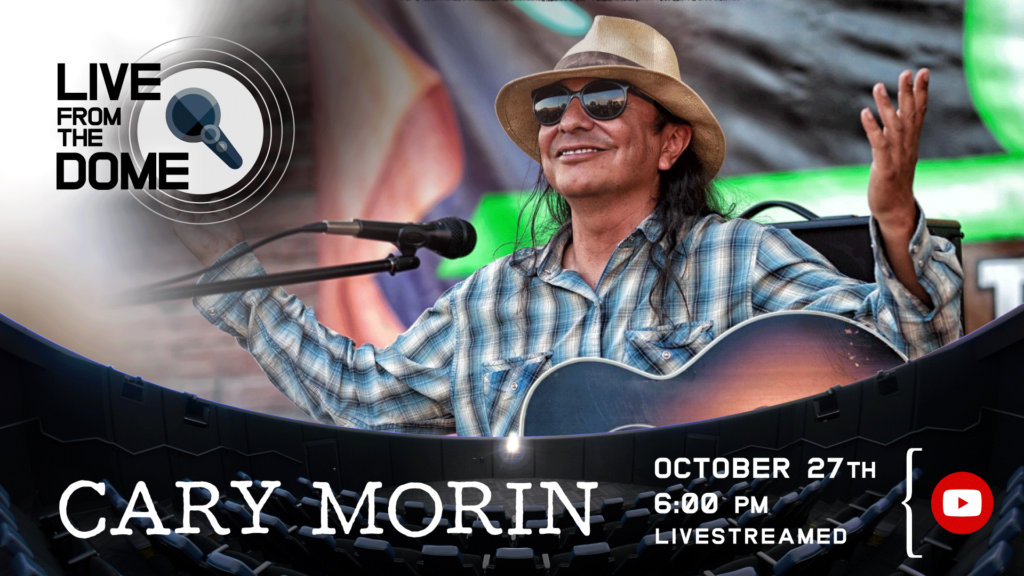 Live From the Dome – Cary Morin
Join us for a livestream concert experience unlike any other featuring Cary Morin!
Described as "one of the best acoustic pickers on the scene today," Cary Morin brings together the great musical traditions of America and beyond like no other. With deft fingerstyle guitar and vocals that alternately convey melodic elation and gritty world-weariness, Morin crafts an inimitable style often characterized as acoustic Native Americana with qualities of blues, bluegrass, jazz, jam, reggae, and dance.
Livestream starts Wednesday, October 27th at 6:00pm.
This program is supported by the Bohemian Foundation.