Science, All Ages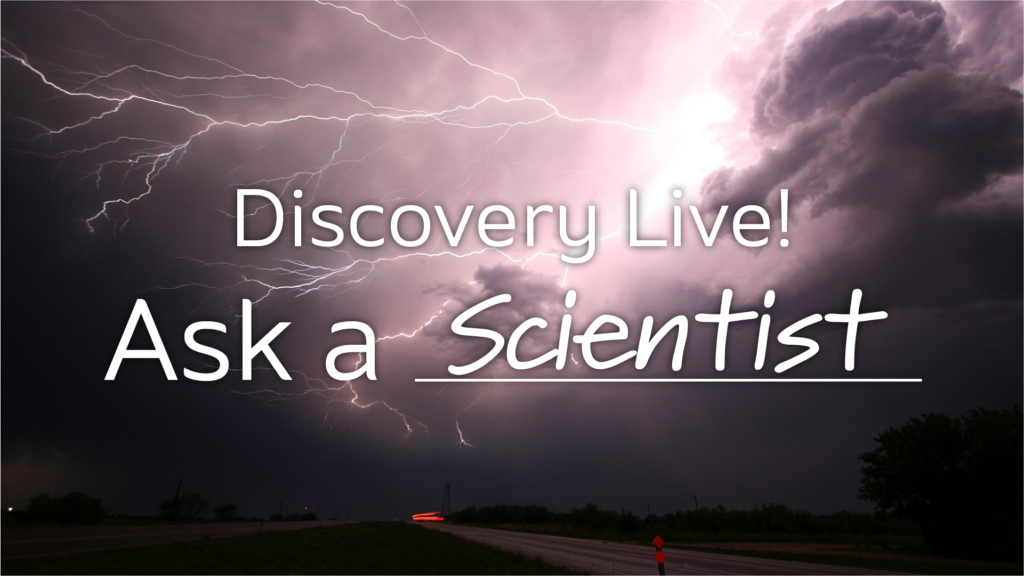 Discovery Live: Ask a Scientist!
Explore your world with Discovery Live: Ask a Scientist! Tune in to hear from a variety of guest experts, ask questions, and discover the science and culture happening in your own backyard!
This week, we chat with local chemists and civil engineers! How can we make our construction projects more sustainable? What can chemistry tell us about Earth's atmosphere? What do structures need to withstand natural disasters? And what does it mean if batteries start leaking?! Find out the answers to these questions, and ask your own!
Watch here live on Wednesday, October 7th: