History, All Ages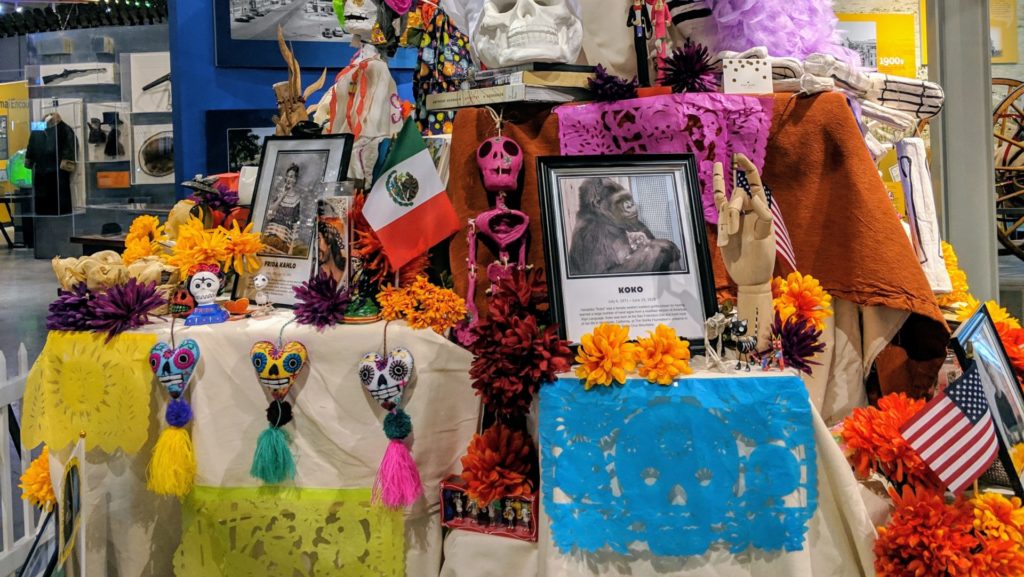 Día de Muertos Mini Altar Display
¡Te invitamos celebrar el Día de Muertos con el Museo del Descubrimiento de Fort Collins!
El Día de Muertos es una celebración proveniente de México y Latinoamérica en donde las familias se unen para celebrar la memoria de las ánimas de los difuntos durante el 1 y 2 de noviembre, quienes regresan al mundo de los vivos para convivir y nutrirse de los alimentos que se les ofrece en los altares meticulosamente elaborados. Las raíces de este día son una fusión de tradiciones Mesoamericanas, particularmente del antiguo imperio azteca, y España.
Acompáñanos en esta celebración especial compartiendo un altar miniatura para exhibirlo en el museo desde el 21 de octubre hasta el 8 de noviembre. El tamaño no debe pasar de 30 x 60 cm (12 x 24"), y la fecha límite para participar es el 20 de octubre. Para mayor información, comunícate con nosotros en  information@fcmod.org. ¡Nos encantaría contar con tu participación!
In celebration of Día de Muertos, FCMoD is excited to welcome back mini altars created and shared by members of the Fort Collins community, in honor of those who are no longer with us.
Día de Muertos (Day of the Dead) is a celebration from Mexico and Latin America when families gather to honor the memory of deceased loved ones on November 1 and 2. Spirits are guided home to enjoy offerings left for them on meticulously crafted altars. This day's roots are a fusion of traditions found in Mesoamerica, particularly the ancient Aztec empire, and Spain.
You are invited to join us in celebrating Día de Muertos by sharing a Mini Altar for display at Fort Collins Museum of Discovery from October 21 – November 8! Altars should be no larger than 12"x24." Please send all submissions to information@fcmod.org with the subject line "Mini Altar Submission" by October 20th!