Community Event, All Ages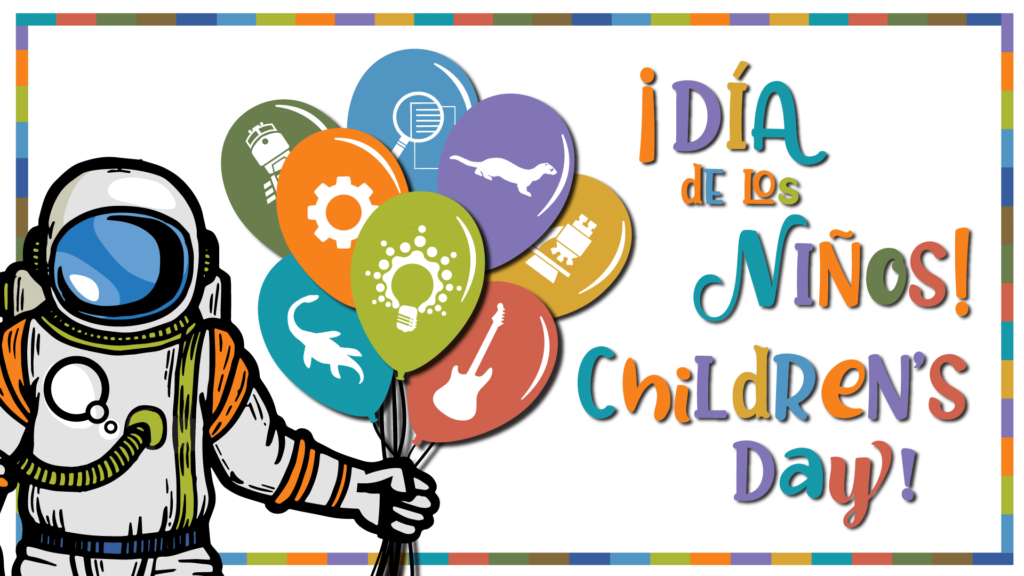 Día de los Niños | Children's Day
Día de los Niños
¡Vengan y disfruten de la celebración del Día de los Niños en el Museo!
El Día de los Niños y las Niñas es una fecha especial que tiene la finalidad de promover los derechos de la infancia, así como brindar el entorno necesario para una niñez feliz. También es un recordatorio sobre la vulnerabilidad de los niños, haciendo énfasis que los pequeños son los que más sufren los problemas del mundo. Este día nos exhorta a seguir trabajando en conjunto para su bienestar y desarrollo.
Esta festividad se lleva a cabo en diferentes fechas alrededor del mundo. En México, se celebra desde 1969 durante el 30 de abril de cada año, y el Museo se une a esa conmemoración.
Contaremos con actividades especiales, sorpresas, y mucha diversión.
Entrada gratuita para toda la familia.
¡Ahí nos vemos!
---
Come and celebrate Children's Day at FCMoD!
Children's Day is a special festivity that aims to promote children's rights, as well as to promote and foster the necessary environment for a happy childhood.
It is also a reminder about the vulnerability of children, emphasizing that they are the ones who suffer the most from the world's problems. This day urges us to continue working together for their well-being and development.
This celebration takes place on different dates around the world. In Mexico, it has been acknowledged since 1969 on April 30 of each year, and the Museum joins that commemoration.
We will have special activities, surprises, and lots of fun.
Free admission for all.
See you there!
Thank you to the Children's Hospital of Colorado for supporting this event!