, All Ages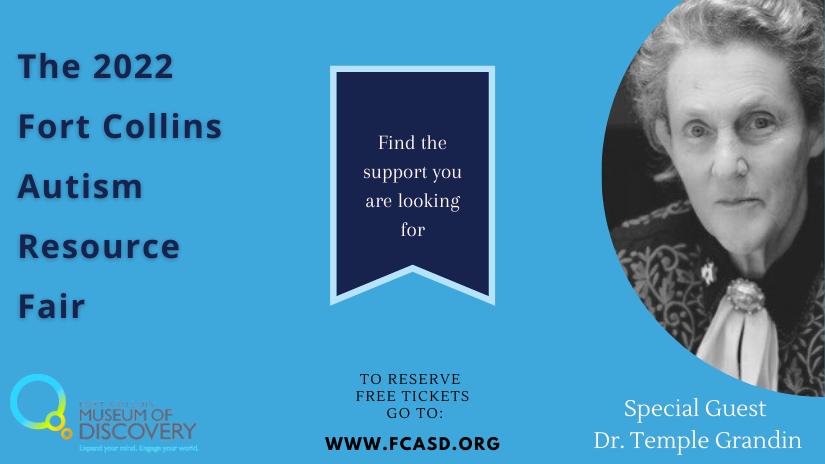 The 2022 Fort Collins Autism Resource Fair
Originating in 2018, The Fort Collins Resource Fair is a free, annual event sponsored by Fort Collins Museum of Discovery that provides information about local autism services and provides support in the Northern Colorado area to individuals and their families. This year, we are honored to be welcoming world-famous scientist and bestselling autism author and advocate, Dr. Temple Grandin to the event. She will be speaking in the Dome Theater, followed by a book signing. The speaking engagement is SOLD OUT.  The book signing takes place at 4 p.m. and is open to all.
This is an extraordinary opportunity to hear from this world-famous scientist, bestselling author, and autism self-advocate.
Register for the free event today by selecting the time below:
Among the providers included this year are:
The Arc of Larimer County
CAYAC
Colorado Center for Assessment
Foothills Gateway
Colorado State University
The Department of Vocational Rehabilitation
The Fort Collins Police Department
Hearts and Horses
Peak Parenting Center
Poudre School District
The Social Learning Project
And many more to be announced
Families are encouraged to explore the museum, and ASD-trained students from The Department of Human Development and Family Studies at CSU are available for assistance. We will also be celebrating the autism community with works on display and for sale by local self-advocates.