Thank you for a wonderful Night at the Museum 2019!
Save the date for next year: August 28, 2020
Thank you!
Night at the Museum: Black & White Ball was a success because of YOU!
We asked you to color the world and you certainly did! Because of your generosity, we not only exceeded our fundraising goal for the evening of $15,000, but in total Night at the Museum raised over $65,000 toward creating unique, accessible, and inspiring educational experiences for our entire community!
We also want to thank our many in-kind supporters for their very generous gifts totaling over $40,000!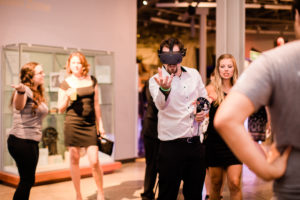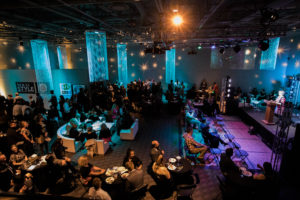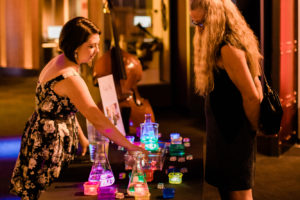 The following information is for Night at the Museum 2019.
$80 VIP (SOLD OUT)| $60 General | $50 Member
Member and General admission tickets include heavy hors d'oeuvres and one complimentary drink ticket. VIP tickets include the above PLUS two additional beer/wine drink tickets, early entry, an exclusive art experience with Alchemy Arts, VIP bar service, plus more! Only 50 VIP tickets available!
Why attend?
Night at the Museum is the museum's only annual fundraiser, with all proceeds benefiting the museum's exhibits and programming. The gifts you make at Night at the Museum truly make a difference in the lives of your neighbors, friends, and families! For example, in 2018, because of the generosity of donors like you, the museum was able to offer over 6,500 FREE visits to low income children and families – ensuring they receive the same access to learning as their peers.
Your spectrum of support
This year we will be utilizing a mobile bidding platform for donations as well as the silent auction. More information will be provided closer to the event.
Get inspired!
Check out our Pinterest page for attire inspiration! At the Black & White Ball, we kindly request you wear black and/or white attire. This is a cocktail attire event, so there's no need to go out and buy a tuxedo. We welcome your personal style and flair! And, throughout the evening, color will be added to your world!
2018 Event photography: Hannah Swick Photography
Please note photography and video will be taking place at this year's Night at the Museum.