Night for the Museum: Magical Masquerade

Saturday, November 14
6:30pm - 7:30pm
Join us for a family-friendly magical extravaganza to support Fort Collins Museum of Discovery!
Featuring magician Braden Carlisle, this FREE virtual event will be sure to delight participants of all ages, and plays a critical role in ensuring the museum's long-term success and recovery from the impacts of COVID-19. The festivities take place on Facebook and YouTube Live. Please register to stay up-to-date with event notifications!

Night for the Museum Program
The Magic of Sound
History Magic
Live Black-footed Ferret Q & A
Magical Mimicry
Optical Illusions
Magic with Braden
Looking for an even more magical experience? If you're local, purchase our VIP Box to be delivered to your home. Each box includes dessert & beverages from Fiona's Delicatessen, a gift from HP, Inc., and other surprises to help you experience the magic of FCMoD from home! Each box will serve a household of 4 and the purchase price includes a $75 donation. Choose either our all adult or mixed age box for a more tailored experience.
VIP Boxes have SOLD OUT!
Join us!
Reserve your FREE tickets for this virtual event benefitting your local museum!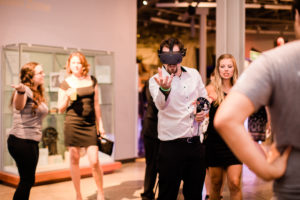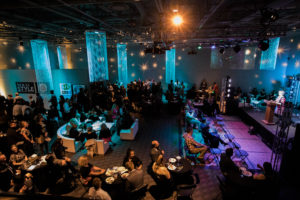 The magic of discovering.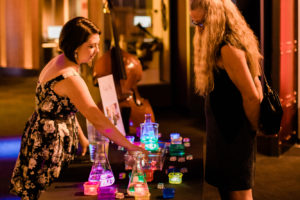 Why attend?
Night for the Museum is the museum's only annual fundraiser, with all proceeds benefiting the museum's exhibits and programming. The gifts you make at Night for the Museum truly make a difference in the lives of your neighbors, friends, and families! For example, in 2019, because of the generosity of donors like you, the museum was able to offer over 6,700 FREE visits to low income children and families – ensuring they receive the same access to learning as their peers.
Thank you to our 2020 sponsors!