OtterBox Digital Dome Theater
The OtterBox Digital Dome Theater illuminates the universe with stunning clarity and brilliance. Journey through the nearly inexhaustible supply of stars adorning the night sky and uncover the most mysterious and beautiful sights in the solar system. Also featuring a number of fulldome films, the Digital Dome Theater will display breathtaking presentations on its gigantic 35-foot diameter dome screen. Adventurers of all ages can journey to the beginnings of life and travel the cosmos without leaving their seats!
Want your group to experience the Digital Dome Theater? Simply click here to schedule a group visit!
Films
View Full Calendar
Events Search and Views Navigation
April 2019
Theater, All Ages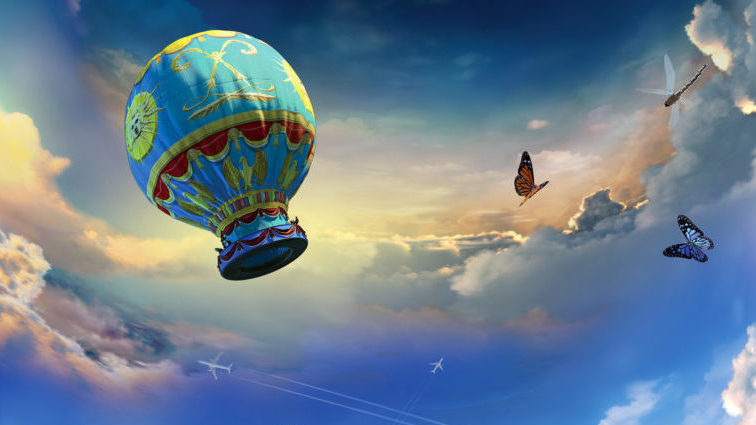 Sensory Friendly Films at FCMoD: Dream to Fly
Fort Collins Museum of Discovery is proud to offer a special opportunity for individuals living with autism or other special needs. Enjoy unique films in our 360° OtterBox Digital Dome Theater in an environment of acceptance and understanding.
Many others, not on the autism spectrum, also enjoy Sensory Friendly Films – it's a great opportunity for families to meet, siblings of children with autism to get to know other kids, and anyone to enjoy a film!
Check out our calendar for more information and to see which film piques your interest!
Sensory Friendly Films at FCMoD are offered on the 4th Thursday of every month at 6:00pm. Families are permitted to bring their own items or snacks to help foster an enjoyable experience.
April 25th:
Dream to Fly
Since the beginning of history, people have dreamed of flying. Tales of mythical dragon flights thrilled ancient dreamers. Storytellers wove airy fantasies of magic carpet rides. Leonardo da Vinci stoked the dreams of flight with his fantastic drawings and through his eyes, we learned to look to nature for the secrets of flight. Dream To Fly is a poetic and touching story of aviation development through the ages. It presents the significant milestones on our route to conquering the skies – both in terms of technological breakthroughs, as well as our perceptions of flying itself.
Runtime: 35 minutes | View the trailer!
Recommended Ages 8+
We are eager to hear about new ways to serve all members of our community and welcome your feedback, suggestions, questions or concerns. Please don't hesitate to contact us with your thoughts!
+ Export Events