Events for February 19, 2023
Events Search and Views Navigation
10:30 am
Theater, All Ages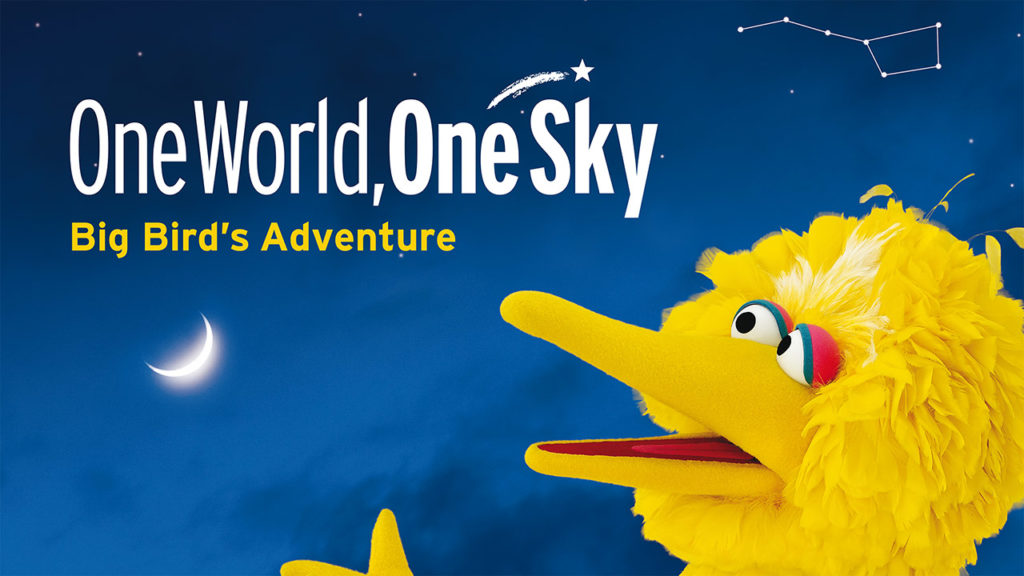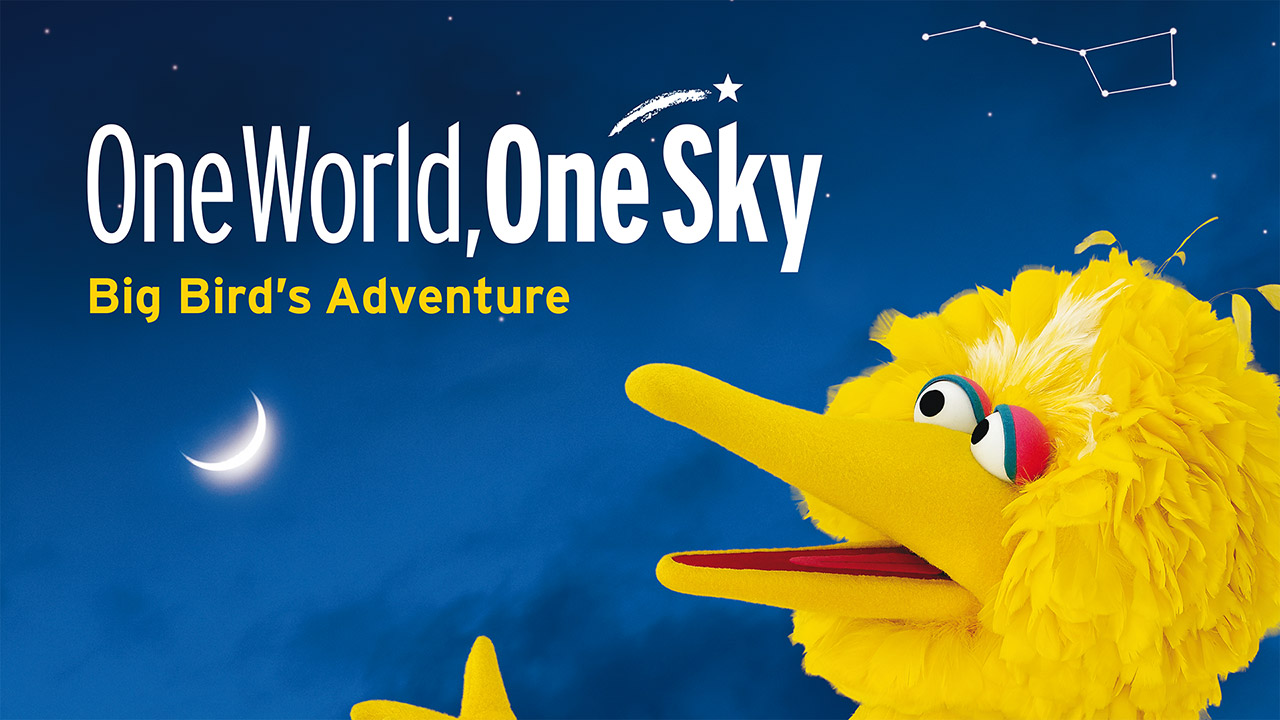 One World, One Sky: Big Bird's Adventure
Join Big Bird, Elmo, and their friend, Hu Hu Zhu, for a look at the stars. Take an imaginary trip to our Moon, learn how to find the Big Dipper and North Star, and see how we all share the same sky.
Please arrive early. The show will start at 10:30 a.m.
Runtime: 23 minutes | View the trailer
11:15 am
Theater, All Ages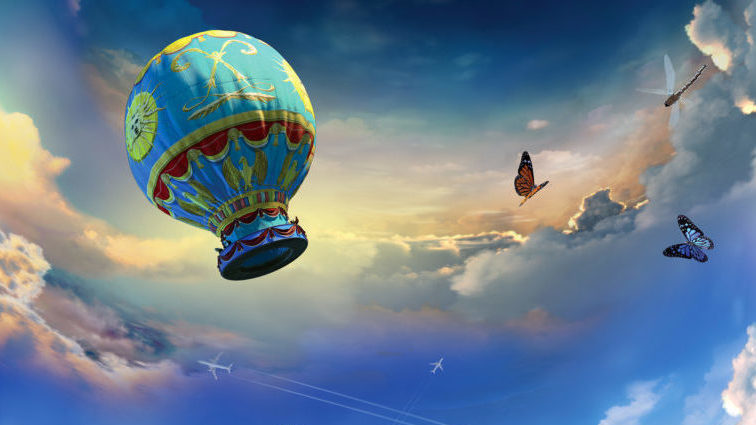 Dream To Fly
Dream To Fly is a poetic and touching story of aviation development through the ages. It presents the significant milestones on our route to conquering the skies – both in terms of technological breakthroughs, as well as our perceptions of flying itself.
Please arrive early. The show will start at 11:15 a.m.
Runtime: 35 minutes | View the trailer
2:00 pm
Theater, History, Community Event,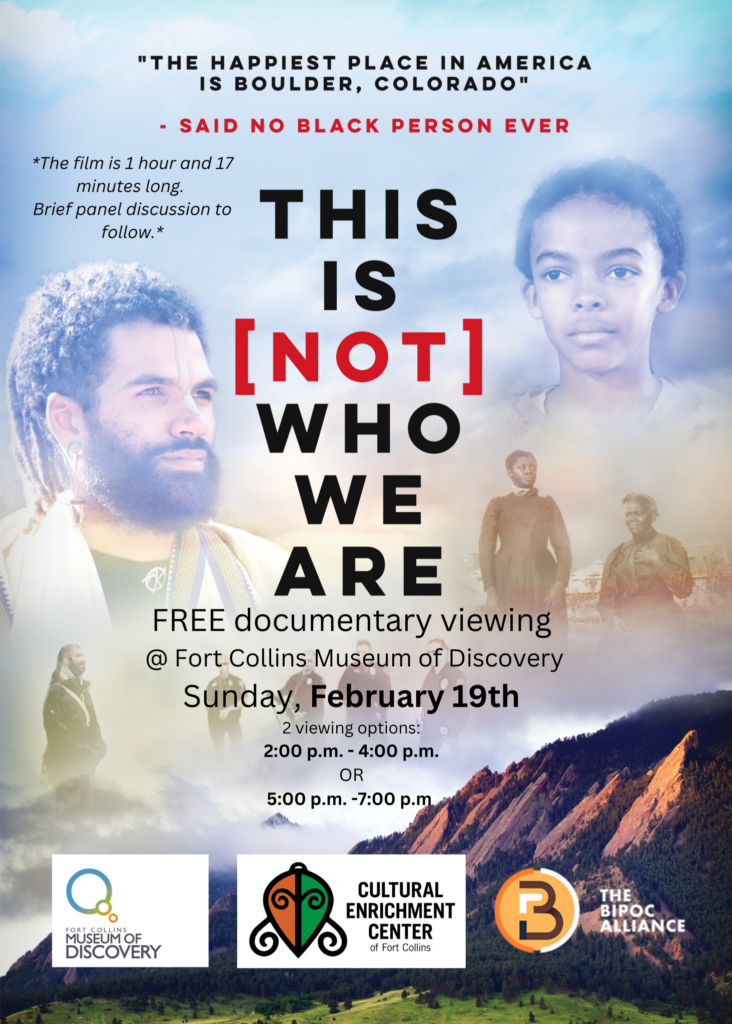 This is (Not) Who We Are
A film viewing in partnership with the Cultural Enrichment Center of Fort Collins. A short panel discussion will take place after the film.
"This is [Not] Who We Are" is a documentary film exploring the gap between Boulder, Colorado's progressive self-image and the lived experiences of its small but resilient Black community. Its throughline is the story of Zayd Atkinson, a university student who was performing his work study job cleaning up the grounds of his dorm when he was threatened by a police officer and, soon, by eight officers with guns drawn. He lived to tell the story many Black men don't survive to tell.
Boulder is emblematic of liberal, white, university-based communities that profess an inclusive ethic but live a segregated reality. The film explores the interconnected issues of land use, affordability, racial and class-based segregation, educational equity, and policing. "This is [Not] Who We Are" shares the voices of Boulder's Black community and shows how deeply the roots of institutional racism are embedded. It also explores the ways in which we have the power to change.
Two showtimes are available:
+ Export Events