Events for October 9, 2022
Events Search and Views Navigation
10:00 am
, All Ages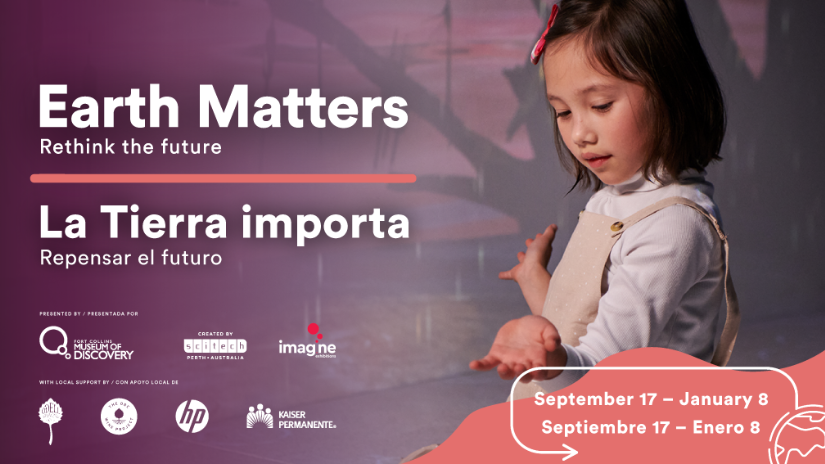 Earth Matters: Rethink the future
This is the last day of Earth Matters, please check it out before it leaves! Earth Matters invites us to reimagine a more sustainable future through hands-on and interactive exhibits. Visitors will engage in themes such as biodiversity, rising global temperatures, and carbon emissions while creating lasting perspectives about the bigger roles we play in our environments.
Earth Matters is presented by Odell Brewing Co, HP Inc., and Kaiser Permanente.
The exhibition is presented bilingually and is free with museum admission.
11:00 am
,
Teen Self-Care Fair
Join us for the 2022 Teen Self-Care Fair! 
The Teen Self-Care Fair is taking place on October 9, 2022 at Fort Collins Museum of Discovery, with the goal of creating a space for youth to learn new coping skills and join the conversation around suicide prevention through experiential learning. 
This event is for youth (13-18) to explore new ways to practice self-care, including yoga, medieval longsword, art, skateboarding, aerial silks, music jam sessions, qigong, poetry & rap, herbs, and much more. Also enjoy music, therapy dogs, community resource booths, free food, and giveaways! 
This year we will also feature adult information sessions: Question Persuade Refer, The ABCs of LGBTQ+, Changing Minds & the Impact of Drugs on the Developing Brain, and the Role of Medications with Youth. 
Join us on Sunday, October 9th, 2022 at Fort Collins Museum of Discovery 408 Mason Ct., Fort Collins, CO 80524, 11 a.m. – 4 p.m. 
This event is free and is geared towards youth ages 13-18. 
The Teen Self-Care Fair is brought to you in collaboration with the Alliance for Suicide Prevention, Imagine Zero Coalition, and Larimer County Behavioral Health Services. 
Please note: this will be a high-volume event. 
 ***
¡Únete con nosotros para la Feria de Bienestar para Adolescentes! 
La Feria de Bienestar anual para Adolescentes se llevará a cabo el 9 de octubre de 2022 en el Museo del Descubrimiento de Fort Collins, con el objetivo de crear un espacio donde jóvenes puedan unirse a la conversación sobre la prevención del suicidio a través del aprendizaje experimental. 
Jóvenes de edades 13-18 podrán explorar nuevas formas de practicar el cuidado personal, tal como yoga, espada larga medieval, arte, patinetas, sedas aéreas, Qigong, poesía y rap, hierbas curativas y mucho más. ¡También disfrutar de música en vivo, perros de terapia, recursos comunitarios, comida gratis y regalos! 
Este año, adultos, padres de familia y tutores tendrán la oportunidad de asistir a sesiones informativas para apoyar mejor a nuestros jóvenes incluyendo temas como Preguntar, Persuadir, Referir, El ABC de LGBTQ+, Cambiando Mentes (El impacto de las drogas en el desarrollo del cerebro), y el Papel de los Medicamentos. 
¡Únete con nosotros el domingo 9 de octubre de 2022 en el Museo del Descubrimiento de Fort Collins!
408 Mason Ct, Fort Collins, CO 80524, de 11 AM a 4 PM
Este evento es gratuito para todos los participantes de la feria.  Este evento está dirigido a jóvenes de 13 a 18 años.
En colaboración con Alliance for Suicide Prevention, Imagine Zero Coalition, y el generoso apoyo del Fondo de impacto de condado de Larimer BHS.
Por favor tenga en cuenta: esperamos un alto volumen de personas. 
——————————————————————————- 
Spanish interpretation provided by Community Language Coop 
Interpretación en español proporcionada por Community Language Coop 
3:30 pm
Theater, Teens, Adults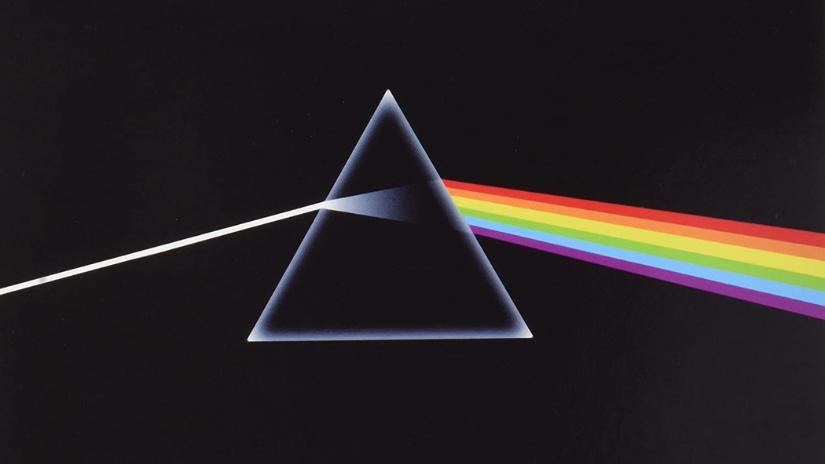 FCMoD Music Series: Pink Floyd
Join us in the Otterbox Digital Dome Theater to experience Pink Floyd in a whole new light! 
FCMoD's music series has something for everyone – from throwbacks of rock idols to the chart topping hits of today's artists. The Dome's 360° state-of-the-art digital projection systems bring these shows to life, while our booming surround sound system will have you hearing your favorite artists like never-before. 
Note: Due to the nature of music lyrics, some content may be inappropriate for younger audiences.
+ Export Events