Events for December 15, 2021
Events Search and Views Navigation
6:00 pm
Music, All Ages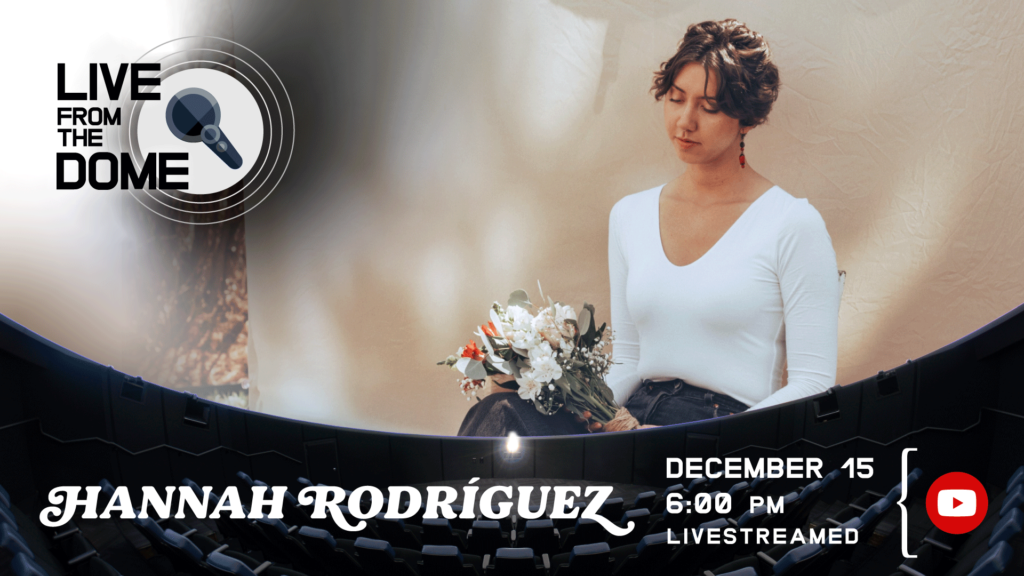 Live from the Dome – Hannah Rodriguez
Join us for a night of live-streamed music from FCMoD's dome theater!
Hannah Rodriguez is a vocalist and composer based in Denver, Colorado. Known for her punk-funk band the Cuddies, Hannah's soulful vocal and multi-style approach to writing bring energy, richness, and fun to every performance. As the sole writer and arranger for the Cuddies, she recently recorded and released the band's first album, "Fix it Myself." Hannah is a recent graduate from the University of Northern Colorado where she earned her Bachelor of Music in jazz vocal performance. She currently takes on many roles as vocalist, bassist, and keys player for a variety of local bands and private events.
Livestream starts Wednesday, December 15th at 6:00pm
This program is supported by the Bohemian Foundation.
+ Export Events