Science, Teens, Adults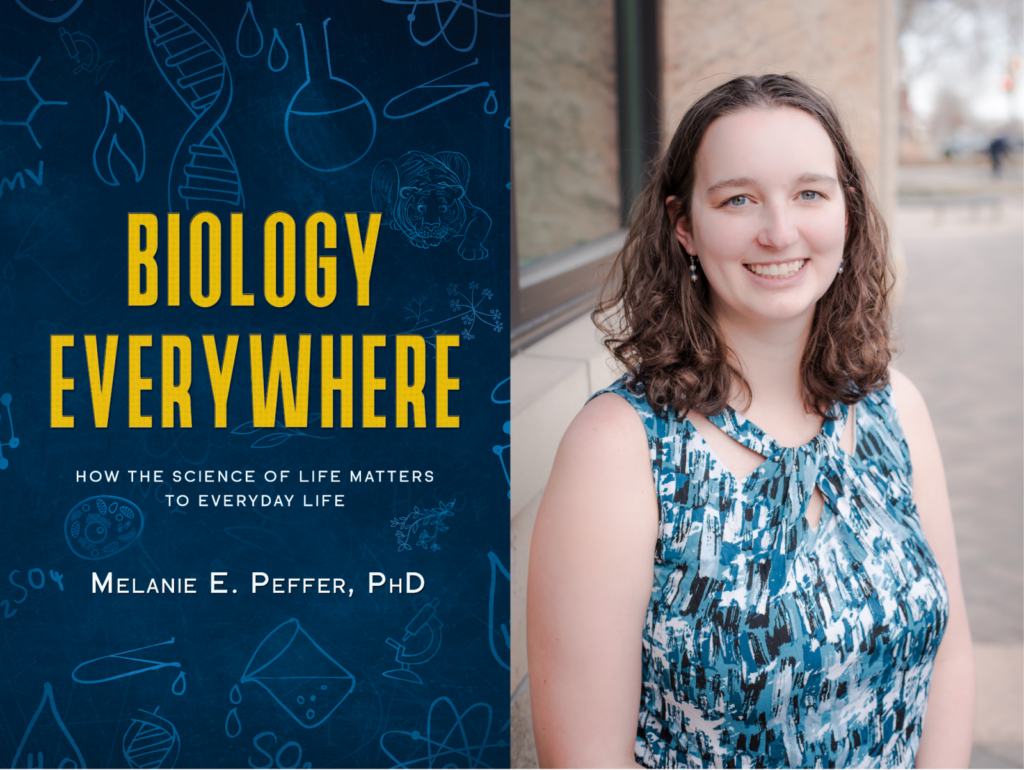 Virtual Book Signing: Biology Everywhere
Join us for an interactive virtual book signing with Dr. Melanie Peffer, author of "Biology Everywhere" on Facebook Live, where we will explore topics from Dr. Peffer's book such as the biology of how we experience music, how art influences one of the greatest discoveries in neuroscience, and music therapy in relation to our recent special exhibition Mental Health: Mind Matters.
Books will be available for purchase through the Museum Store.
About Biology Everywhere: Biology Everywhere is an overview of biology through the lens of our everyday experience. It is written for the general public, but could be a good alternative text in the biology classroom. Biology Everywhere covers many of the topics in an introductory biology course, in addition to several unique interdisciplinary topics including psychology and biology, biology and the arts, and business and biology. Where have you experienced biology today? Dive in and take a look! What you find may surprise you. Learn more at biologyeverywhere.com.
Watch Here: