Music, All Ages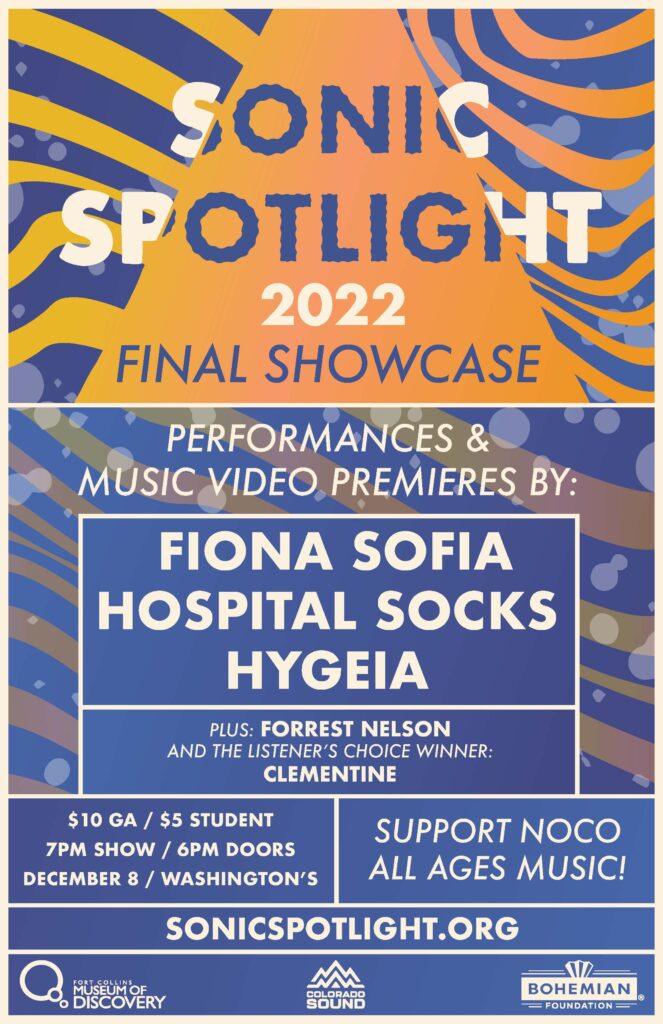 Sonic Spotlight: Spotlight Round at Washington's
The journey to discover new sounds of Northern Colorado continues with Sonic Spotlight 2022!
This music showcase and competition brought to you by Fort Collins Museum of Discovery, 105.5 The Colorado Sound, and Bohemian Foundation supports our all-ages music scene by giving emerging artists the opportunity to showcase original music on a large platform, connect with peers and industry professionals, win prizes, and level up their music.
The second and final showcase, the SPOTLIGHT ROUND, will feature the three winning artists from the Sonic Round:
Fiona Sofia
,
Hospital Socks
, and
HYGEIA
. This in-person showcase at
Washington's
on December 8 will premiere music videos from each finalist created during the program plus live performances, interviews, and surprises in an exciting night of fresh sounds. Also featuring sets from year 2 semi-finalist
Forrest Nelson
and Listener's Choice winner:
Clementine
!
A panel of music industry judges will be present during this event and will announce which finalist is the winner of Sonic Spotlight 2022.