Music, Adults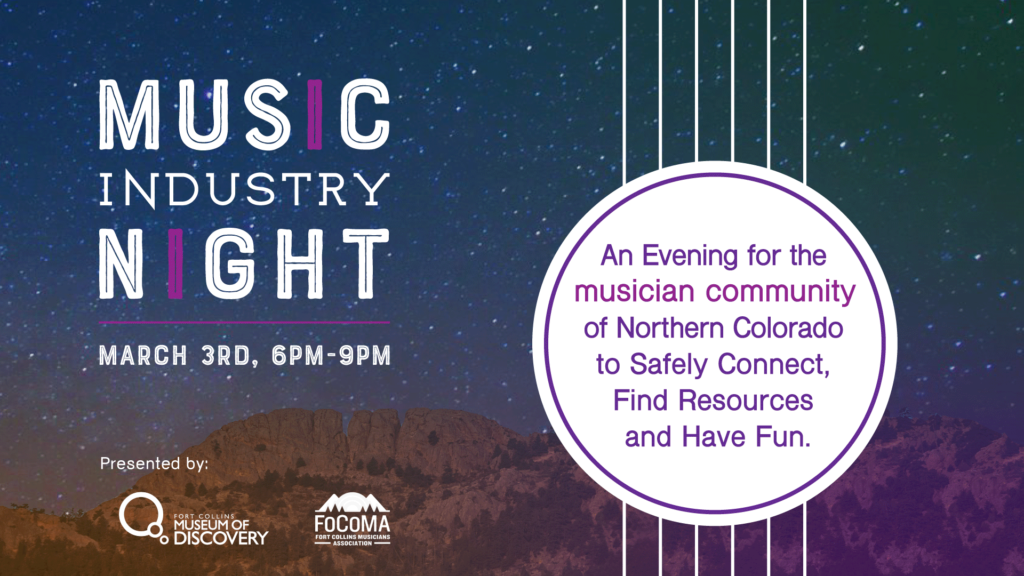 Music Industry Night
Music Industry Night: A Peer to Peer Evening for the Musician Community of Northern Colorado to Safely Connect, Find Resources and Have Fun
Check in at the Music Minds Matter mental health station, enjoy local electronic musicians in our gallery, experience a laser light show in our Digital Dome, or make your own music in our giant socially distanced jam space!
DINNER WILL BE PROVIDED courtesy of Music City Hot Chicken! Enjoy a free meal while you take advantage of a myriad of resources for musicians and members of the music community.
Free, pre-registration required. To sign up, please visit the ticket link and select the best time slot for you to experience the event! There is no time restriction on your visit, but to meet state guidelines with COVID, we allow a handful of people in at a time.
For more information about FCMoD's COVID-19 Safety Guidelines, click here.
Presented in partnership with Fort Collins Musicians Association.