Music, Teens, Adults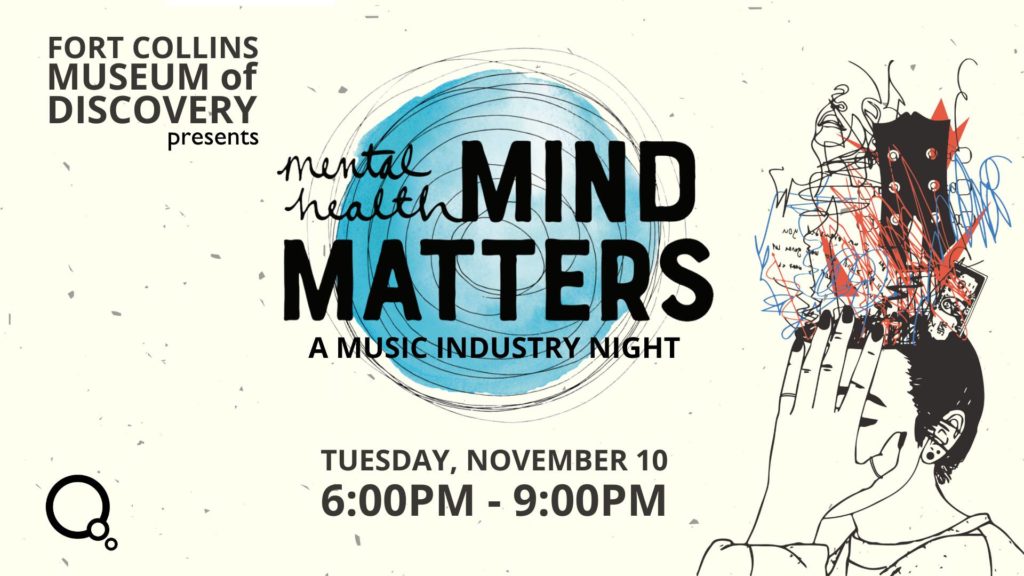 Mental Health Minds Matter: A Music Industry Night
A private gathering for the music community centered on mental health and the Mind Matters Exhibit. Mental Health: Mind Matters creates a safe space for important conversations about mental illnesses.
Misconceptions and stigma lead to prejudice and discrimination. This exhibition and related programming can help #MakeItOK to talk about mental health. Mental illness touches all of our lives in some way, making this exhibition an important resource.
To sign up, please visit the ticket link and select the best time slot for you to experience the exhibit! There is no time restriction on your visit, but to meet state guidelines with COVID, we allow a handful of people in at a time.
DINNER WILL BE PROVIDED courtesy of Music City Hot Chicken! Enjoy a free meal while you take advantage of a myriad of resources for musicians and members of the music community, from rent assistance programs to food.