Music, All Ages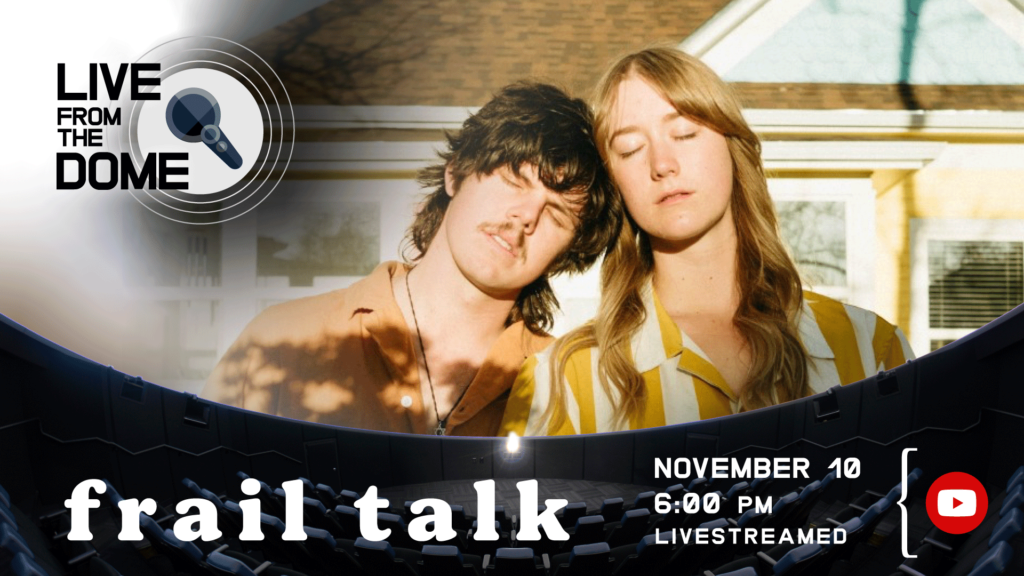 Live from the Dome – Frail Talk
Join us for a night of live-streamed music from FCMoD's dome theater!
Formed in the foothills of Northern Colorado in 2019, Alex Woodchek and Corey Wright of Frail Talk are creating a blooming universe of squiggly tunes for squiggly people. Their debut indie-folk album, New Creation Myths, springs up from the dirt with spiraling growth, ready to welcome every listener with daydream-love.
Livestream starts Wednesday, November 10th at 6:00pm
This program is supported by the Bohemian Foundation.