Science, Kids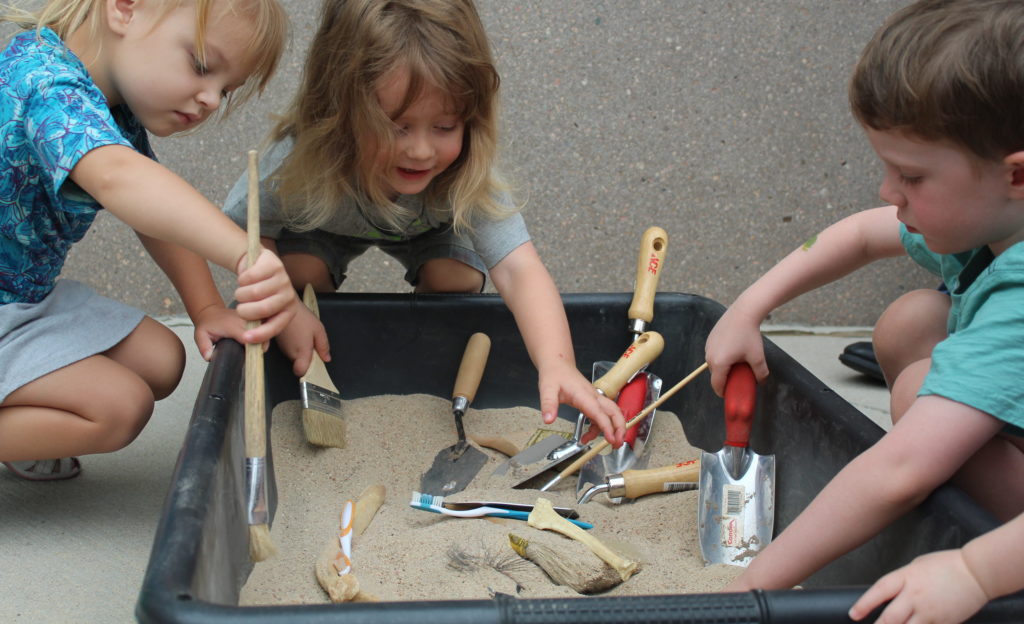 Little STEAMers: Dinosaurs!
RAWR! Join us as we become junior paleontologists and search for dinosaur fossils hidden in the sand! The fossils will help us learn how dinosaurs moved, ate, and lived!
Through storytime, crafts, and hands-on activities, your preschooler will get to explore the building blocks of Science, Technology, Engineering, Art and Math at Little STEAMers! Designed especially for children 3-5 years old and their caregivers. Join us on the 2nd & 4th Thursday of the month, at both 10:15am & 2:15pm.
$5 per child / $4 for members- caregivers are free