History, Teens, Adults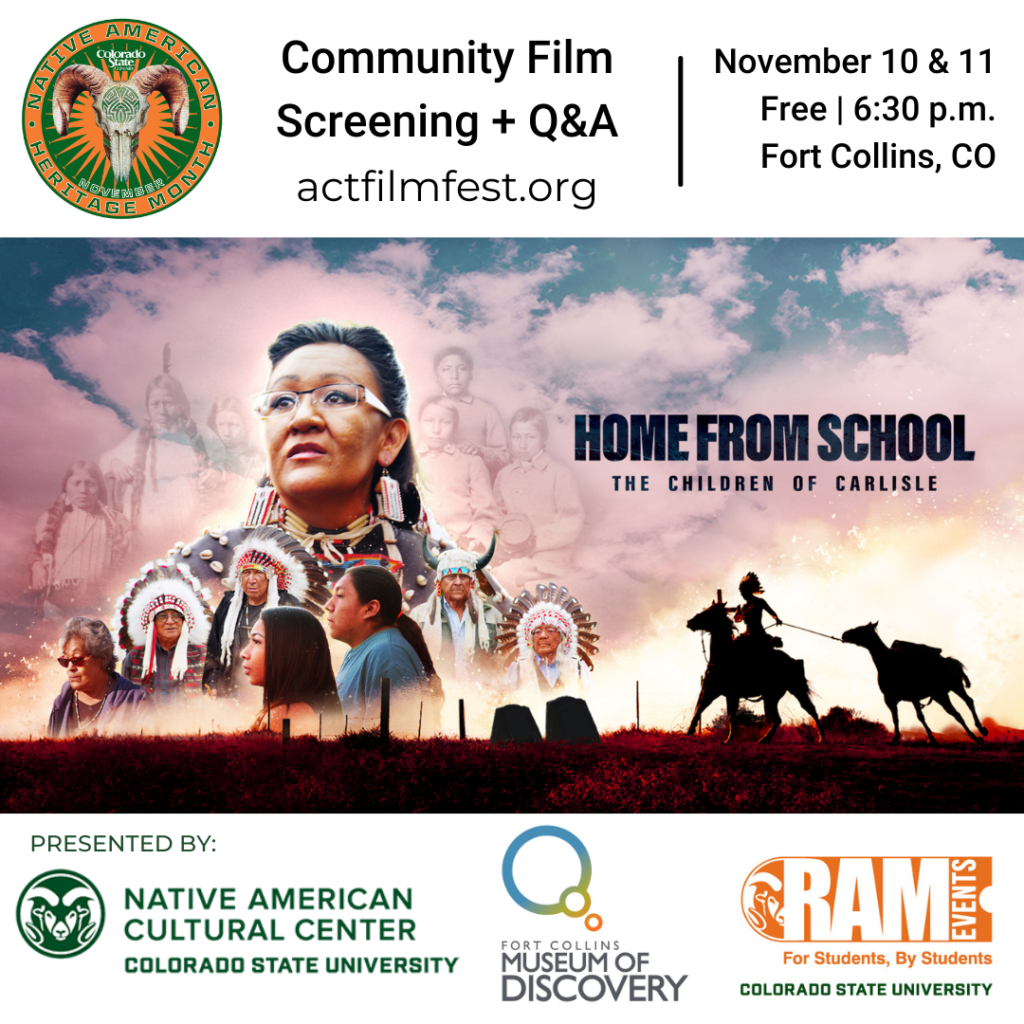 Home from School: The Children of Carlisle Documentary Film and Discussion (The Lyric)
Join us for a screening of the documentary "Home from School: The Children of Carlisle" at The Lyric.
"In 2017, a delegation of Northern Arapaho tribal members traveled from Wyoming to Pennsylvania to retrieve remains of three children who died at Carlisle Indian Industrial school in the 1880s. It's a journey into the troubled history of Indian boarding schools and a quest to heal generational wounds."
The trailer for the film can be found here:  https://vimeo.com/601057066
This event is free and open to the public. Please remember to bring and wear your mask. The film contains sensitive subjects and viewer discretion is advised. A panel discussion will take place after the film with Jordan Dresser, Yufna Soldier Wolf, and Geoff O'Gara.
Please visit The Lyric event page for more information and requirements for this event.
Presented by the Fort Collins Museum of Discovery and The Lyric in collaboration with NACC, ACT Film Festival, Northern Arapaho Tribe.