,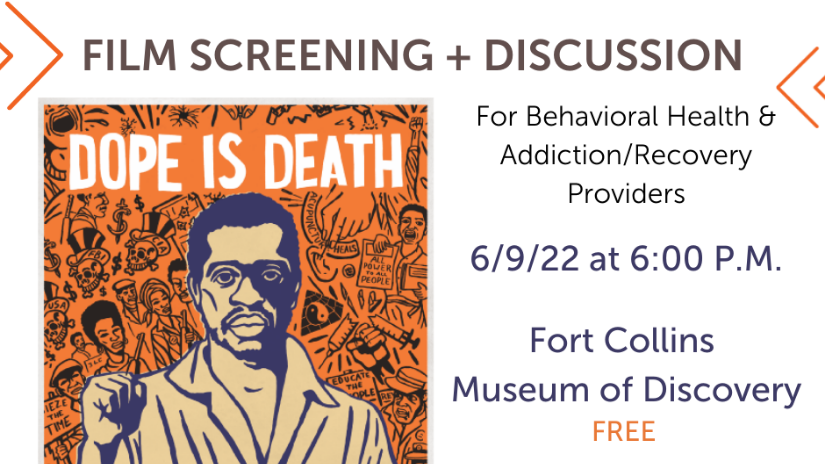 Film Screening: Dope Is Death
Join us for a screening of the documentary Dope is Death and stay for a brief dialogue following the film.
Dope Is Death is the story of how Dr. Mutulu Shakur, stepfather of Tupac Shakur, along with fellow Black Panthers and the Young Lords, combined community health with radical politics to create the first acupuncture detoxification program in America in 1973 – a visionary project eventually deemed too dangerous to exist.
Panel discussion includes Dr. Lesley Brooks of Summit Stone, Peer Program Supervisor Christine McCue of Summitstone, and Alyssa Mullen of Northpoint.
The event is presented by Fort Collins Museum of Discovery in collaboration with ACT Film Festival, SummitStone, Unite Us, and Northpoint Colorado.
This is a free event – registration is required.