Theater, History, All Ages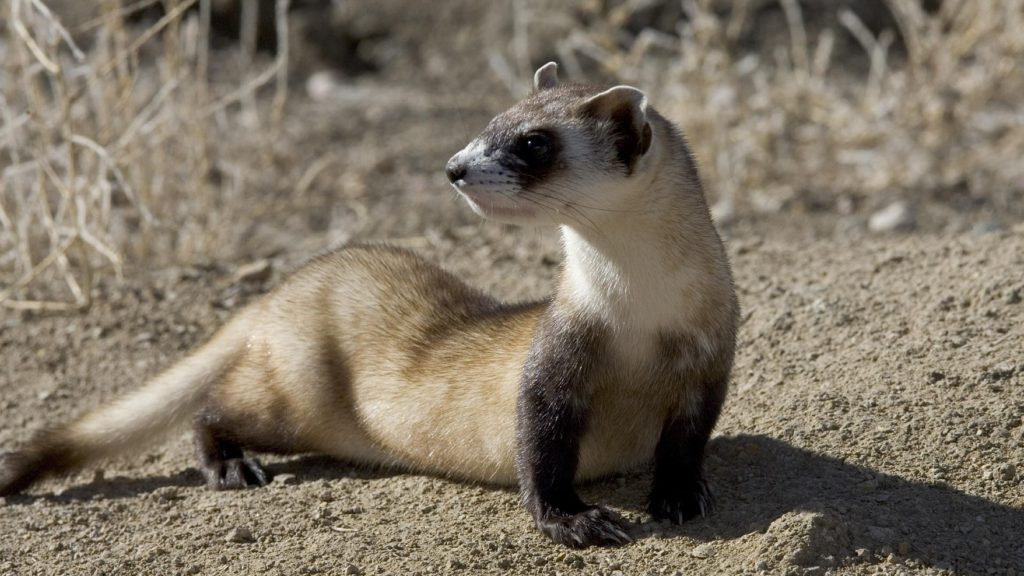 Discovery After Dark: Black-footed Ferret
In conjunction with The National Geographic Photo Ark temporary exhibit, FCMoD is hosting a special speaker series, Discovery After Dark: Wildlife Conservation, in the OtterBox Digital Dome Theater. Meet scientists working in the field of wildlife conservation, and discover how their research on endangered species is saving the biodiversity of our planet, with a different scientist and different topic of conservation to explore at each lecture.
In 1981, a small population of the once-thought extinct black-footed ferret was rediscovered on Lenox Baker's historic Pitchfork Ranch in Meeteetse, Wyoming. Five years later, these BFFs were removed for a captive breeding program began by partners Wyoming Game & Fish and the US Fish & Wildlife Service. Join Lenox as he tells the story of his role in the BFF recovery efforts, leading to the BFFs return to the ranch after a 35 year absence in 2016.
Ken Morgan, Private Lands Program Manager for the Colorado Parks & Wildlife Division, shares the challenges of recovering the endangered BFFs as compared to several similarly at-risk species, as well as future impediments to its recovery. Discover how the City of Fort Collins is different compared to other places – here and there, as well as now and then! – with regard to its contributions to the ferret's conservation.
Speaker: Lenox Baker, Owner, Pitchfork Ranch; Ken Morgan, Private Lands Program Manager, Colorado Parks and Wildlife Division
Date: Thursday, December 13th
Price: $10/$8 for members
The schedule of the evening is as follows:
6:00 pm: Photo Ark exhibition open to attendees
7:00 pm: Lecture begins in the OtterBox Digital Dome Theater
Discover all Wildlife Conservation lectures at www.fcmod.org/conservationseries.