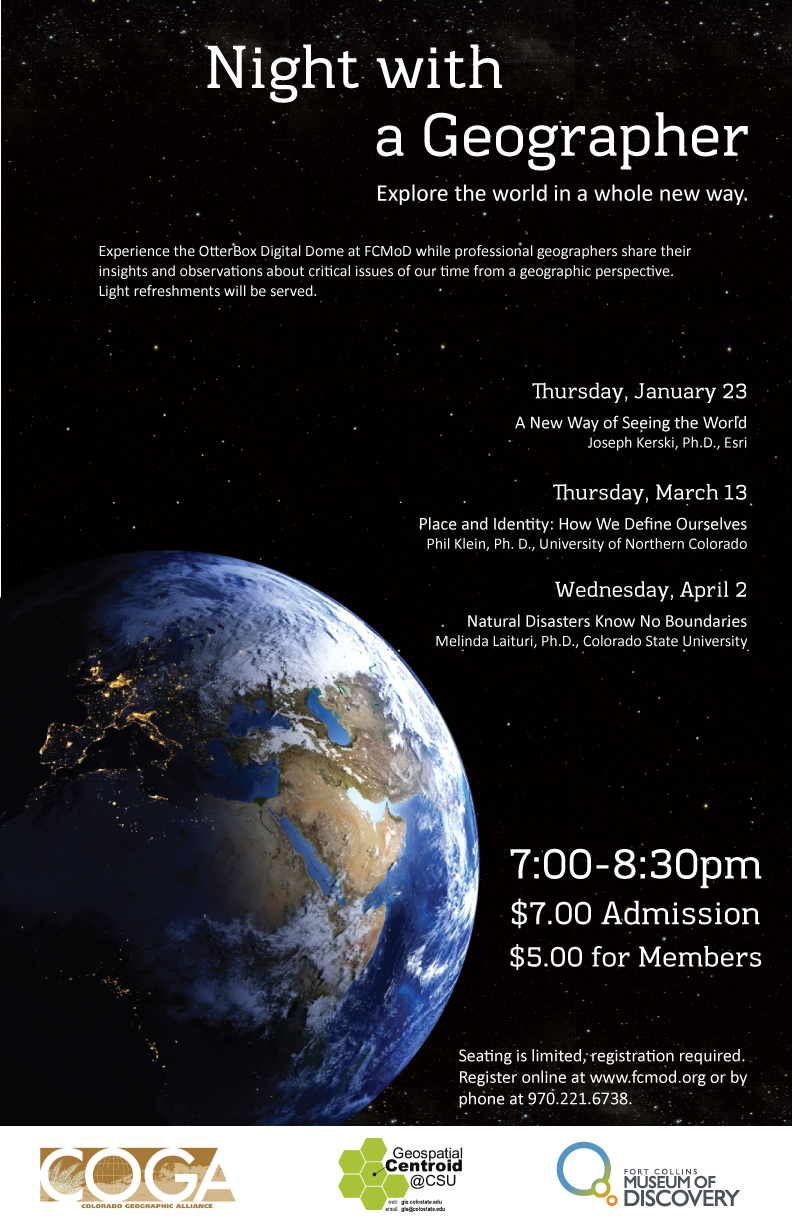 Experience the OtterBox Digital Dome at FCMoD while professional geographers share their insights and observations about critical issues of our time from a geographic perspective.
Light refreshments will be served.
A New Way of Seeing the World
Thursday, January 23
Joseph Kerski, Ph.D., Esri
Place and Identity: How We Define Ourselves
Thursday, March 13
Phil Klein, Ph. D., University of Northern Colorado
Natural Disasters Know No Boundaries
Wednesday, April 2
Melinda Laituri, Ph.D., Colorado State University
7:00-8:30pm
$7.00 Admission
$5.00 for Members
Register Now!
Seating is limited, registration required. Register online by clicking here or by phone at 970.221.6738.