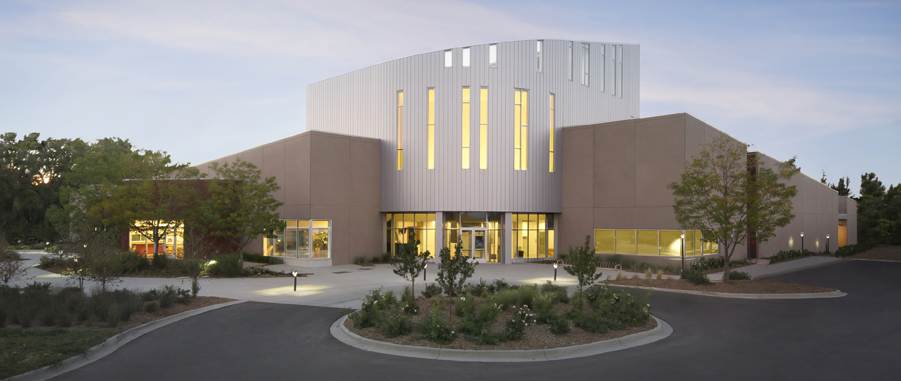 [quote align="center" color="#999999″]It's a concept so compelling that what's amazing is that it hasn't been done before now – merging the history of science and the science of history into an interactive and engaging museum that will literally offer the best of both worlds.[/quote]
The Fort Collins Museum of Discovery celebrated its Grand Opening on Saturday, November 10, with a ribbon cutting ceremony with the Mayor of Fort Collins and other dignitaries. Thank you to everyone who made our opening weekend such a wonderful success!
"We are excited to finally be able to open our doors to the community and let them experience this amazing museum," says Cheryl Donaldson, co-director. "The Museum of Discovery is one of the first museums in the country to place exhibits of both science and history side by side and offer hands-on and artifact based experiences."
One of the more fascinating aspects of the new museum will be the extraordinary time span its exhibits cover. From million year old fossils, to the 12,000-year-old stone tools of the Lindenmeier Site, to the magnificent 1904 piano from the World's fair, and all of the way up to one of the world's most technologically advanced digital dome theaters, the new museum will have it all – a creative, flexible, and state- of-the-art facility designed to take advantage of the latest technologies in energy use and efficiency. The exhibits explore global experiences through a local lens and help us discover our world, how it works and our role in it.
Highlights include:
16,000 square feet of engaging and interactive exhibits. Six exhibit zones will be open during the Grand Opening, including Music & Sound Lab, supported by the generosity of Bohemian Foundation; Wildlands & Wildlife; People on the Move; First Peoples; Food, Forage and Farm; and the Schatz Family Exploration Zone.
The region's most technologically advanced OtterBox Digital Dome Theater — an immersive, large format 360 degree theater featuring a high-resolution projection and sound system that literally transports viewers into the experience. The theater will feature interactive educational and cultural films (imagine rafting the Grand Canyon with the rapids swirling all around you!); plug in to NASA's database, which will allow you to travel anywhere in the galaxy; experience Global connectivity to other Domes around the world; and enjoy virtually unlimited planetarium-style experiences. Here, too, you can enjoy live theater, music and special events. You can even get married on Mars!
Two classrooms with fully glassed garage doors allow for open-air educational experiences just off the Cache la Poudre River. These unique classrooms are expected to draw students from a 100 mile radius each year.
A 42-foot long plesiosaur hangs above the Wildlands & Wildlife exhibit. A plesiosaur was discovered under what is now Horsetooth Reservoir, an example of how the Museum of Discovery will tell the global story through its local lens.
Nationally acclaimed travelling exhibits will be featured in the 5,000 square foot travelling exhibit gallery that will open in 2013.
The Observation Deck offers panoramic views from 42 feet up. Visitors can see Old Town Fort Collins, the Cache la Poudre River, Colorado State University and the mountains of the Front Range. The ground level Big Backyard allows access to additional educational spaces and paths to the river.
The Archive offers more than 250,000 photographs, documents, and memorabilia that chronicle the people, places and events that have shaped the history of Fort Collins and surrounding areas from the 1860s to the present day.
The Natural Areas Visitors Center is housed in the museum lobby, sharing information about Fort Collins' many beautiful natural areas – and the opportunity to meet a live black -footed ferret!
"Interestingly, both the Fort Collins Museum and the Discovery Science Center had the word 'fun' in their mission prior to the merger, and we think you'll see that sense of play carried through to an even greater extent at the Museum of Discovery," said Donaldson. "We've designed our exhibits so that people will have fun while they're discovering — whether they're 5 or 85!"
Approximately $6 million of the $26.7 million Fort Collins Museum of Discovery project came from the citizens of Fort Collins through the Building on Basics quarter-cent capital sales tax renewal that passed in 2005. A $20 million capital campaign ensued and is close to meeting its goal with funds contributed from major foundations, corporations, state and local government, businesses, estate gifts, organizations and hundreds of individuals from throughout the region.
Sustainability is an essential part of the museum's mission. The Museum of Discovery expects its LEED (Leadership in Energy and Environmental Design) Platinum certification within a year of opening. It will be one of fewer than five museums in the country with this top LEED designation.
Many different types of memberships are being offered, including the Charter Membership that is only available through December 31, 2012. All memberships receive free admission for the year, discounts on classes, the OtterBox Digital Dome shows and the gift shop. Another bonus of being a member is that they are honored at other participating museums and science centers across the country.
The Museum of Discovery will be open Tuesday through Sunday from 10:00 a.m. to 5:00 p.m. Admission prices are $9.50 for adults, $7.50 for seniors, $7.00 for students (with valid ID), $6 for children ages 3 – 12. Children 2 & under are Free. Memberships are available. Otterbox Digital Dome Theater tickets are $5.00 for Members and $7.00 for Non-Members.